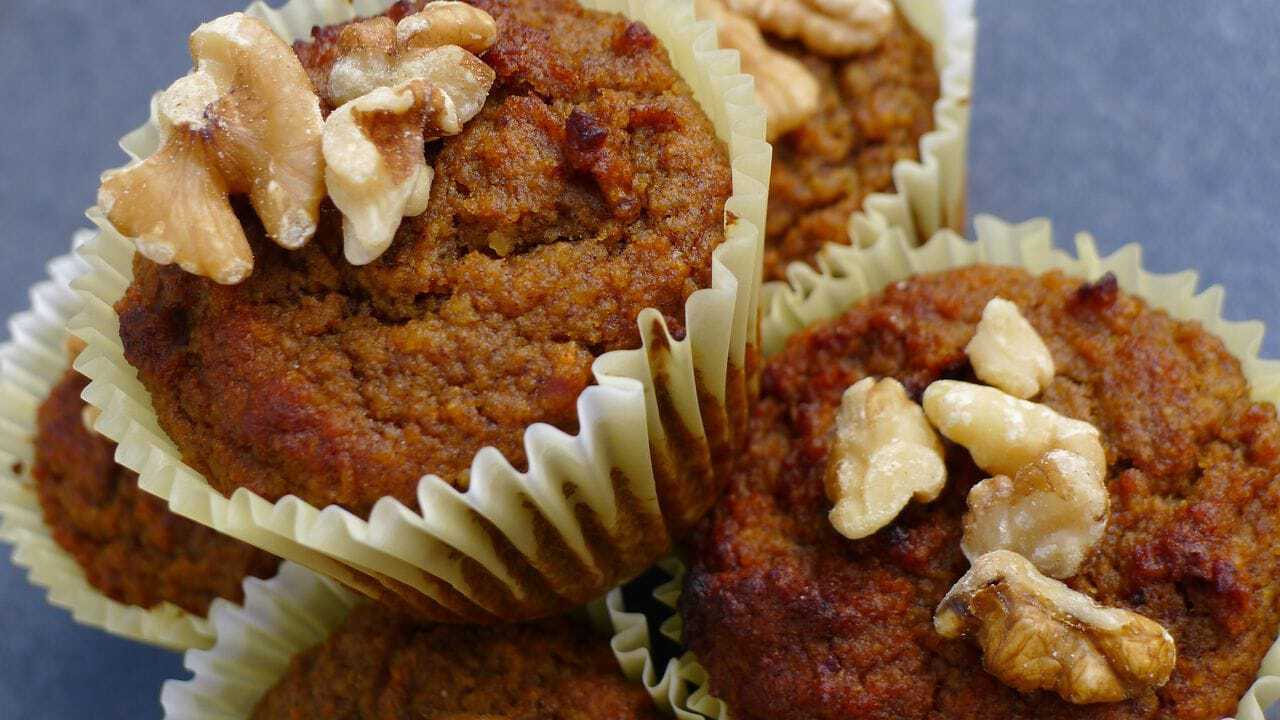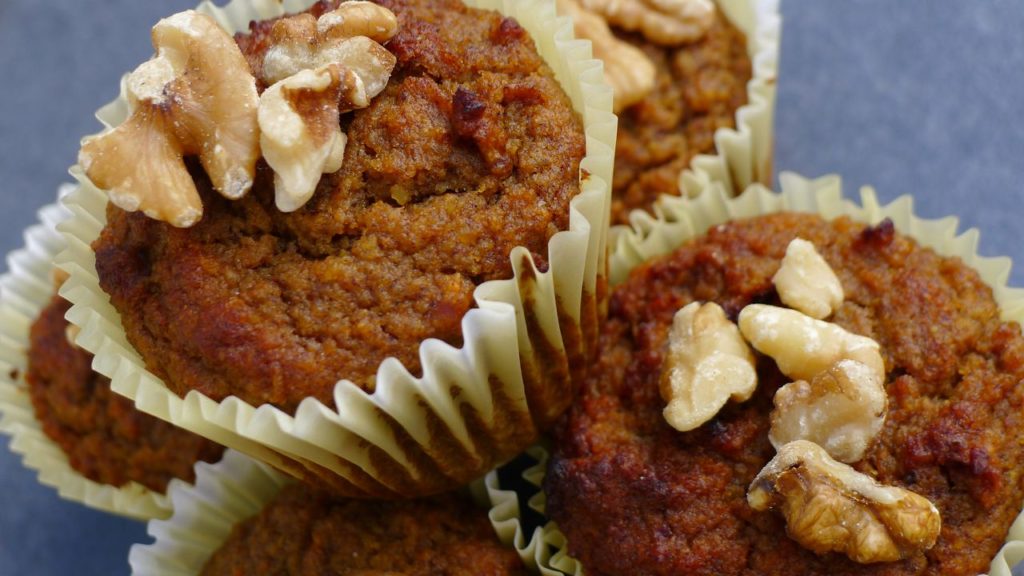 This has to be a quick one this morning since I am shortly off to catch the train up to Teddington to do a spot of judging for the Nature's Path and Waitrose competition that I wrote about here.
At the beginning of the week I was having a peek at fellow judge and brilliant blogger, Carly Talbot's site (Gluten free B) and came across a recipe for little sugar-free carrot cakes.  It looked like a fabulous recipe (of course, they all are) and so I decided to have a go.  Only me, being me, couldn't possibly follow the recipe.  Instead I used it as inspiration for my own version of these beauties.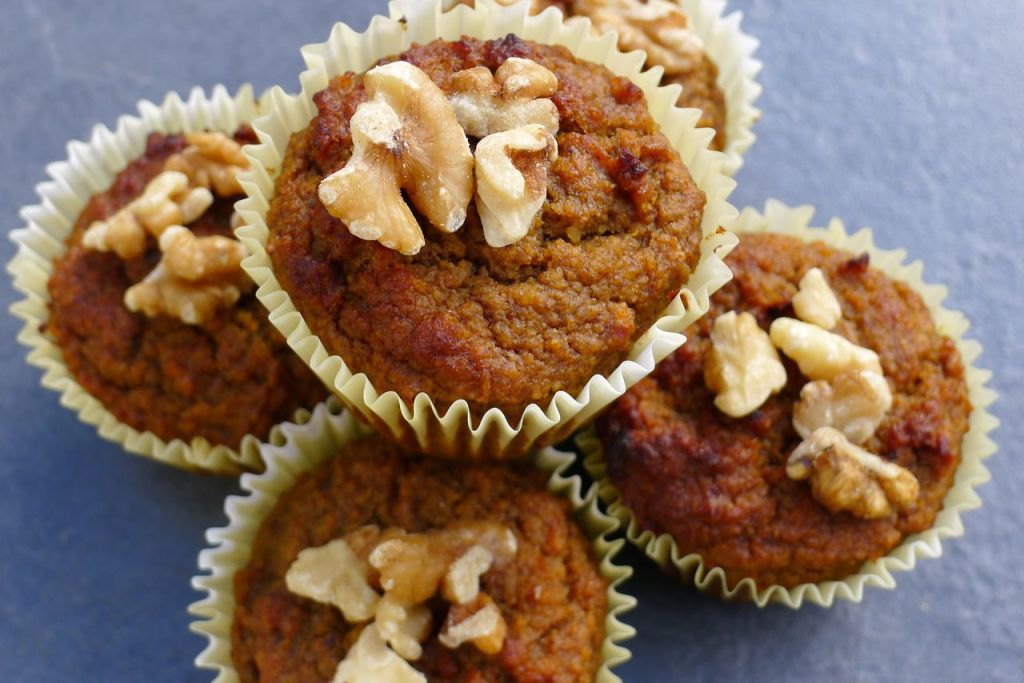 Mine contain nuts so may not be any good to some of you, but I added them in to increase the protein content and decrease the carbs.  I also added flax seeds for additional goodies!
They are beautiful and moist, taste divine and got an all round thumbs up from everyone in the family.  They would be even more impressive with some honey-sweetened cream cheese frosting (I would suggest 4tsp to a tub of full fat cream cheese, plus the zest of an orange) but I was trying to do a recipe completely free of any sugar bar that naturally found in fruit.
So here they are.  Let me know what you think!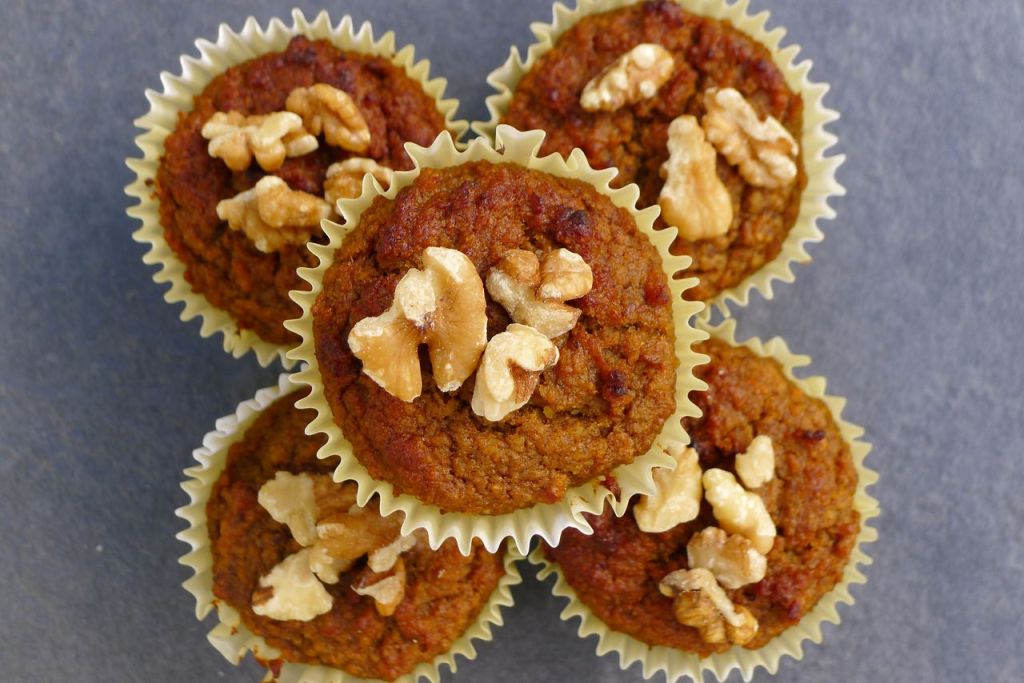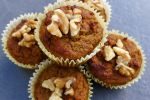 Super Healthy Carrot Cake Muffins
Gluten-free, Dairy-free, Soya-free, Sugar-free
Servings
12
large muffins
Ingredients
2

ripe bananas

60

g

pitted dates

30

g

dried apricots

preferably the brown ones without sulphites

30

g

dried mixed fruit

2

medium carrots

60

g

coconut oil

I used Biona mild that doesn't have any taste

2

medium free-range eggs

1

tsp

ground flax seeds

75

g

ground almonds

1

tsp

bicarbonate of soda

1

tsp

baking powder

1

tsp

mixed spice

1

tsp

ground cinnamon
Method
Grate the carrots.

Place all the fruit and the grated carrots along with the oil and eggs into a food processor or mini chopper and leave to mix on high for a couple of minutes.

Add all the remaining ingredients and mix for a further minute or so. By this time the carrot will be nicely chopped up and won't be noticed!

Spoon the mixture into cupcake cases in a muffin tray.

Bake in a pre-heated oven at 180 degrees (160 degree fan oven), gas mark 4 for 17 - 20 minutes until springy to the touch.

Leave to cool and add frosting if you want it.
This is a very forgiving recipe.  It can be made suitable for the specific carbohydrate diet (SCD) by replacing the flour with the same amount of ground almonds and by skipping the baking soda.  It can even be made without banana's if you don't have them. I forgot to add them one time I made them and they were still ok (but I did add 2 tbsp coconut sugar instead).
I shared this recipe with:

I have also entered these into a competition being run by Eat your veg and Bangers & Mash for Family Foodies!