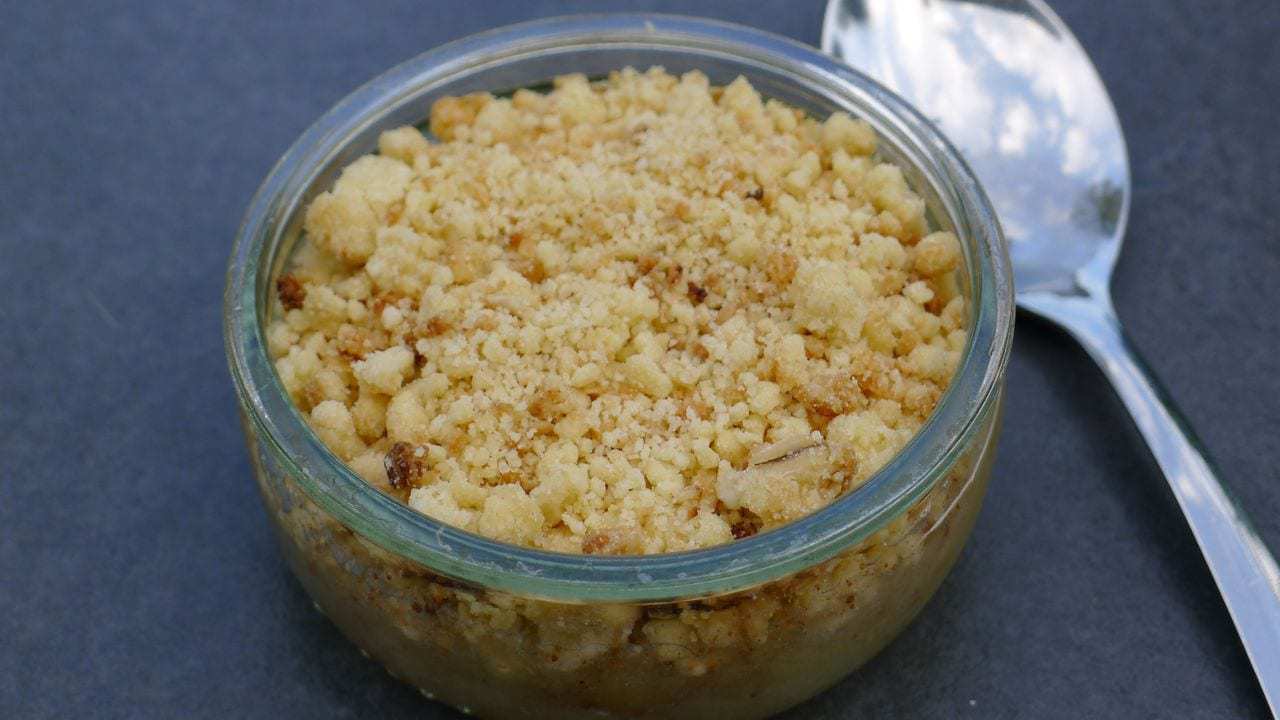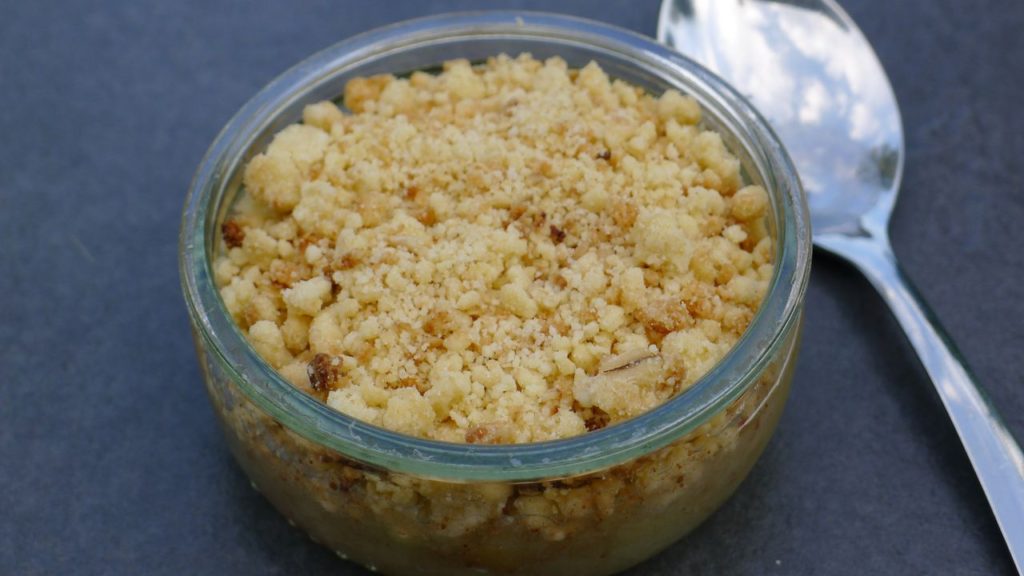 This is a recipe that I have had knocking around for a long time.  One that my husband keeps telling me that I should add but that I always think is just too simple!
I hope I am not insulting you by adding it, but it really is so quick and easy my way and at this time of year, when there is a glut of fresh fruit about, it is a perfect recipe to use it up!
I usually have pots of cooked fruit in the freezer so I take one of those out, make up my crumble and have a pudding on the table in a matter or minutes.  If you wanted to make this from scratch, just lightly cook whatever fruit you have over a low heat for about 20 minutes until soft.  Sweeten to taste (or not at all as I try to do!), then add my crumble mixture.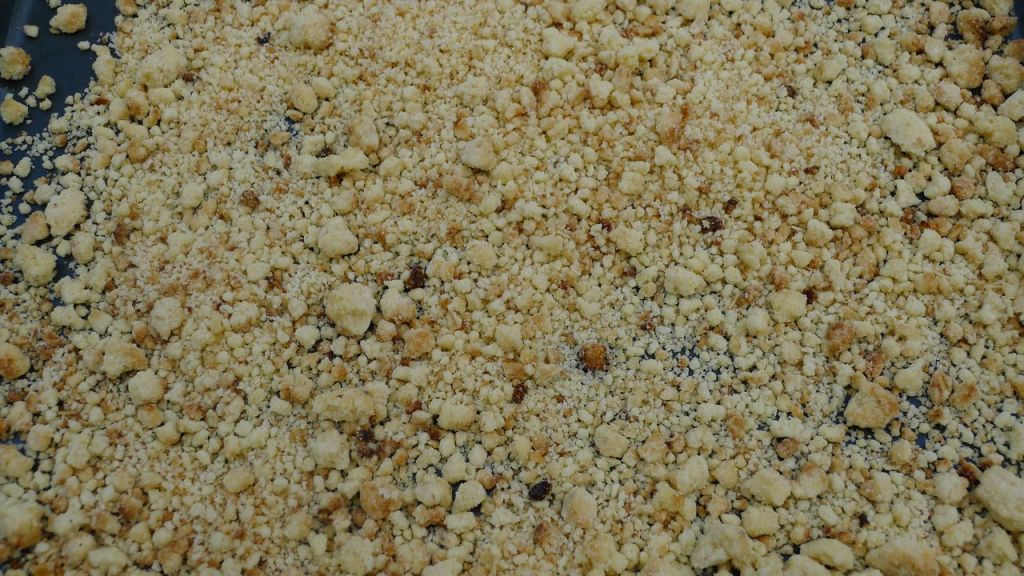 Because you are cooking the crumble before adding it to the fruit you use a lot less than you would in a traditional recipe and therefore it is much healthier, and crisper.  Not only that, but this is a particularly low sugar crumble recipe.  If you prefer a sweeter version then add more sugar!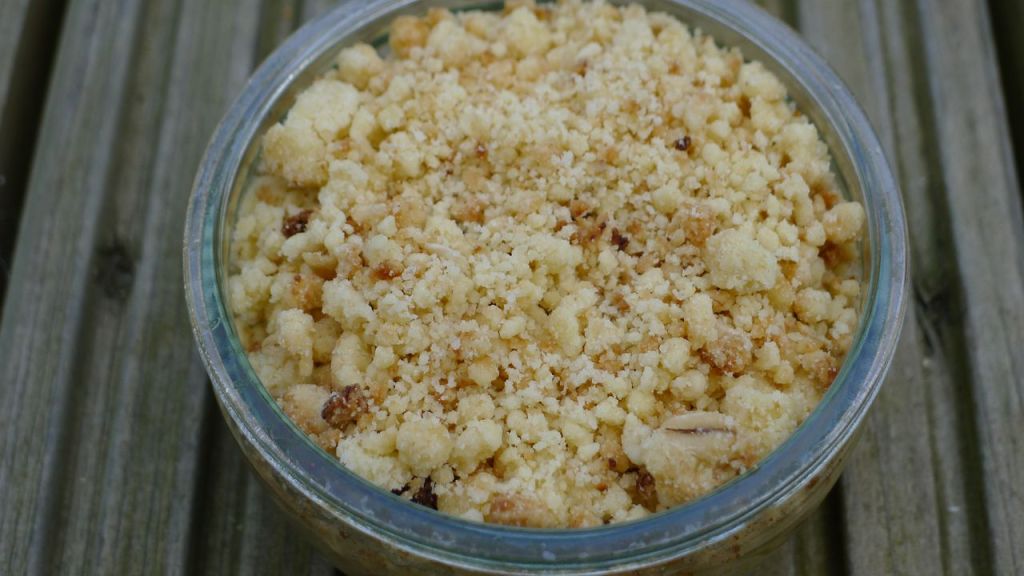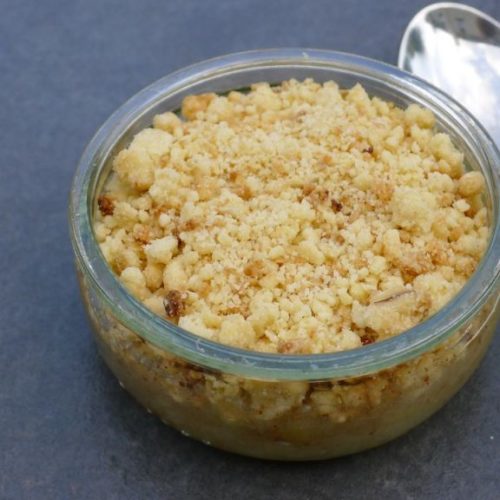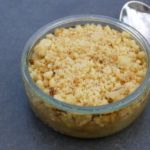 10 Minute Gluten-free & Dairy-free Crispy Crumble
Gluten-free, Dairy-free, Egg-free, Soya-free, Nut-free
Ingredients
190

g

gluten-free plain flour

I use my wholegrain blend

35

g

oat flour

grind some oats in a coffee grinder or food processor - or the same amount of plain flour

100

g

dairy-free margarine

or butter

45

g

white sugar
Method
Place all the ingredients together in a food processor and process until you have a crumb texture (if you do not have a processor then rub the fat into the flours and then add the sugar).

Spread in an even thin layer over a baking tray.

Place under a pre-heated high grill for 5-7 minutes, mixing regularly until golden (don't take your eyes off this, it will burn easily!).

While the crumble is cooking place 2 tablespoonfuls of your chosen cooked fruit into a ramekin or small bowl, per person.

Once cooked, sprinkle 2-3 tablespoonfuls of crumble onto the top of your fruit and serve.

This amount of crumble will serve approx. 8 people this way so I cook half and place the other half in the fridge for another day. It will keep uncooked in the fridge in a sealed container for a couple of weeks, or in the freezer for a good few months.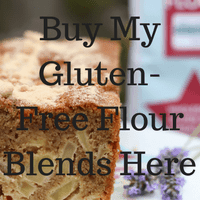 I shared this recipe with: