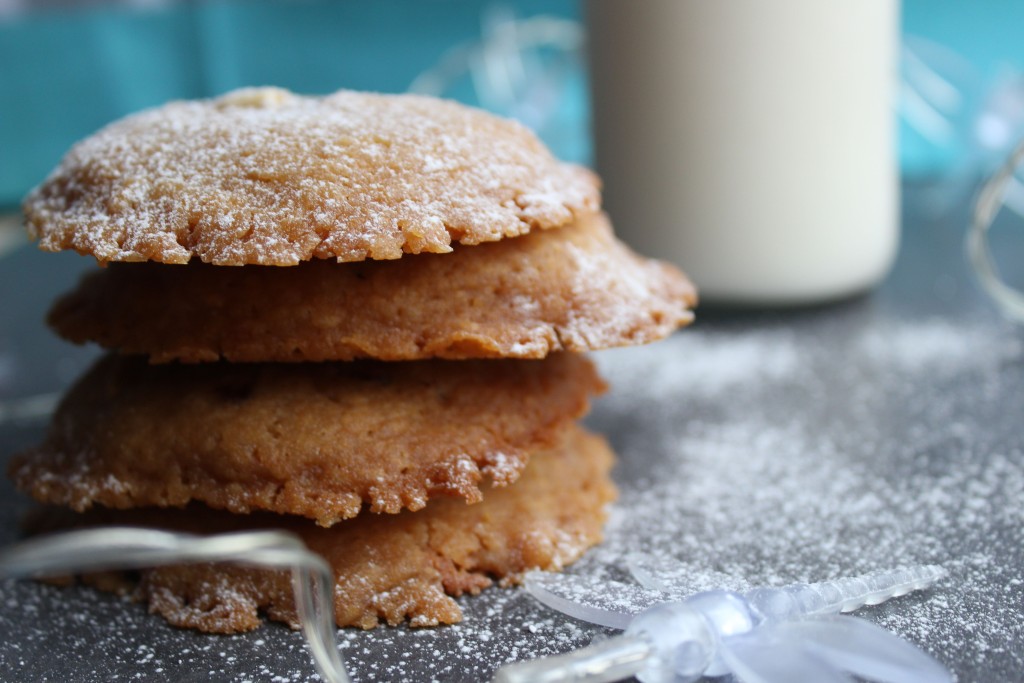 This one is for you Simon…to prove that you don't have to stop enjoying biscuits when you stop eating gluten!  It is also fantastic for kids parties.  They don't last long in this house!
The dough can be used for any type of cookie you fancy.  If you can eat dairy then M&M's always go down well, or a mixture of chopped toffees and dark chocolate chips!
If you can't eat dairy then add dairy-free chocolate chunks or Skittles!
If you want to make them for Christmas add dried cranberries and white chocolate chips.
The options are endless…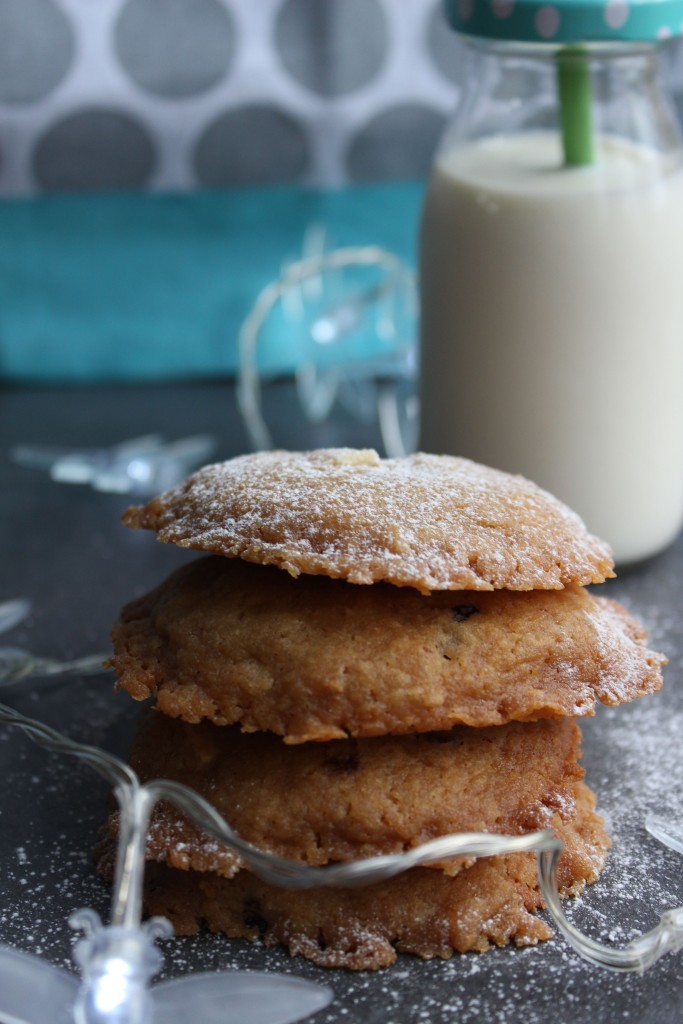 Let me know what you put in yours!
Serves: 7 large; 14 smaller
Gluten-free, Egg-free, Nut-free can be dairy-free
Ingredients
100g butter or hard dairy free spread (like block Stork in the UK), softened
100g light brown sugar
75g Free From Fairy gluten-free self-raising flour
75g Free From Fairy gluten-free plain flour
Approx. 85g chunks of your choice (M&M's, Skittles, chocolate chips, chocolate chunks)
Method
Pre-heat over to 180 degrees/160 fan/gas 4
Cream the butter/Stork and sugar together until pale and fluffy.
Add flour and M&M's and bring together until you have a dough
Divide the mixture into 14 balls, or 7 if you want large cookies!
Place the balls of dough well apart on 2 greased trays and flatten a bit with the palm of your hand.
Bake for approx. 12 mins until pale golden at the edges.
Cool in the trays for 5 mins before transferring to a wire rack
Try not to eat them all in one go!
Pin the recipe so you don't loose it!