This simple healthy flapjack recipe takes minutes to make and is a wholesome snack that everyone will enjoy. While most flapjack recipes contain a lot of refined sugar, I have used bananas and dates to sweeten mine. These soft flapjacks are bound to be a hit with the whole family.
This post contains Affiliate links. As an Amazon Associate I earn from qualifying purchases.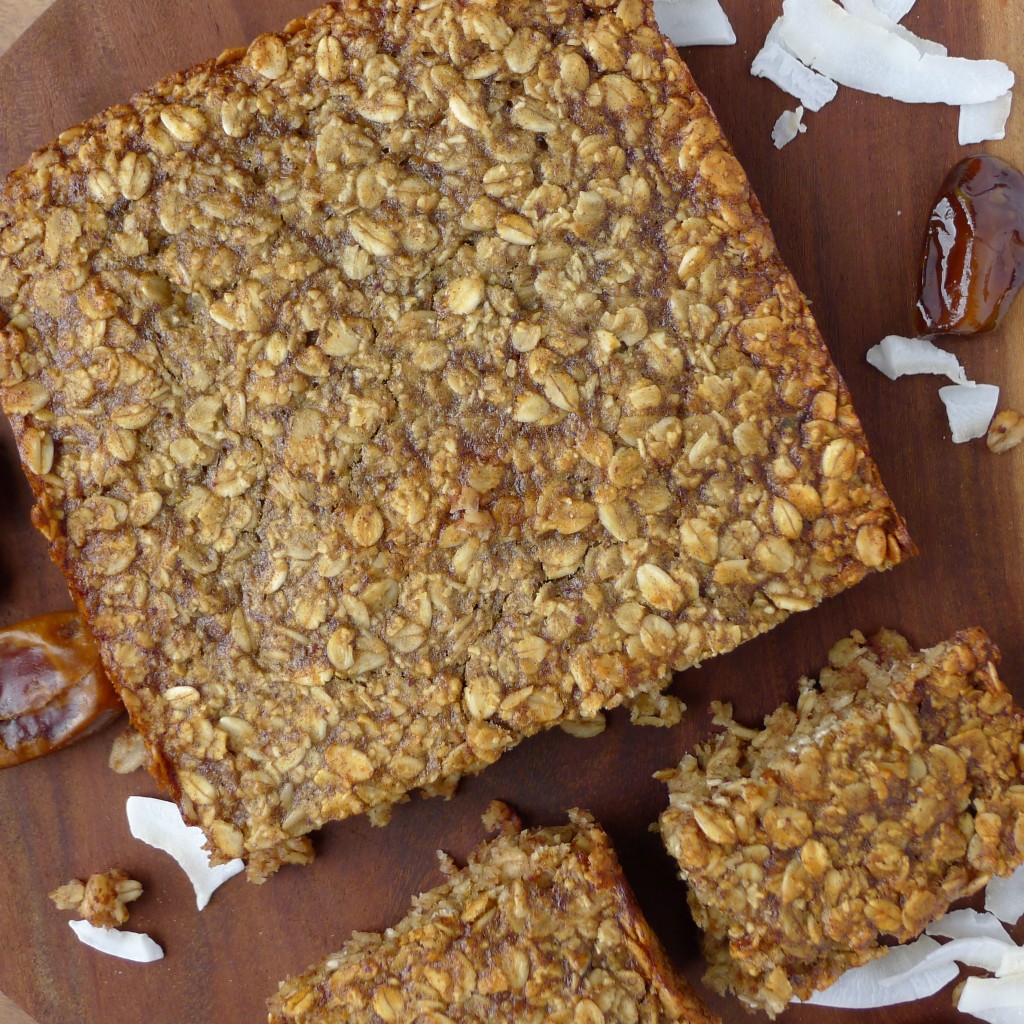 Coeliac awareness week & the story behind the recipe
I've created this recipe to show that being gluten-free does not mean missing out.
As I write this it's Coeliac Awareness Week in the UK.
There are an estimated 500,000 people in the UK who are undiagnosed with the condition.
Symptoms range from depression to mouth ulcers and are not all tummy related.
Before you read further I urge you to check out www.isitcoeliacdisease to take an assessment and find out whether you could be one of those 500,000 people.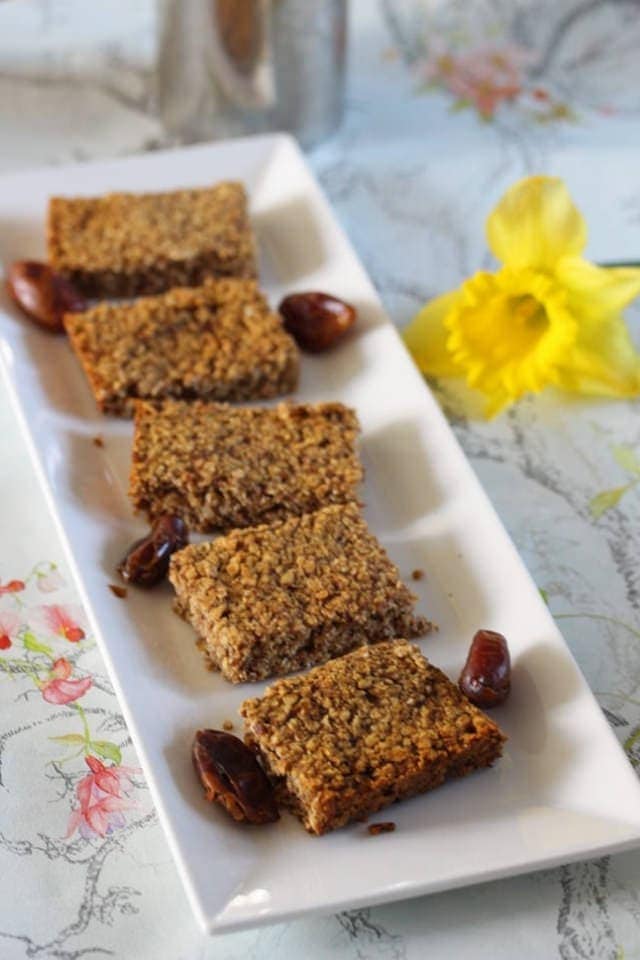 And one other thing to note…
If you think that gluten is bothering you, do NOT remove it from your diet without going to the GP and getting tested first.
If you are not eating gluten, a test for coeliac disease will come back negative (even if you do have it).
So on to the sugar free flapjacks…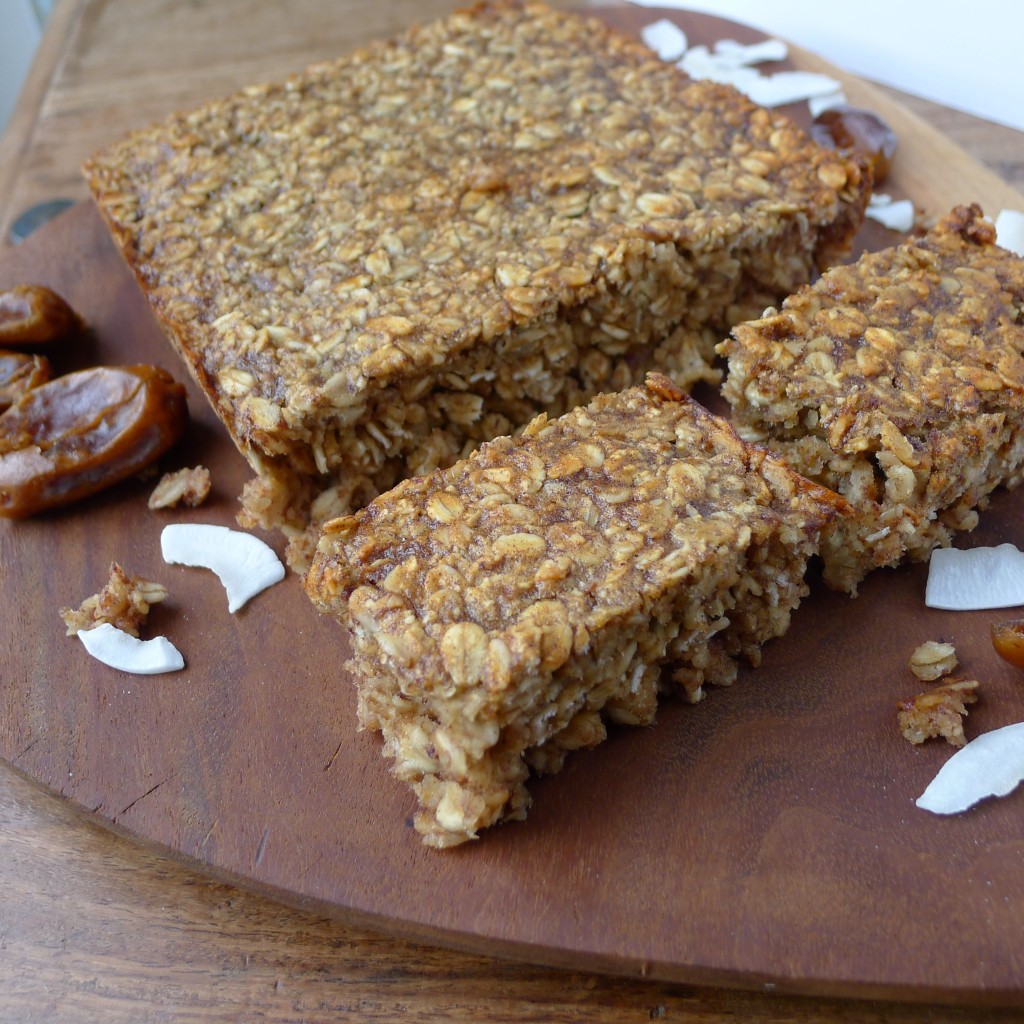 Why have you called it a healthy flapjack recipe?
Most flapjacks contain a lot of refined sugar so although people think they are healthy they rarely are.
To make these flapjacks healthier I have used bananas and dates to sweeten them.
They don't contain any added sugar.
These are not crunchy but are instead soft flapjacks that don't damage your teeth when you bite into them!
I used my favourite coconut oil in them, from Coconut Merchant. This sugar free flapjack recipe with coconut oil is therefore different from traditional flapjacks that contain butter or margarine.
Coconut oil has a number of benefits that you can read about here.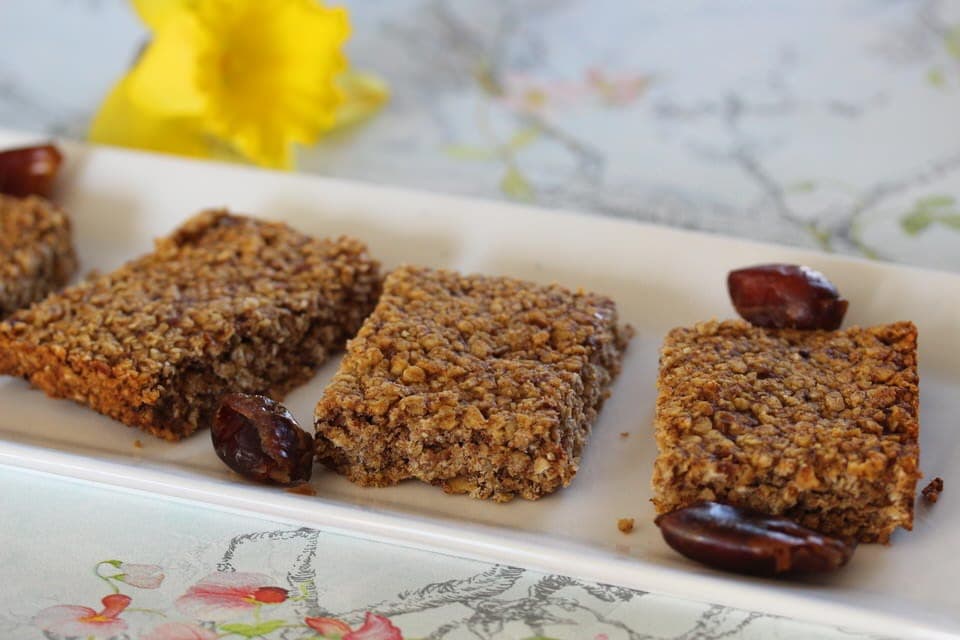 Upon trying her first bite of flapjack 'Roo' declared they were "magnificent" while 'Sunshine' went rarely silent.
High praise from both.
Even Mr M liked them…and he can usually detect and refuse to eat anything that contains coconut.
What do you need to make these flapjacks?
You'll need very little to make this recipe. It's perfect for people starting to experiment with baking because it can't go wrong.
I use a food processor to make this recipe. It's very handy for making all manor of recipes from my chocolate tiffin to bliss balls and pastry. The various attachments make it ideal for preparing vegetables for dishes like coleslaw and it makes light work of grating cheese too.
You'll also need a mixing bowl, dish to bake them in and airtight container to store them in. I use these containers to store all my baked goods in because they help to extend the shelf life of them.
That's it! Get baking.
Oh and if you like this recipe you might like to sign up for my free recipe booklet. In it you'll find recipes for gluten free pastry, bread, pizza, Yorkshire puddings, Victoria sponge, pancakes and gingerbread.
Other flapjack recipes you might like
I am rather a fan of flapjacks. In fact I have four other recipes for flapjacks right here on my site:
Honey Apple Crumble Flapjacks (Refined Sugar Free, Gluten Free, Can be Vegan):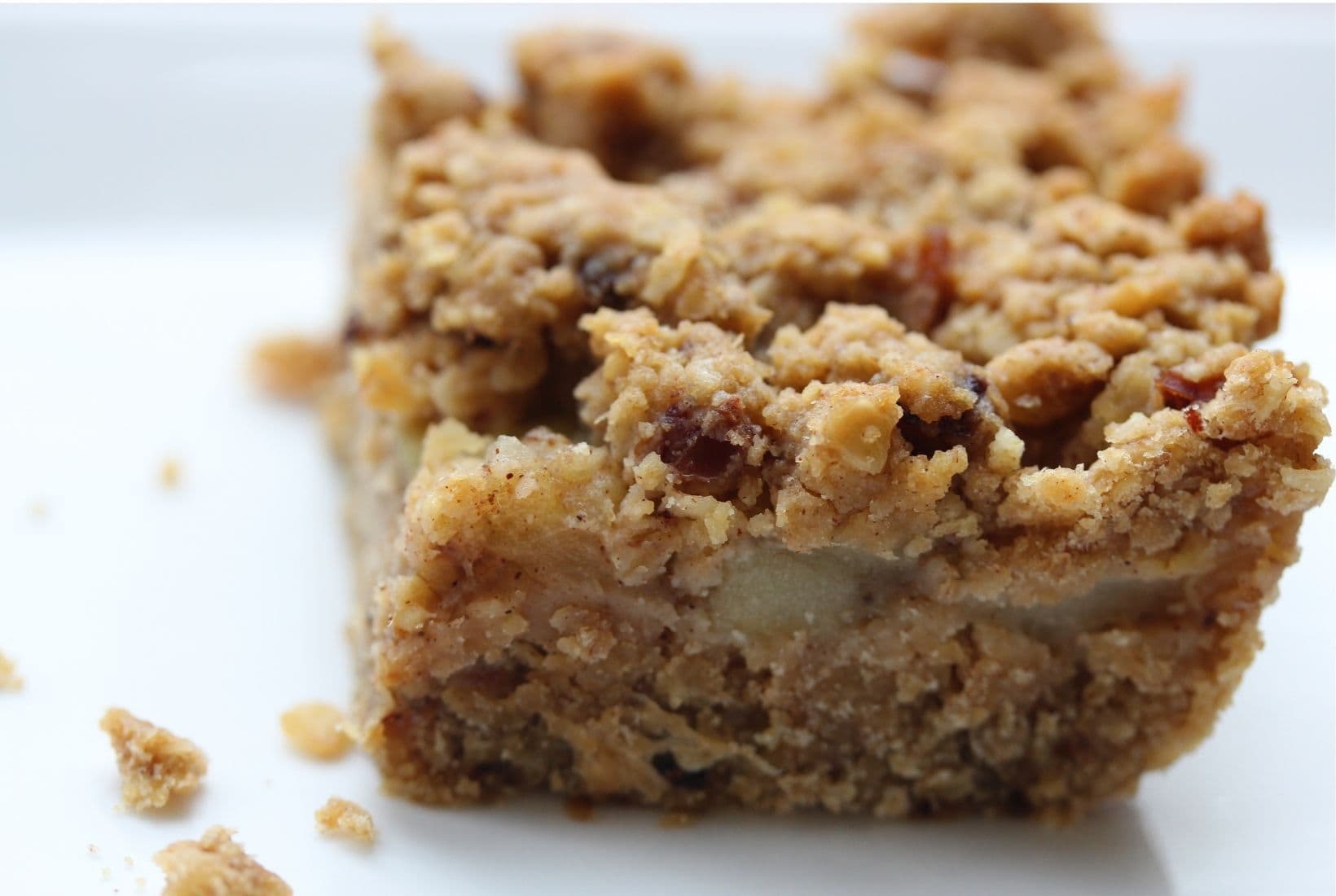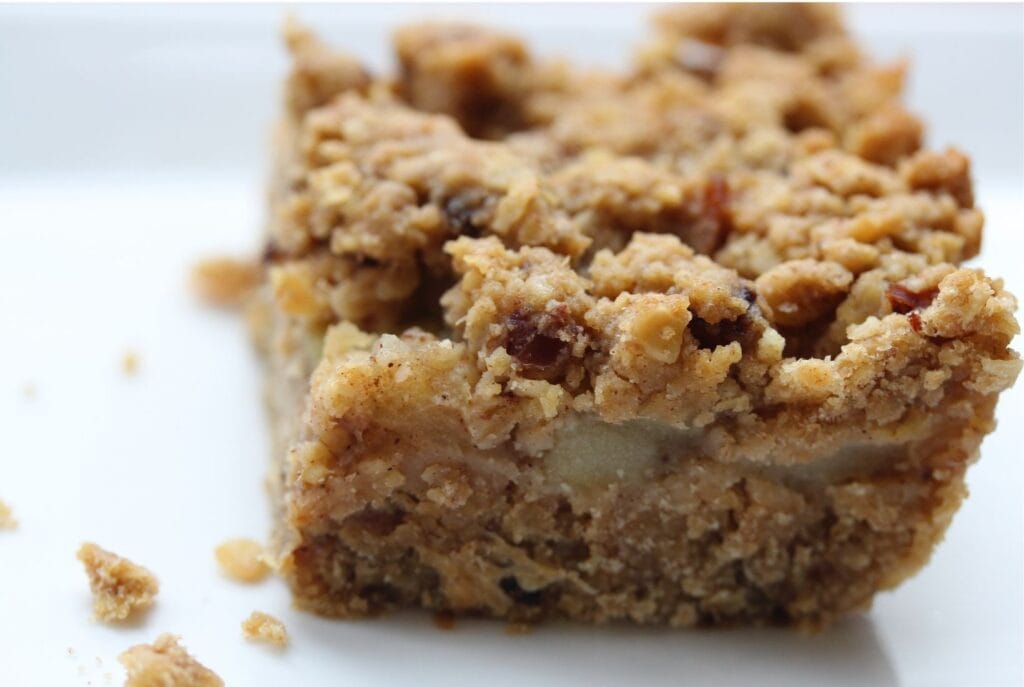 Gluten Free Flapjacks; A Quick Flapjack Recipe: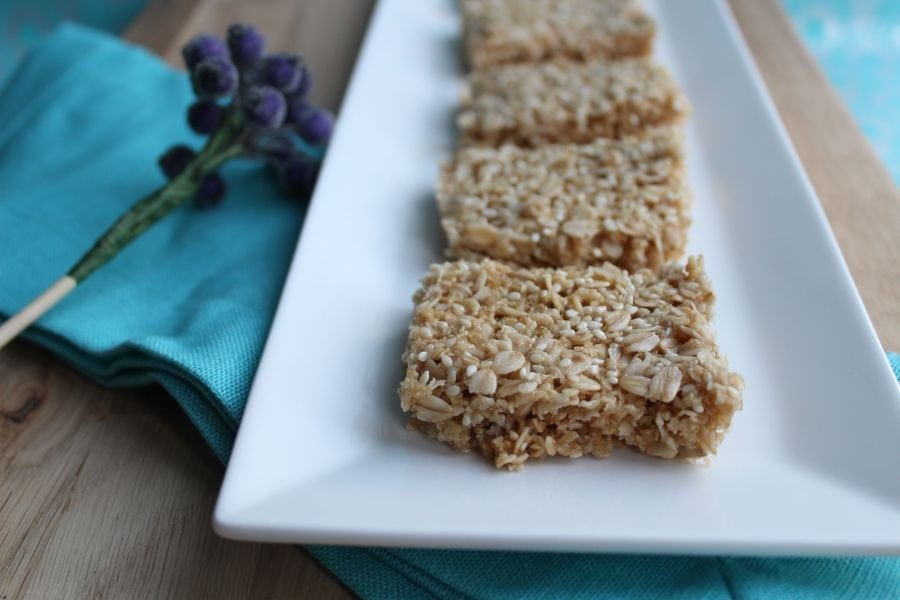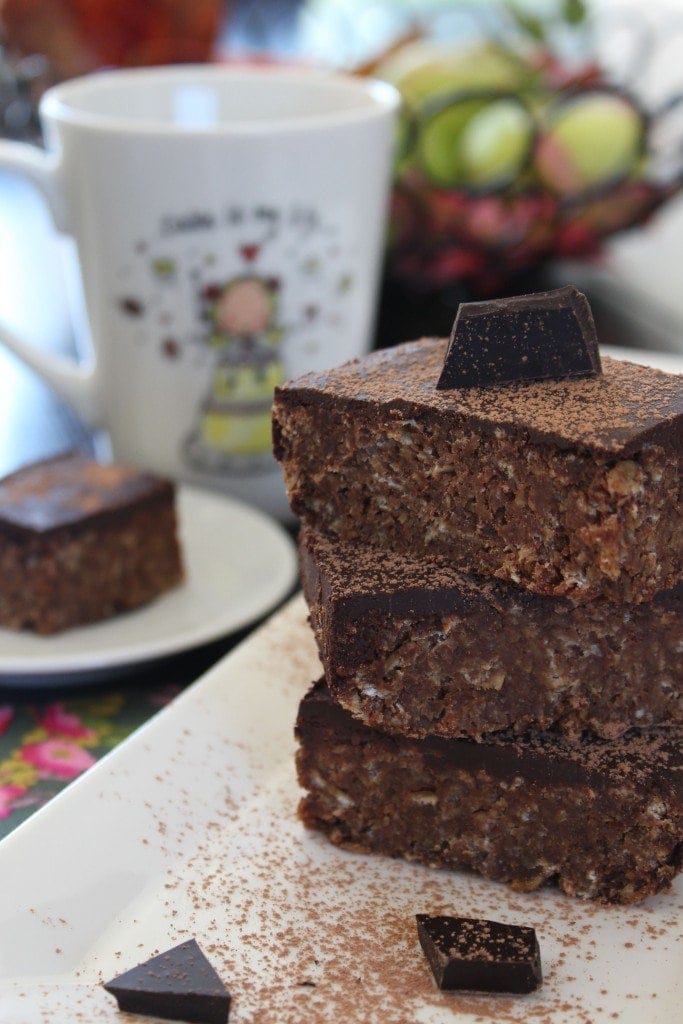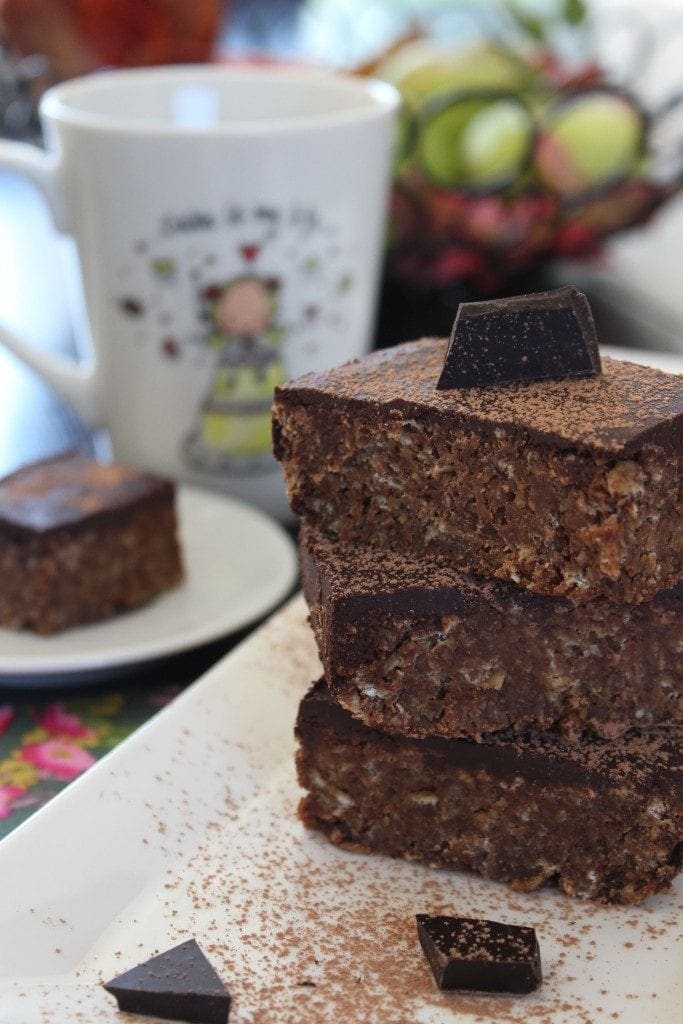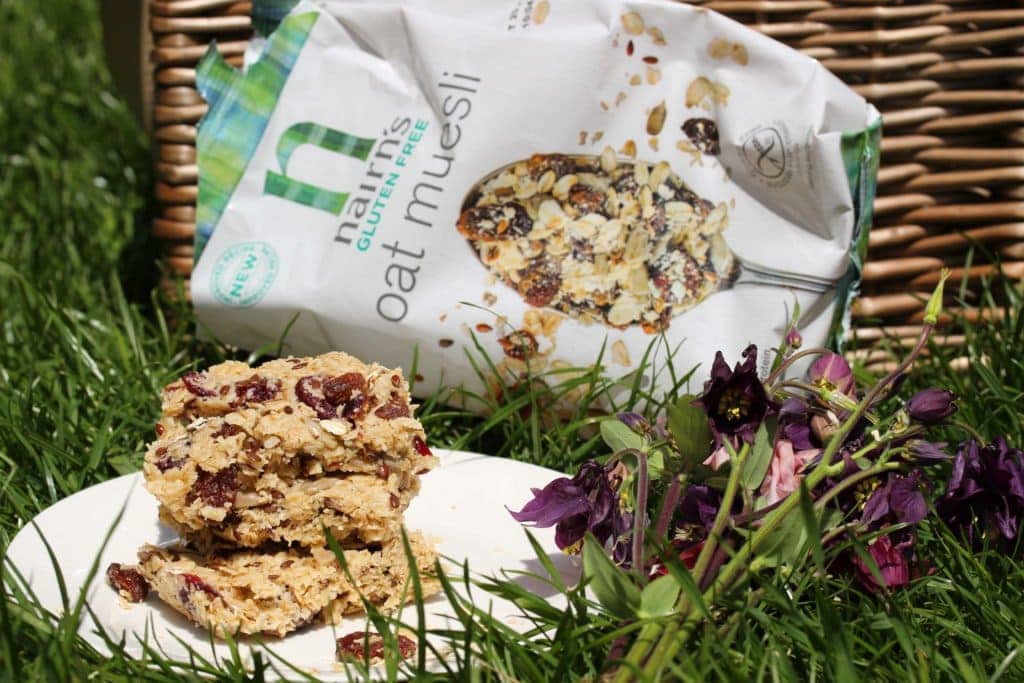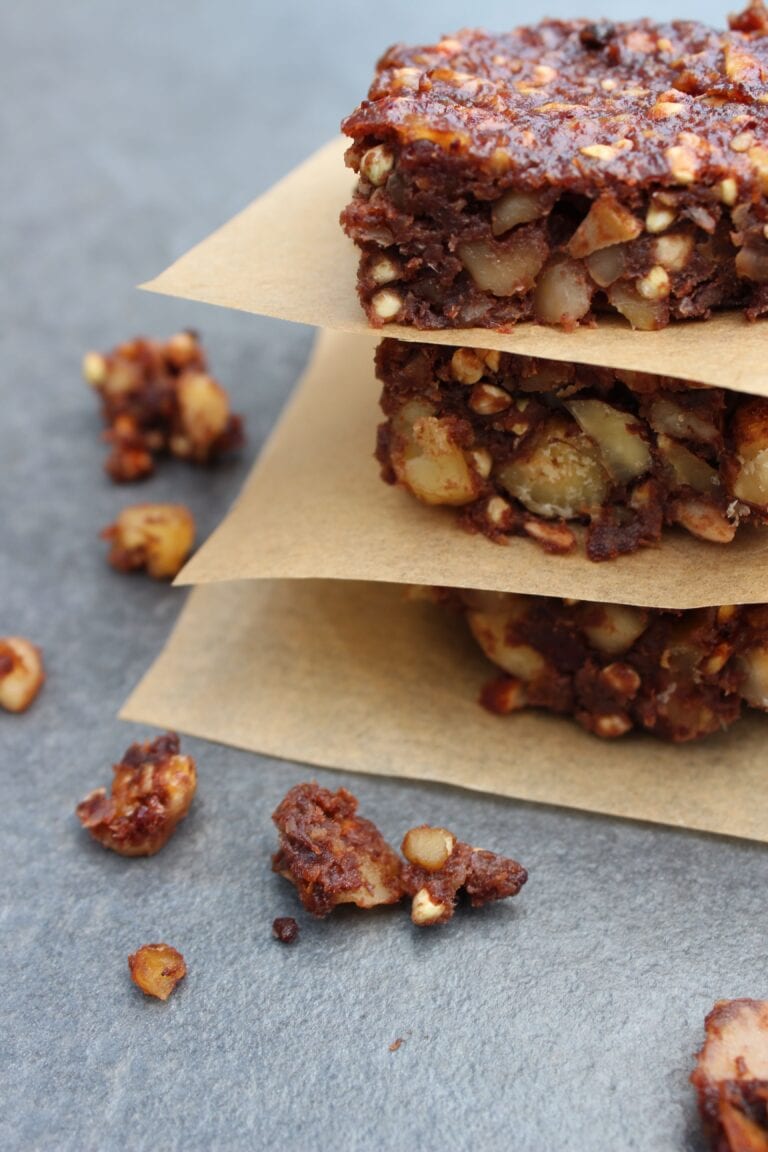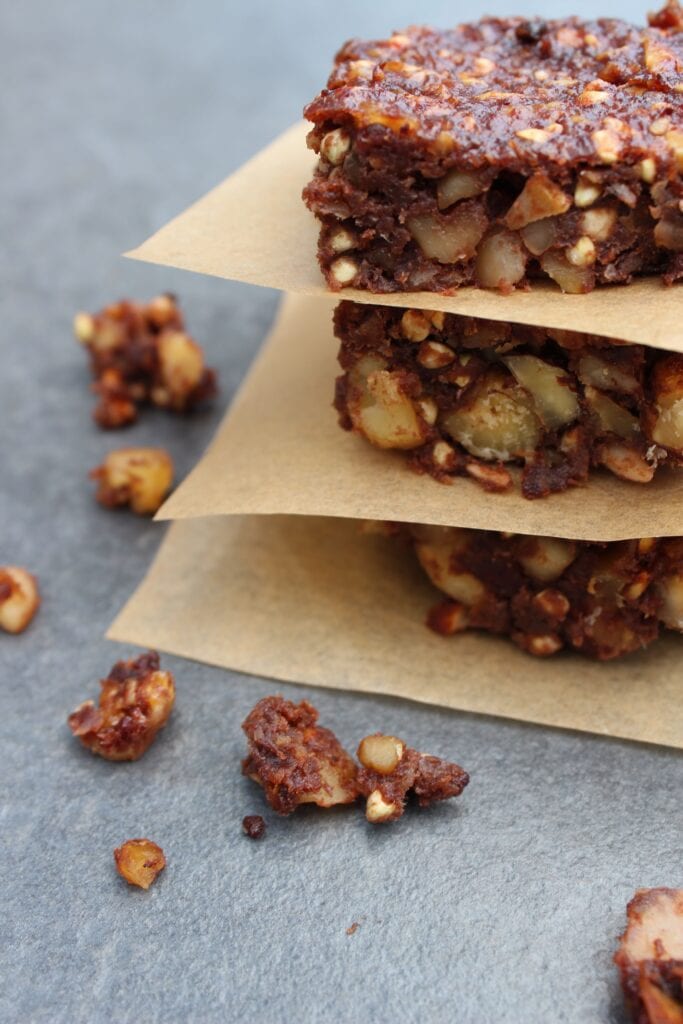 Pin my healthy flapjack recipe: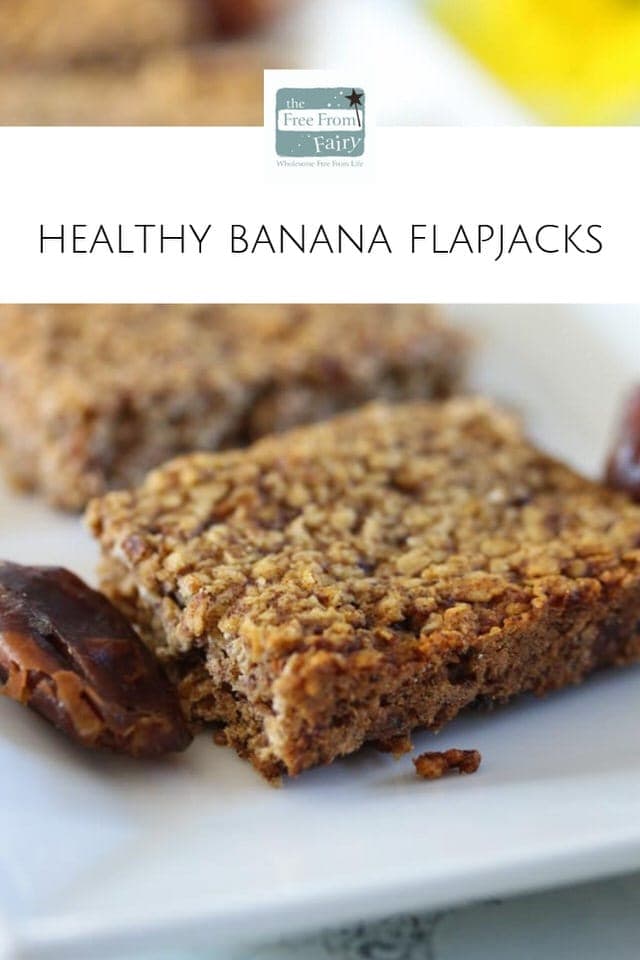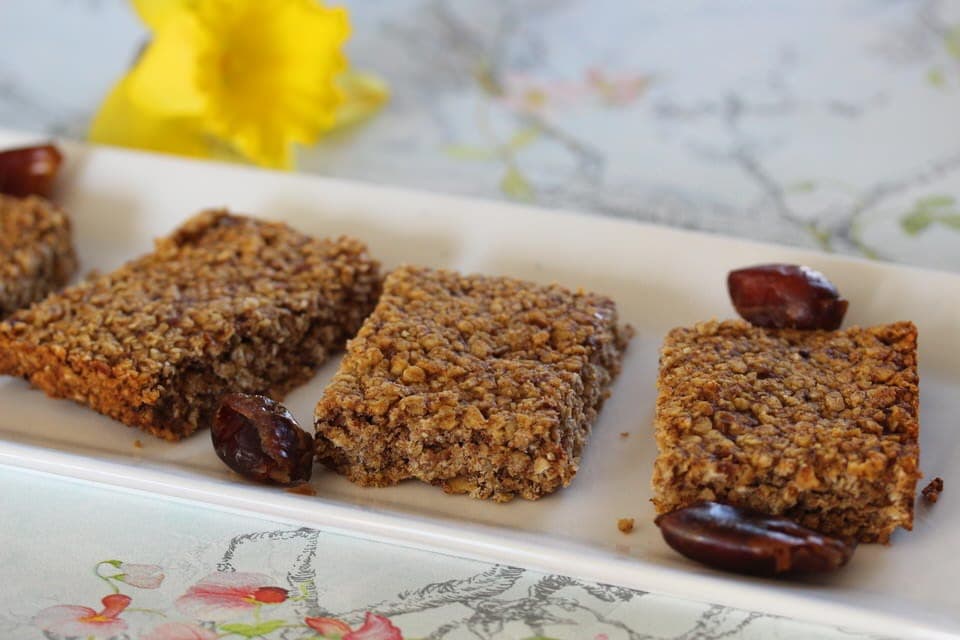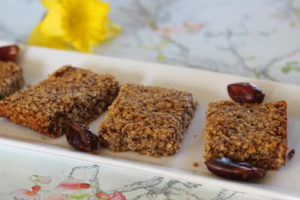 Sugar Free Flapjacks
Gluten-free, Dairy-free, Egg-free, Soya-free, Nut-free, Refined Sugar-free
Ingredients
100

g

pitted dates

-

soaked in 100g boiling water

85

g

ripe banana

-

when peeled - about one small one

1

tsp

vanilla extract -

ideally sugar free

50

g

coconut oil -

melted

1/2

tsp

bicarbonate of soda

250

g

gluten free oats -

or 'normal' oats if you can tolerate gluten
Instructions
Place the dates in a bowl with the boiling water and leave to soak for at least 5 minutes

Once soaked, tip the dates and water into a food processor or blender along with the banana, melted coconut oil, vanilla extract and bicarbonate of soda. Process until smooth and paste-like

Tip the paste into a bowl and add the oats.

Stir to combine, then place the mixture in a greased oven-proof dish measuring approx. 20 x 15cm.

Bake in a pre-heated oven at 180 degrees, 160 degree fan, gas mark 4 for approx. 25 minutes until golden and firm

Once cool cut up and store in an airtight container for up to 4 days
Notes
Nutrition date is to be used as a guide only.
Nutrition (Approx)
Calories:
109
kcal
|
Carbohydrates:
16
g
|
Protein:
2
g
|
Fat:
4
g
|
Saturated Fat:
2
g
|
Sodium:
40
mg
|
Potassium:
116
mg
|
Fiber:
2
g
|
Sugar:
4
g
|
Vitamin A:
5
IU
|
Vitamin C:
0.5
mg
|
Calcium:
11
mg
|
Iron:
0.7
mg
I shared this with: