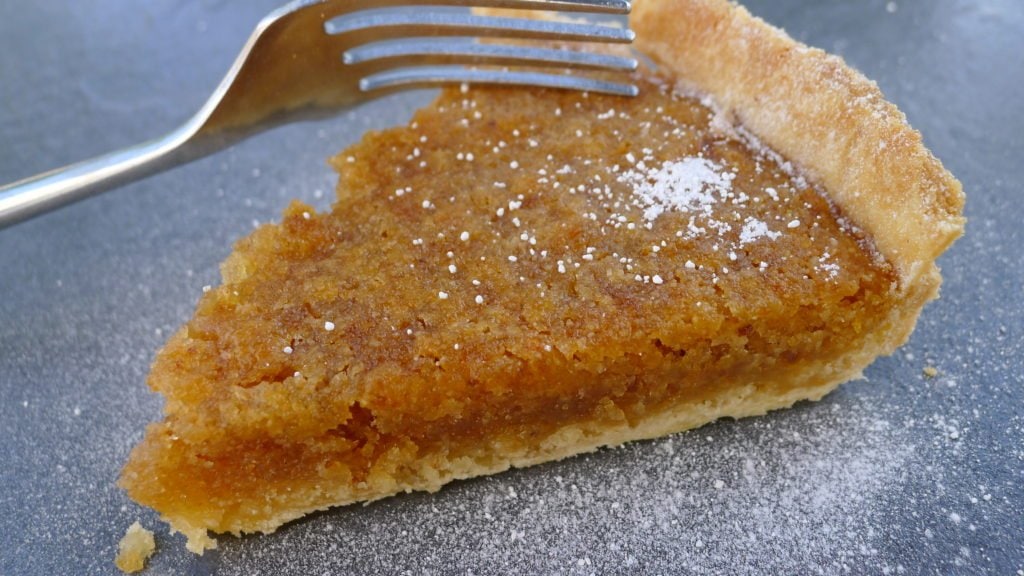 As I sit in the garden writing this whilst making the most of the sunshine, I am slightly nervous about tomorrow.
Later on today I am travelling up to London to make sure that I am there in time for the Uniform Foodies final tomorrow with Michael Caines.  The great thing about going up tonight is that I get to see my lovely sister as an added bonus to cooking with Michael tomorrow!
However, the demons in my head are out in force today…telling me that my curry is horrible, that Michael with be disgusted and unable to taste it, that everything will go wrong…blah blah blah!  I am doing my best to banish them so I thought whilst I did that I could share my treacle and apple tart with you!
There is nothing healthy about this recipe AT ALL!  Let's face it.  If you want treacle tart, you don't want to be healthy!!  Well, it could be deemed slightly more healthy than your average treacle tart since it contains an apple and a few almonds (on that note, if you need this to be nut-free just substitute more breadcrumbs for the nuts!), but to be honest, it hits the unhealthy spot nicely!
I am not sure what prompted me to make this.  It isn't a summer desert at all, but it is sticky and naughty and just what I felt like the other day!
You can find my sweet short crust pastry recipe by clicking here.  And my video showing you how to make it can be found there too!
I have shared this recipe with Honest Mom's Tasty Tuesday's link up: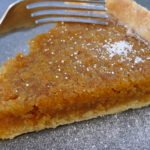 Gluten-free, Dairy-free Treacle and Apple Tart
Gluten-free, Dairy-free, Soya-free
Ingredients
1

quantitiy of my gluten-free

dairy-free sweet shortcrust pastry

400

g

golden syrup

75

g

gluten-free bread made into breadcrumbs

75

g

ground almonds

1

apple

peeled and grated

1

lemon

zest and juice
Method
Roll your pastry into the correct size for the dish you are using. My dish is approx. 23cm or 9inches in diameter. If you want to reserve some of the pastry to make a criss-cross top.

Bake the pastry case blind (ie line it with foil and add baking beans or dried rice) in a pre-heated oven at 200 degrees (180 fan) for 10 minutes. Remove the foil and beans and cook for a further 5-10 minutes until the pastry starts to colour.

In the meantime, combine all the ingredients for the filling in a large bowl.

Place the filling ingredients into the partly cooked pastry case and reduce the oven temperature to 180 degrees (160 degree fan).

Bake for a further 25-30 minutes until the treacle filling is set and the pastry is nice and crisp.

Enjoy with some dairy-free icecream or custard.