This lemon hummus recipe is very quick and easy to make. If you don't have lemon essential oil then you can use all lemon juice instead. It's the perfect gluten free and vegan dip and a great way to get kids to enjoy raw vegetables.
This post contains Affiliate links. As an Amazon Associate I earn from qualifying purchases.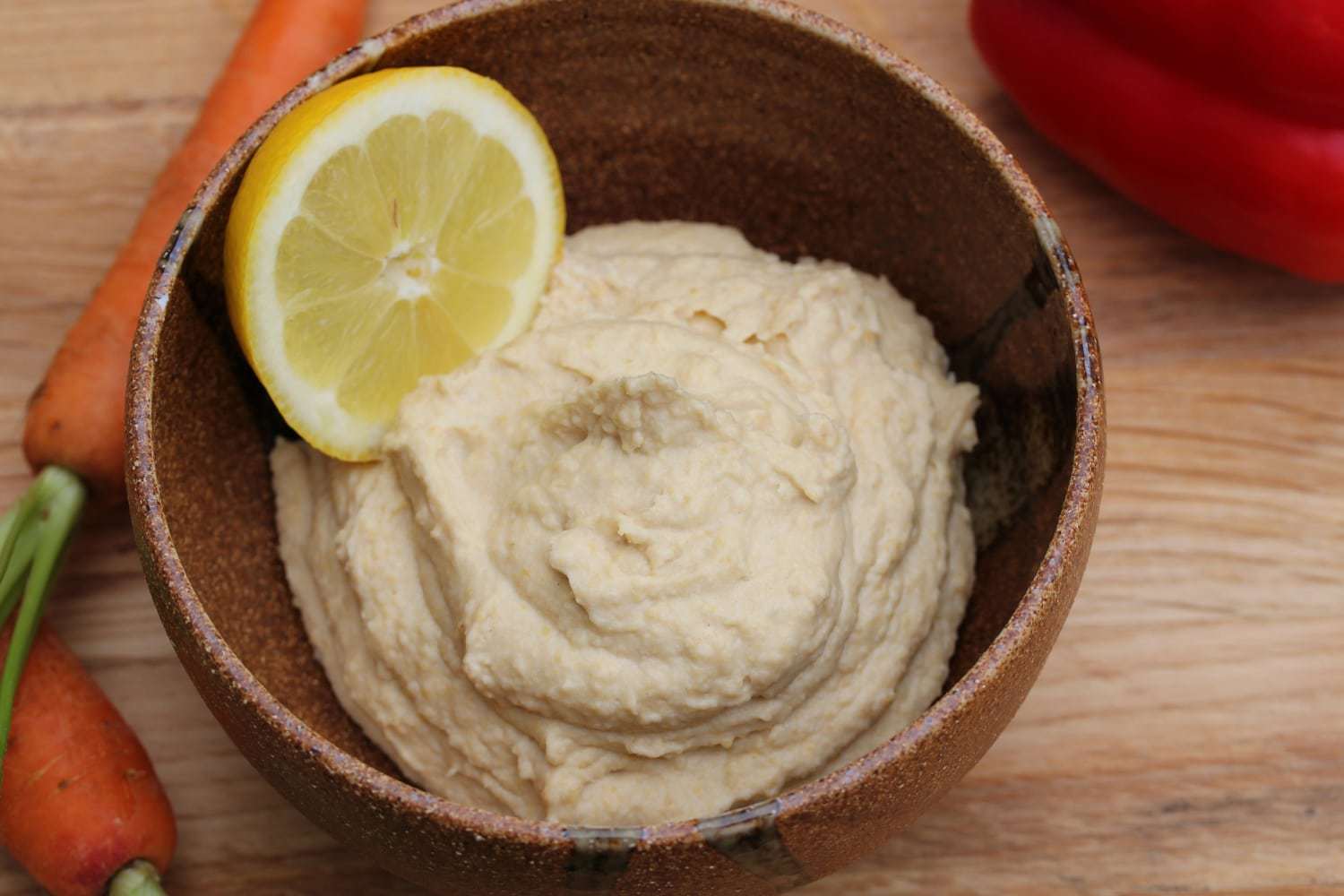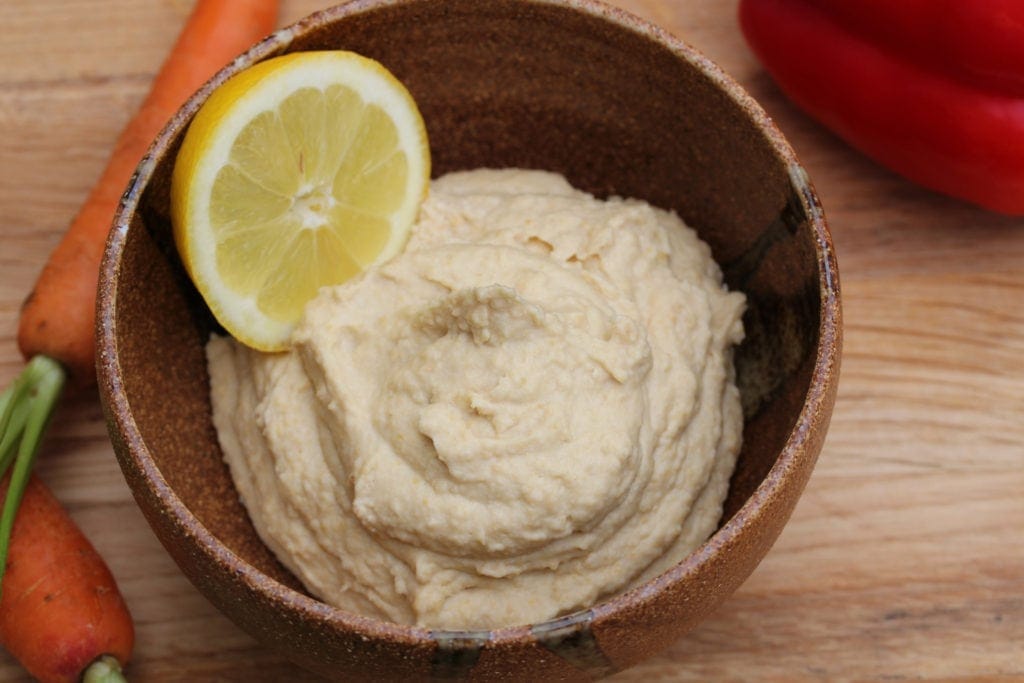 Hummus is one of those dishes that I never think to make. I've always just picked it up off the shelf and never really considered how it is made.
When I learnt how to make hummus I realised that buying it was crazy. It's so cheap being made with just 4 main ingredients and what's more you can adapt the flavour to whatever you fancy.
I've decided to make lemon hummus but you could use this recipe as the base to whatever flavour you like. The list of flavours in the shops are endless.
Roasted red pepper, Moroccan, smoked, caramelised red onion, jalapeno and so many more.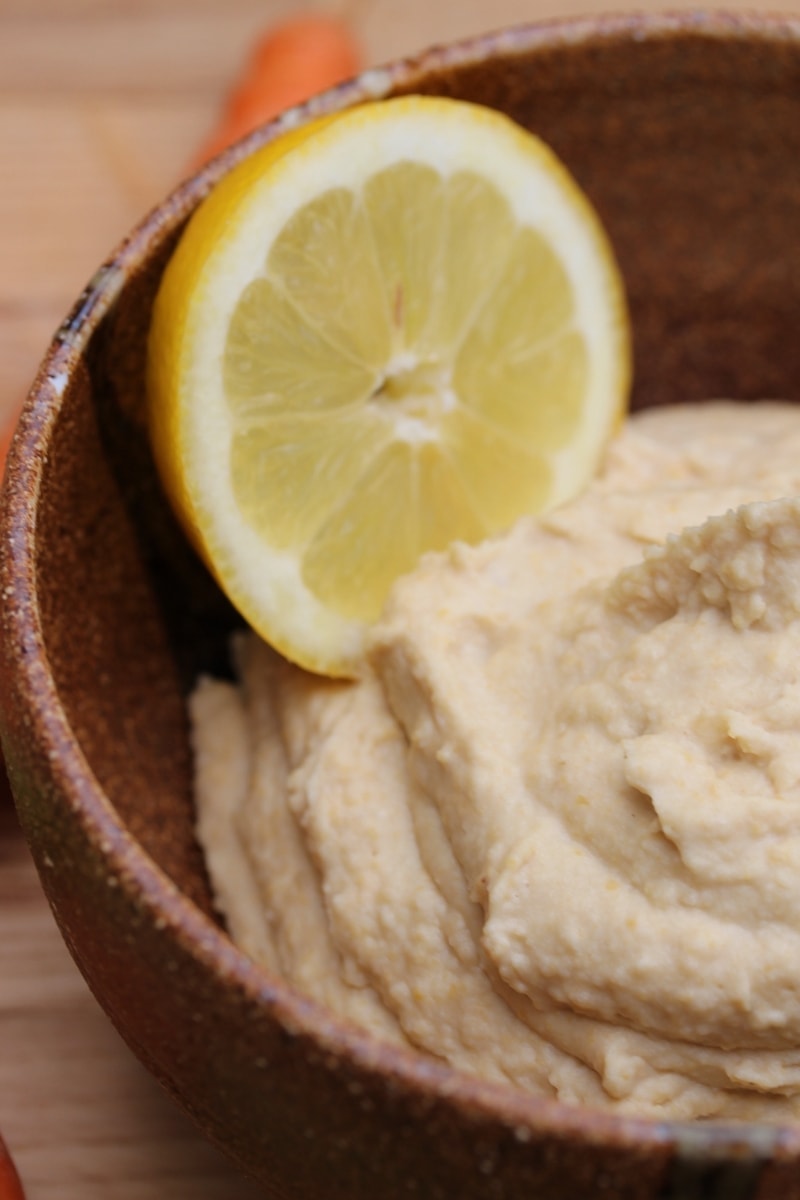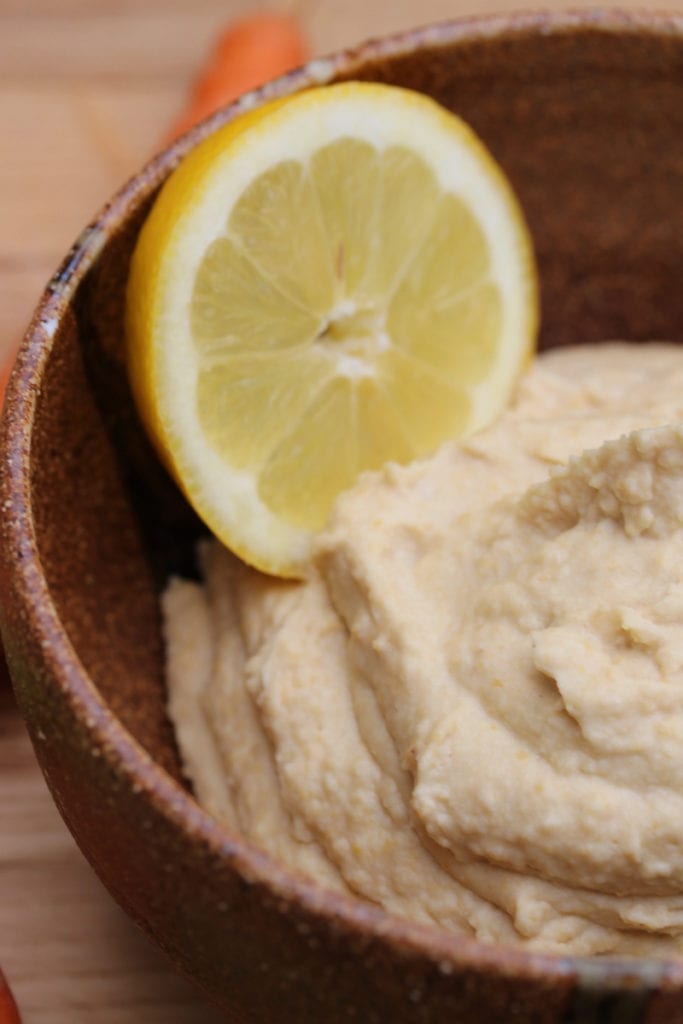 I love serving hummus with raw vegetables but you could also serve it with my cheeseless crackers or breadsticks
How do you make hummus?
The basic recipe for all hummus starts with chickpeas, tahini, garlic and lemon juice.
Many recipes also include oil, generally olive oil, but I prefer it without. It makes a low fat hummus too, or at least lower than some of the store bought varieties.
You could reduce the amount of tahini in the recipe to make it much lower in fat, but I personally love tahini. It's also a great source of nutrients and calcium which is important for anyone with coeliac disease or following a dairy free diet.
Once you have the basic ingredients it's just a matter of blending them together. I use a handheld food processor like this one.
I use the chickpea water to get the hummus to the consistency that I desire. It also makes it lovely and creamy. If you wanted to you could use olive oil for the same result.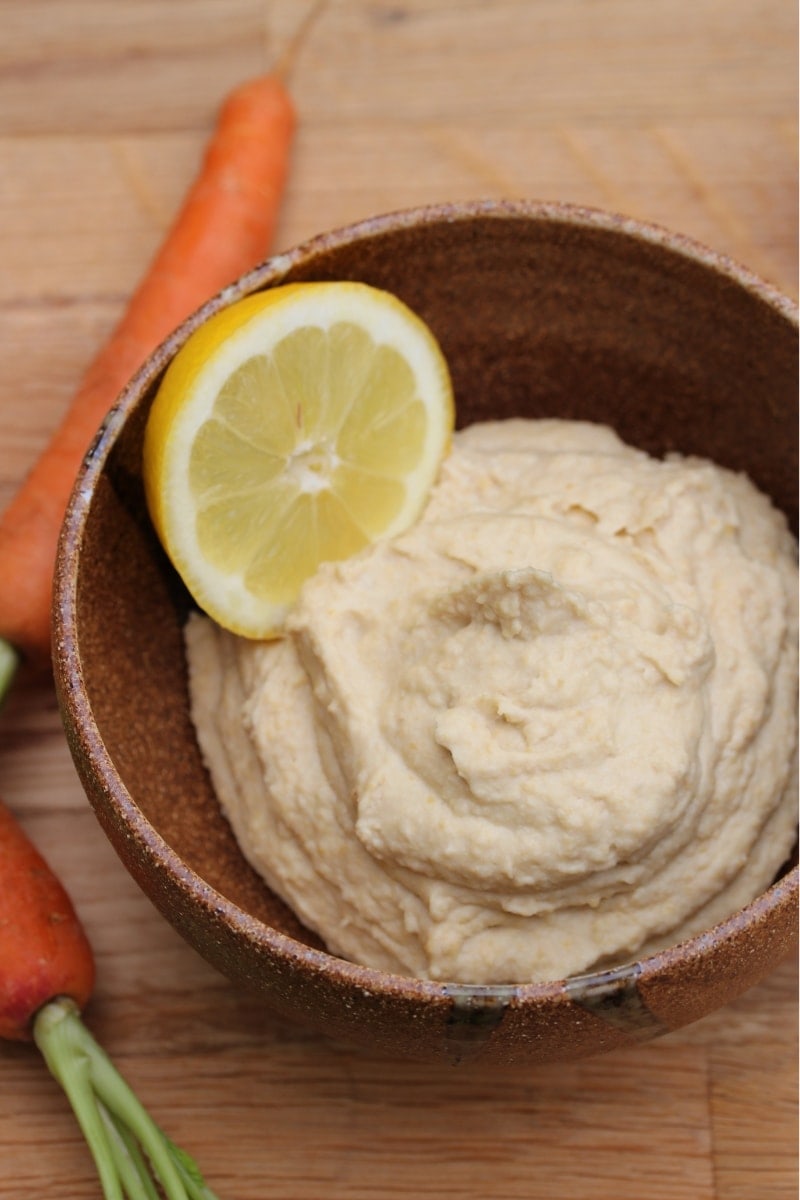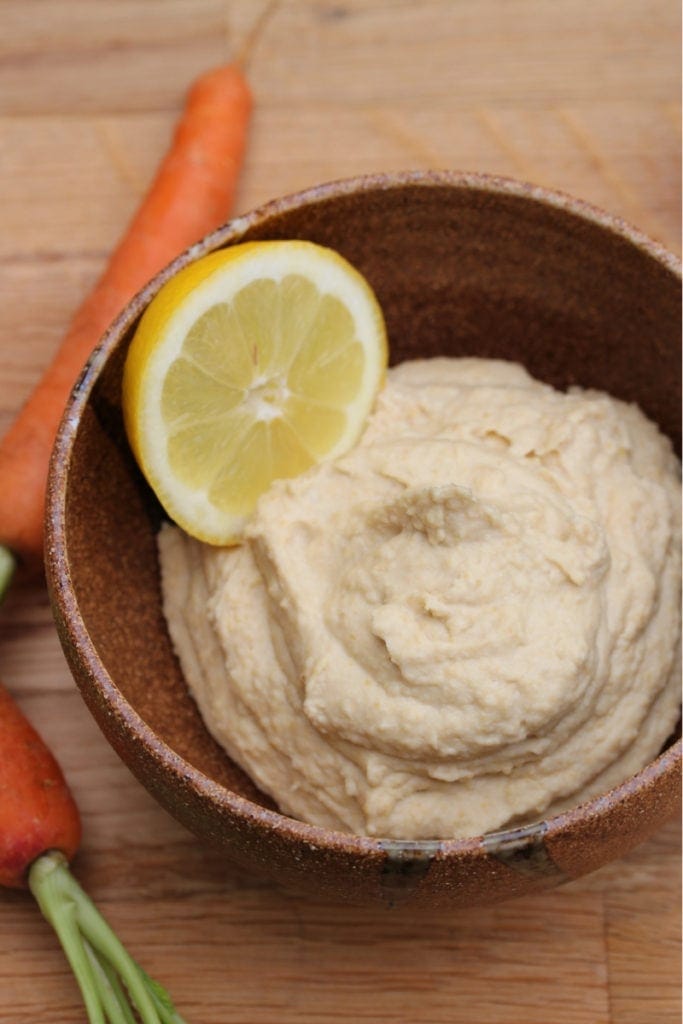 Why use lemon essential oil?
I use a couple of drops of lemon essential oil in my recipe. If you don't have that then just add the juice of another lemon.
If you are ingesting essential oils it is imperative that you do your research and find a brand that is highly tested and whose products can be traced to source. Even when an oil says it is 'pure' on the bottle it may not be (there is no regulation).
The environment in which the plants grow in has a direct impact on the compounds in the oils they produce.
Even if the oil is certified organic it is worth carrying out research to find out what tests it has undergone. An oil may be grown in organic soil but could still have toxins in it from air pollution or other environmental factors. Only oils that have been thoroughly tested for impurities can be considered pure.
Lemon essential oil is extracted by cold-pressing the peel of the fruit. It contains high levels of limonene which is a powerful antioxidant and cleanser. In addition, lemon essential oil has antimicrobial properties.
By using some lemon oil, rather than all lemon juice in the recipe the result is a less acidic hummus which may be gentler on sensitive tummies. You also benefit from the antioxidant and antimicrobial properties.
Lemon essential oil is a great oil to have as an alternative to chemical-laden cleaners too. I use a drop on a microfibre cloth to wipe down my surfaces. It removes grease and the antimicrobial properties should cleanse away any bacteria.
The lemon aroma is very uplifting and a study showed that inhaling it helped pregnant women suffering from nausea.
Essential oils are incredibly powerful plant extracts that should be used with caution and in small quantities. When used wisely they can have incredible benefits which I have discovered for me and my family.
Pin the recipe for lemon hummus and get making!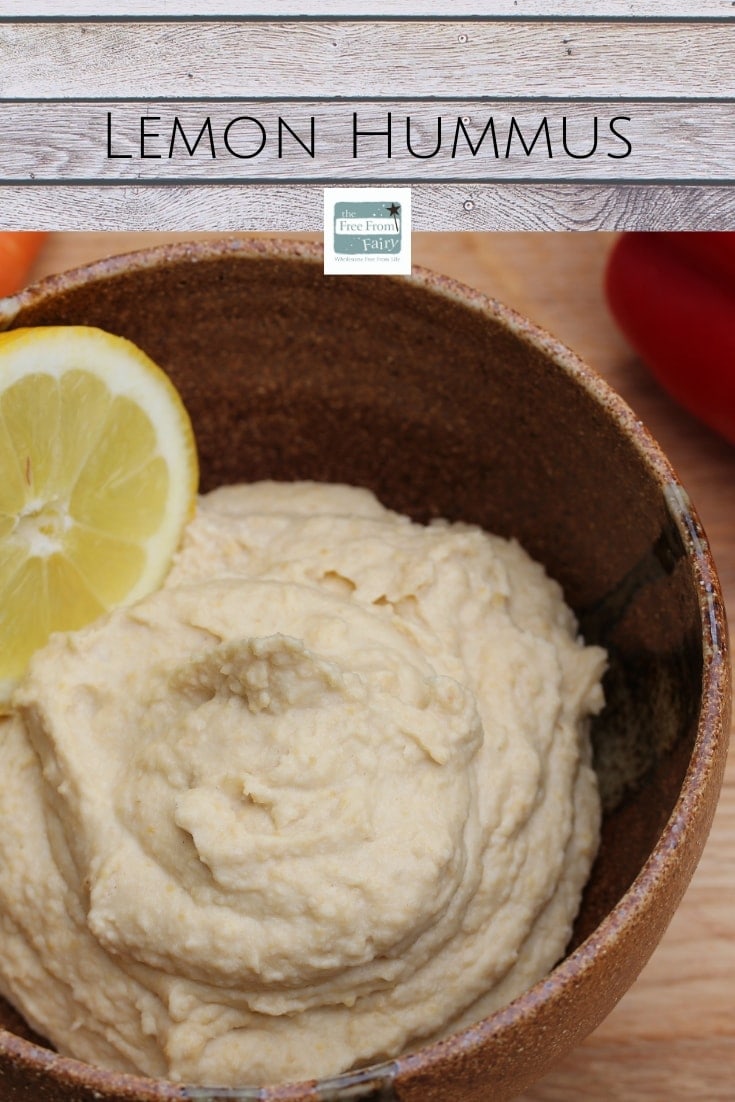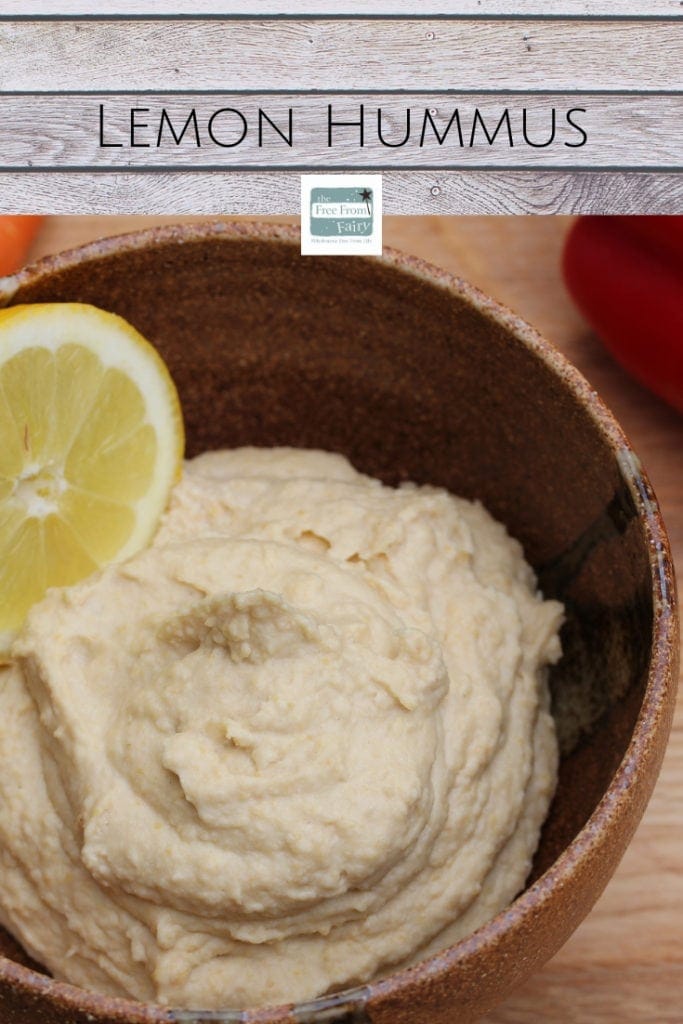 If you love this recipe sign up for my free recipe ebook below and receive my weekly newsletter of inspiring recipes too.
And if you'd like to know more about essential oils and how I personally use them then head over to this page for a free lesson.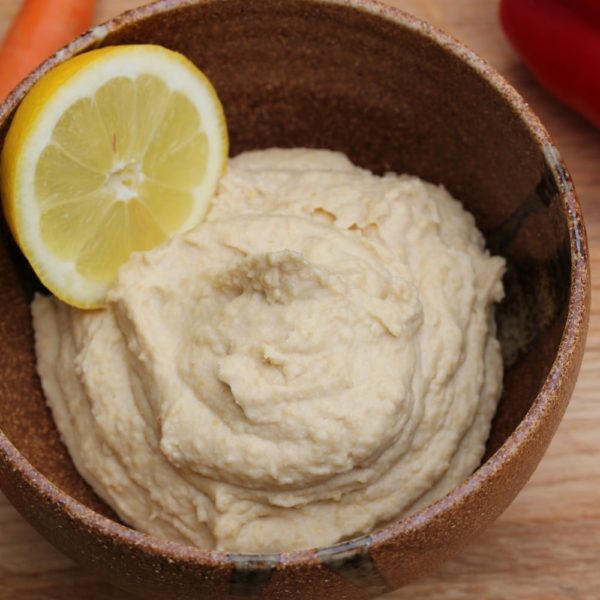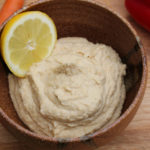 Lemon Hummus
Gluten Free, Dairy Free, Egg Free, Nut Free, Soya Free, Vegan, Vegetarian
Ingredients
240

g

chickpeas

(I use tinned but you could use dried and soaked ones)

2

cloves

garlic

finely chopped

100

g

tahini paste

1

lemon

juice only

2

drops

lemon essential oil

I use doTerra's. If you don't have this add the juice of another lemon

reserved chickpea water

salt and pepper to taste
Method
Place the chickpeas, garlic, tahini paste and lemon juice into a small food processor and blend with a little of the reserved chickpea water

Stop and scrape down the sides of the food processor and add more chickpea water to reach the desired consistency

Remove from the food processor into a bowl and stir through the lemon essential oil

Add salt and pepper to taste
Recipe Notes
Nutrition data is for guidance only
Nutrition Facts
Lemon Hummus
Amount Per Serving
Calories 128
Calories from Fat 63
% Daily Value*
Fat 7g11%
Sodium 6mg0%
Potassium 163mg5%
Carbohydrates 12g4%
Protein 5g10%
Vitamin A 15IU0%
Vitamin C 8.3mg10%
Calcium 37mg4%
Iron 1.5mg8%
* Percent Daily Values are based on a 2000 calorie diet.