My son came up with the name 'marzipan pancakes' because that's what he said they tasted like. They don't actually have any marzipan in them but they are made with ground almonds and almond milk with a splash of almond extract. If you like marzipan you'll love these pancakes!
This post contains Affiliate links. As an Amazon Associate I earn from qualifying purchases.
Jump to Recipe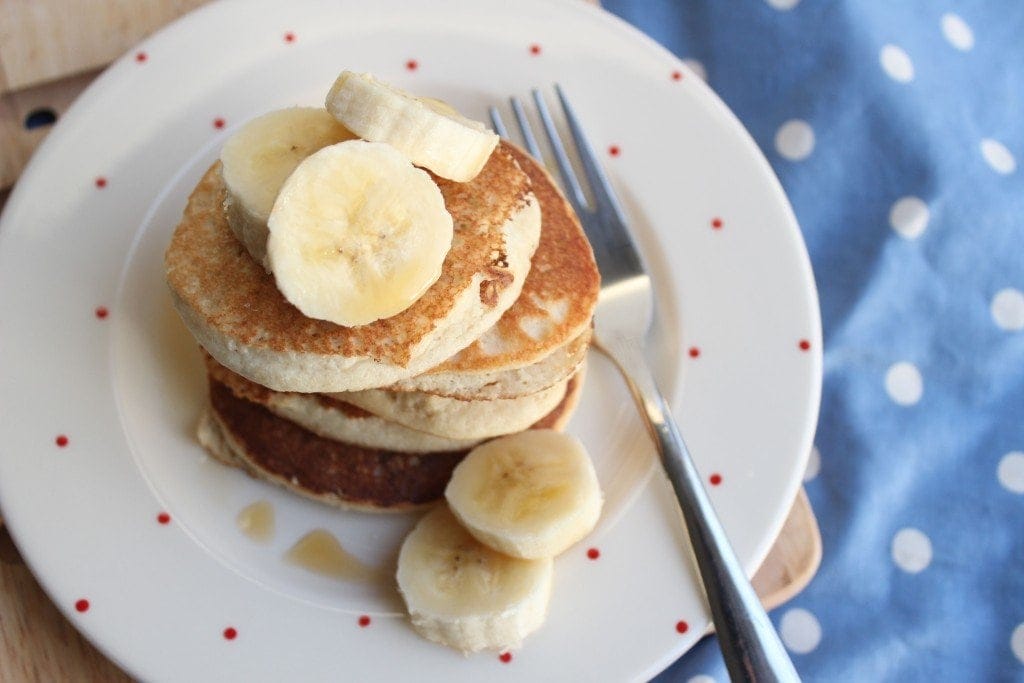 The story behind the recipe
Some of you will know that I started the I Quit Sugar programme today.
Last night, in a true demonstration of why I really need to gain some control over sugar, I stuffed my face with cupcakes that were stashed in the freezer.  Why? Who knows…as a way of saying goodbye to the sweet stuff?  I really hope so. I'd love to get to the point where I really am not bothered about having it.
Anyway, I have a lot of pancake recipes on here, but tomorrow is pancake day so there is room for more.
These ones are perfect for me while I journey on quitting sugar.  I never put sugar in my pancakes, but those that are made with gluten-free flour's still have an impact on blood sugar levels since they are often made from white, starchy flour which is a carbohydrate.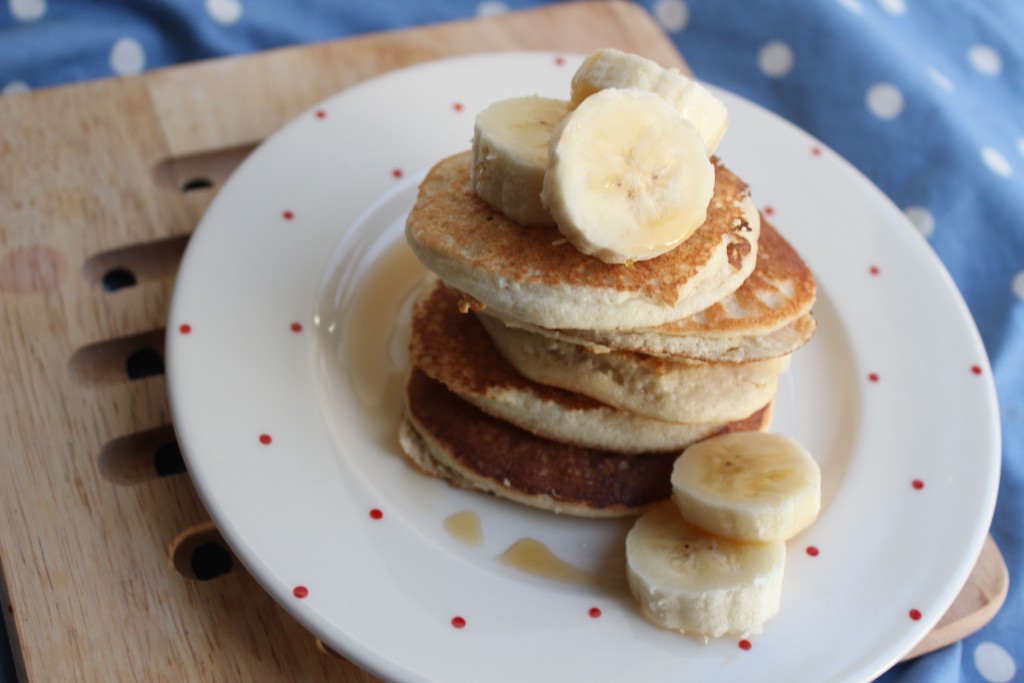 I therefore devised these little, fluffy beauties to get away from the blood sugar ups and downs that I seem to be sensitive to.
Using a stand mixer to make my marzipan pancakes
I also wanted to test out my new Sage Appliances Scraper Mixer Pro…my new kitchen toy that I am totally in love with!
I have wanted a mixer for as long as I can remember…but it was always the thing that was a 'nice to have' rather than a necessity (since I have a hand-held mixer).  
I couldn't contain my excitement as I unwrapped it.  The beautiful silver, shiny machine with lights that come on when you switch it on and a timer you can set to do the work for you and then stop all by itself; to say I am excited would be an understatement!
I received it on Thursday last week.  Since then it has been used to make numerous (I've actually really and truly lost count!) different bread doughs like the focaccia below, a batch of lemon cupcakes (no longer in existence – see above) and pancakes.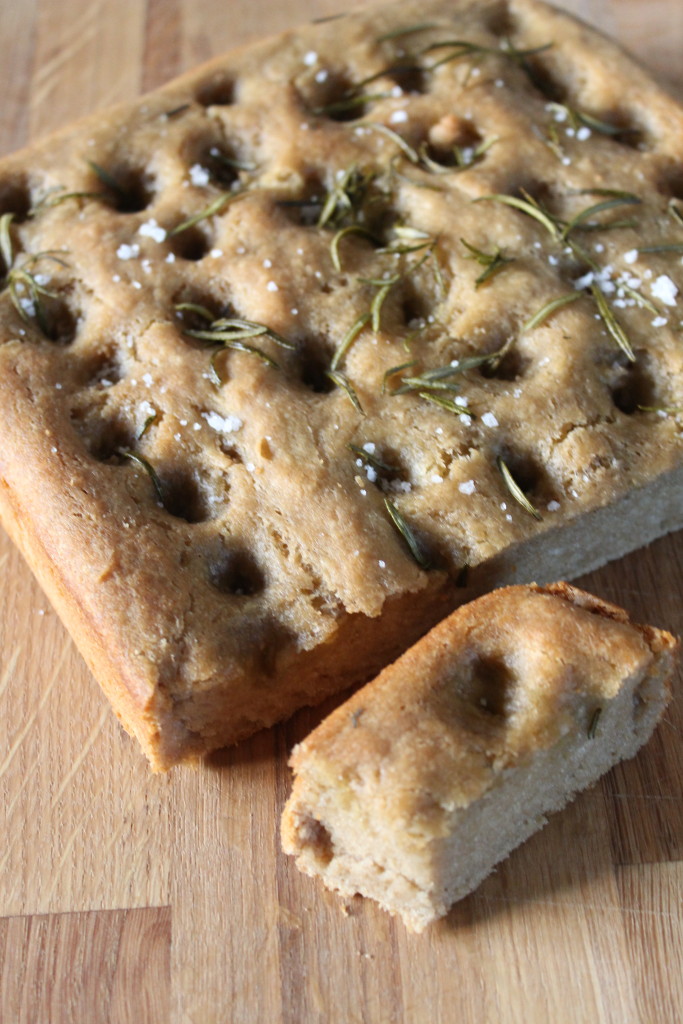 By beating the eggs until light and fluffy and then adding the other ingredients there is no need to add baking powder (which I am not a fan of) to the pancake batter.
If you don't have a mixer, just whisk all the ingredients together and add a 1/2 or full tea spoonful of baking powder too.
How to serve 'marzipan'  pancakes
I serve my pancakes with slices of banana and a drizzle of maple syrup for the kids.
I like to eat them plain but you could spread them with butter, coconut oil or dairy free spread if you wanted to.
Pickle thought they were made from marzipan hence the name.  Thank goodness for kids! I had no idea what I was going to call this pancake recipe.
If you love marzipan you will love these.
There is certainly no hint of coconut for you coconut haters out there. The coconut flour just helps to make them a bit lighter than if you just used ground almonds.
Happy Pancake day!
 If you try out the recipe please do let me know.You know how much I love hearing from you and seeing your creations.
Other pancake recipes
If this recipe doesn't take your fancy then why not try out one of my other recipes. You'll find them by clicking on the links below:
Easy gluten free pancakes in a jar
Banana & nut pancakes (grain free, dairy free)
Gluten free and dairy free gingerbread pancakes
Gluten free & dairy free breakfast pancakes
Pin the recipe so you don't loose it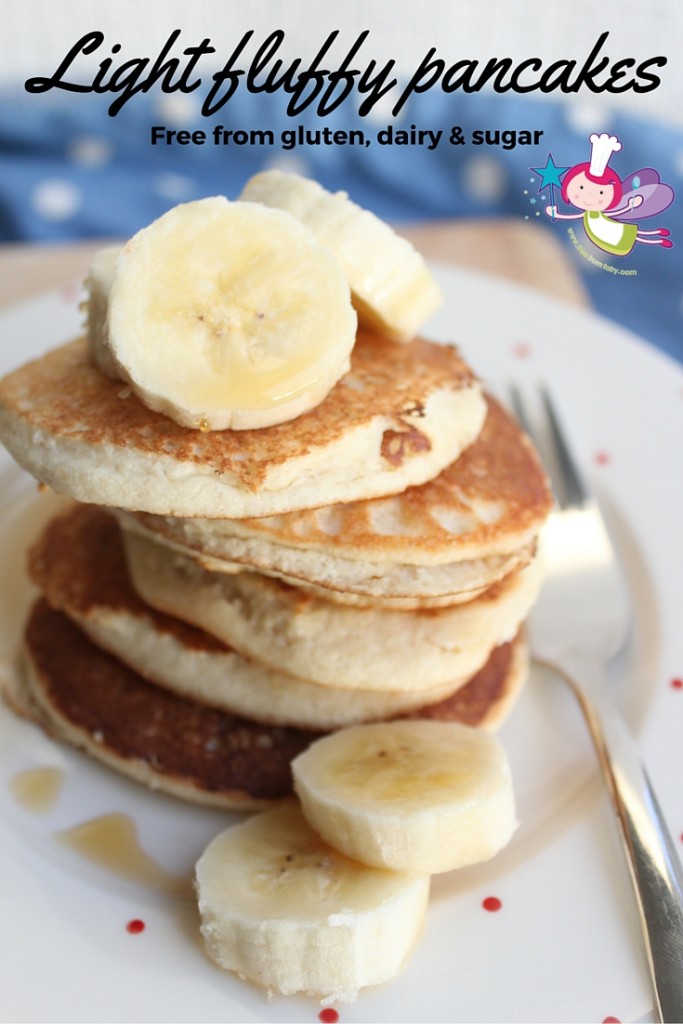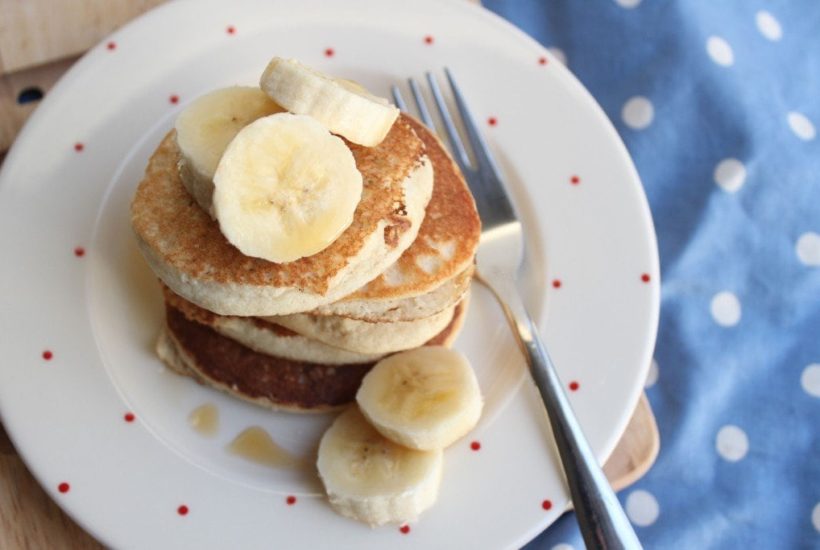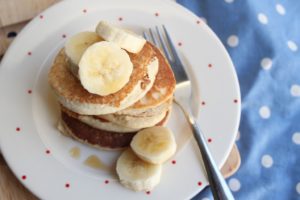 'Marzipan' Pancakes - Grain-free, Dairy-Free, Refined Sugar-Free
Gluten-free, Dairy-free, Soya-free, Grain-free, Refined Sugar-free, Paleo, SCD, GAPS
Ingredients
70

g

ground almonds

1

tbsp

coconut flour

-

I use Coconut Merchant

2

large eggs

Approx. 100ml unsweetened almond milk

-

or homemade

1/4

tsp

good quality almond extract

-

that has no sugar

1

tsp

virgin coconut oil for cooking

-

I use Coconut Merchant
Instructions
Place a frying pan over a medium heat and add 1 tsp coconut oil

Crack the eggs into the bowl of your mixer (or a large bowl) and whisk for 3 minutes until pale and fluffy (if you have a Sage mixer set the timer and walk away!)

Sift in the coconut flour, then add the almonds, almond extract and milk and whisk again until smooth. It should be a pretty thick batter

Spread the coconut oil out in the frying pan with a piece of kitchen paper

Place a tablespoonful of pancake batter into the frying pan and repeat around the edge of the pan

Leave the pancakes to cook for around 1 minute and when bubbles are rising to the surface flip them over

Allow to cook for around a minute more before removing to a plate and repeating with the rest of the batter