Most mincemeat contains suet, which is made from animal fat and often contains gluten. This mincemeat recipe with no suet is suitable for anyone following a vegan or gluten free diet.
If you've never made it before (or even considered it), then rest assured, nor had I until a few years ago. Now I wouldn't even think about buying it because it's so quick and easy to make and tastes so much better…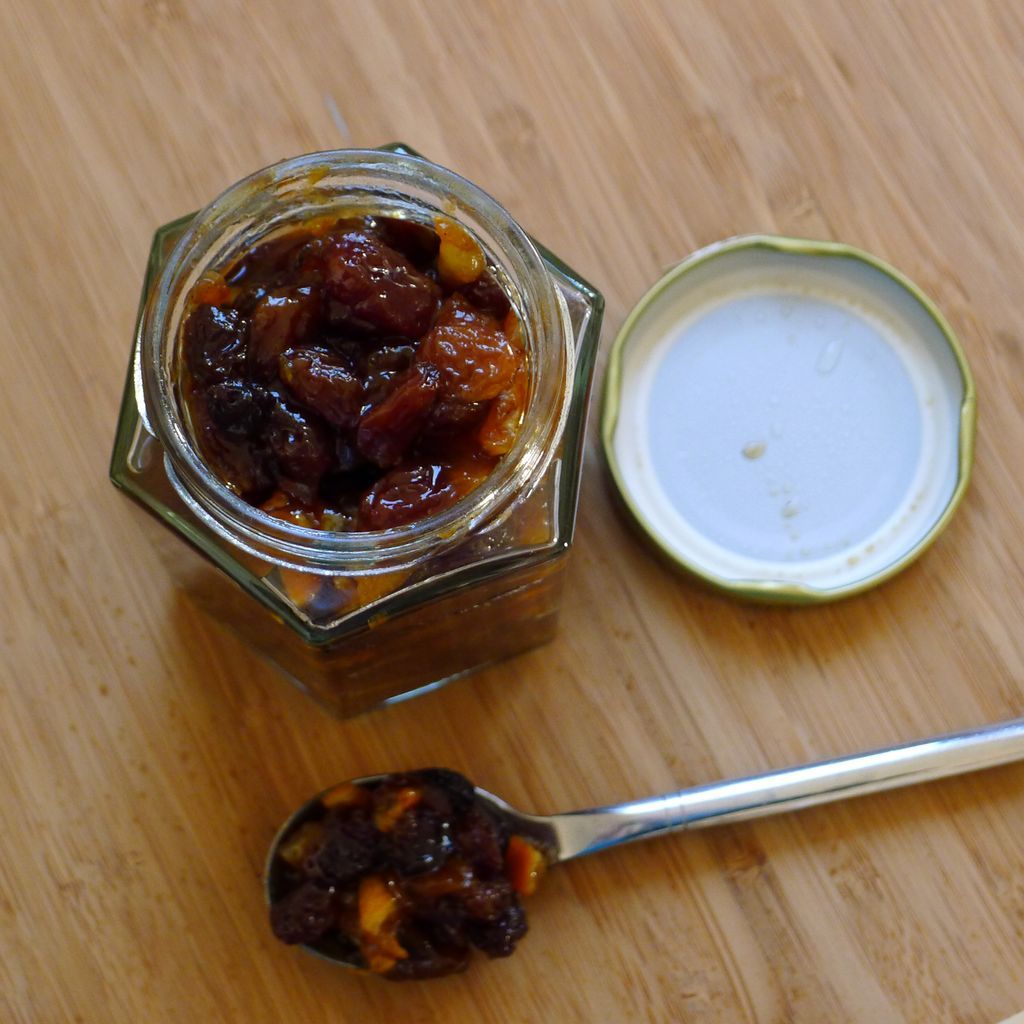 Why no suet mincemeat?
The simple reason for no suet in this mincemeat is because it is often coated in flour, which contains gluten, making it unsuitable for anyone with coeliac (celiac) disease like my daughter.
The other reason for not using suet is that suet is made from animal fat and therefore not suitable for vegetarians or vegans.
The mincemeat recipe is therefore suitable for most diets (apart from the low fat variety).
I can't eat dried fruit because I'm on the low FODMAP diet/I hate it!
Don't despair. A few years ago I had to follow the low FODMAP diet in an attempt to get my IBS (irritable bowel syndrome) symptoms under control.
I therefore created numerous low FODMAP Christmas recipes including a mincemeat recipe that you'll find here.
How do you make suet-free mincemeat?
It really is very easy to make mincemeat.
The first step is to melt the coconut oil (that I'm using instead of mincemeat) in a large saucepan with the sugar.
Then you add all the other ingredients.
I've created a short video to show you how easy it is…
What can you make with mincemeat?
This particular mincemeat is a winner in chocolate pastry.
Just follow my sweet shortcrust pastry recipe but substitute 20g of flour for 20g of cocoa.
Then use the chocolate pastry to line a 12-hole tart tin, fill each pastry case with this mincemeat and bake at 200 degrees C (180 degree fan) for 20 – 25 minutes.
Alternatively you'll find other recipes that use mincemeat right here: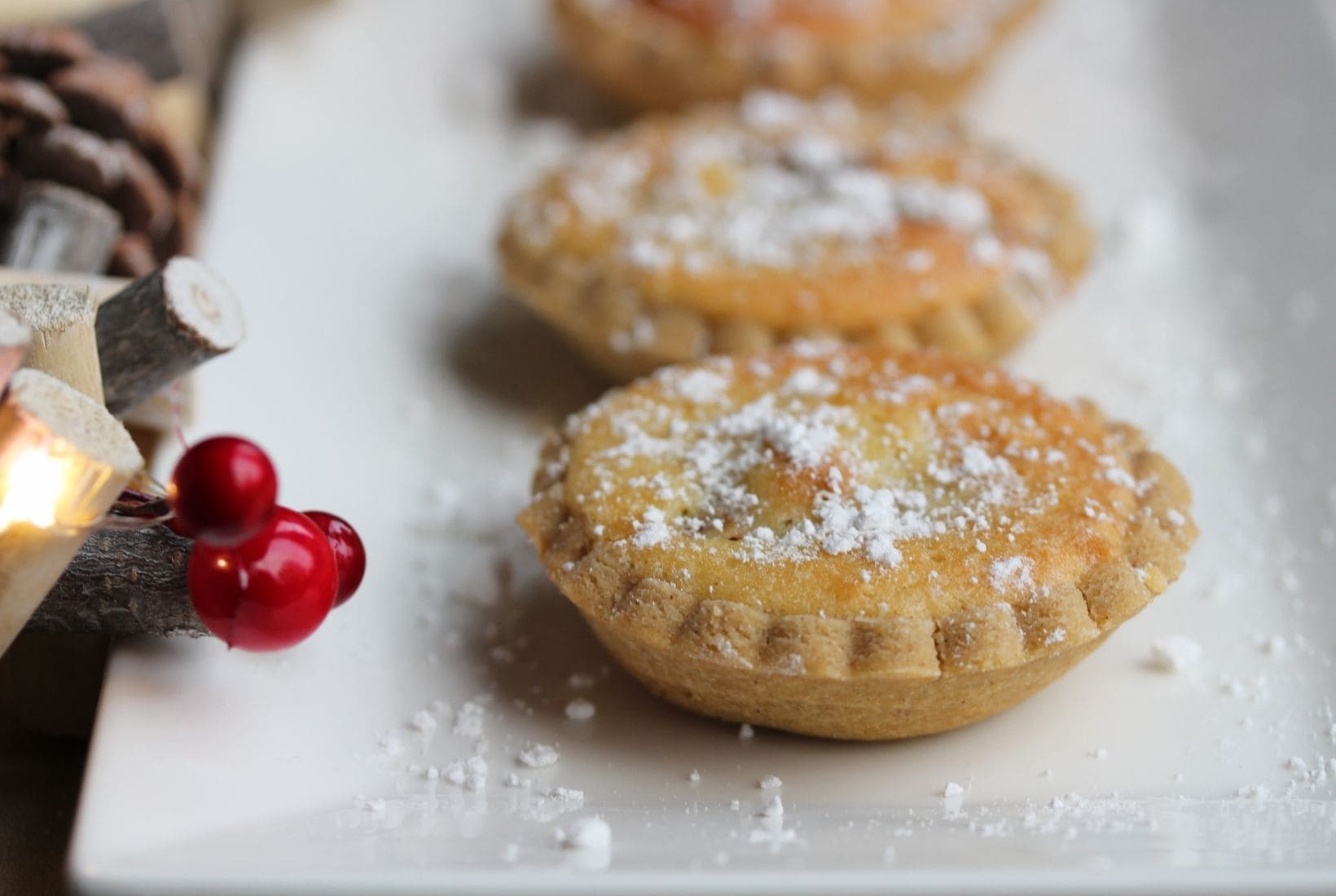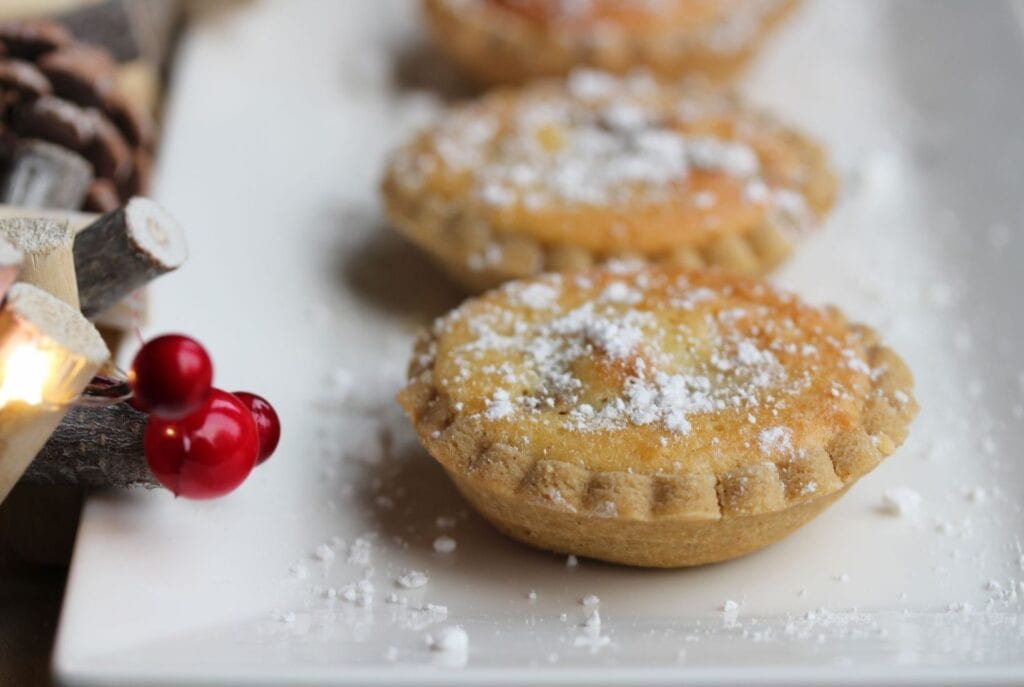 How long does no suet mincemeat last? How do you store it?
Mincemeat lasts for a long time in the fridge. Make sure you sterilise the jar (s) that you put the mincemeat in. This ensures that there is no bacteria that can cause the mincemeat to go mouldy.
Provided your jars are washed and sterilised you can keep mincemeat for at least 4 months.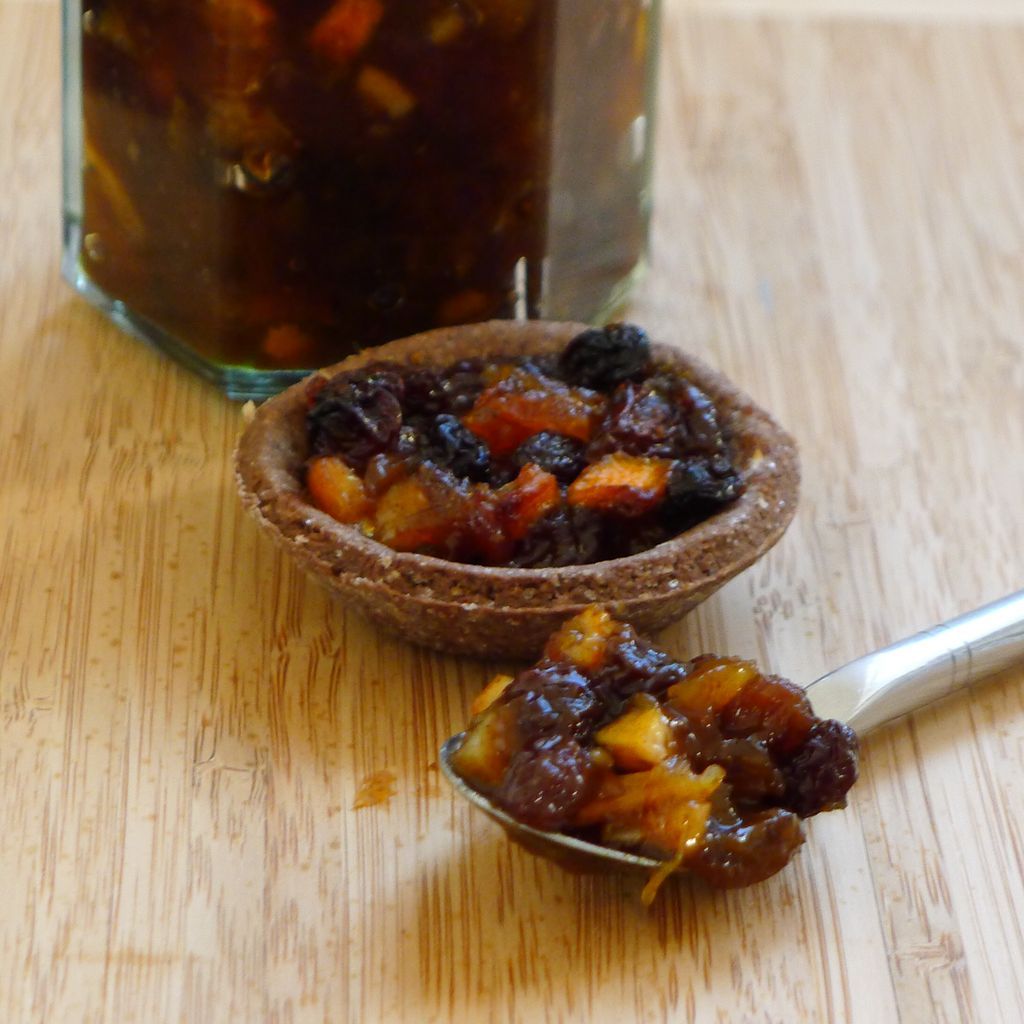 How do you sterilise jars?
To sterilise your jars (I just collect up jars from peanut butter, honey, jam etc…but aim for ones with metal lids), wash them well with warm soapy water. 
Dry them then place them, and the metal lids (not plastic ones!) on a baking tray.  Put the tray in a pre-heated oven at 180 degrees (160 degrees for a fan oven) for 5 minutes.
Need help with your Christmas gluten free baking?
If so join my online gluten free Christmas baking course on Facebook.
You can find full details here.
Free gluten free recipe book
If you like this recipe and would like to receive a free downloadable recipe book of my favourite recipes, pop you email in the box below and as if by magic it will appear in your inbox!
Your mincemeat recipe with no suet…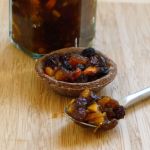 Clementine & Cointreau Mincemeat
Gluten-free, Dairy-free, Egg-free, Nut-free, Soya-free, Refined Sugar-free
Ingredients
3

organic clementines

-

2 whole, 1 peeled

500

g

mixed dried fruit

125

g

dried apricots

-

chopped

100

g

organic virgin coconut oil

100

g

Caster sugar

-

or coconut sugar. You can increase this to 180g if you like it really sweet.

2

tsp

ground mixed spice

1/4

tsp

ground cinnamon

1/4

tsp

ground nutmeg

4

tbsp

water

2-4

tbsp

cointreau
Instructions
Wash the clementines really well, then peel one of them.

Cut each of the whole clementines in half, then into slices and then into fine pieces no bigger than 2mm x 2mm.

Divide the peeled clementine into segments and finely chop them.

Place the coconut oil and sugar into a medium-sized saucepan and melt together.

Add the mixed dried fruit, the chopped dried apricots, clementines, spices, 2 tablespoons of cointreau and water and mix well.

Place the lid on the pan and leave over a low heat, stirring every now and again, for about 35 minutes (or until the fruit is soft and the mixture has thickened).

If you like boozy mincemeat, add a further 2 tablespoons of cointreau to the mixture, stir well and then place in sterlised jars*.