This recipe for mincemeat slice was inspired by Nature's Path, a cereal company here in the UK. I used their gluten free granola to make a crunchy base (to replace pastry) which I have topped with mincemeat and an almond-flavoured cake. It is suitable for anyone following a vegan or gluten free diet, or who has coeliac (celiac) disease.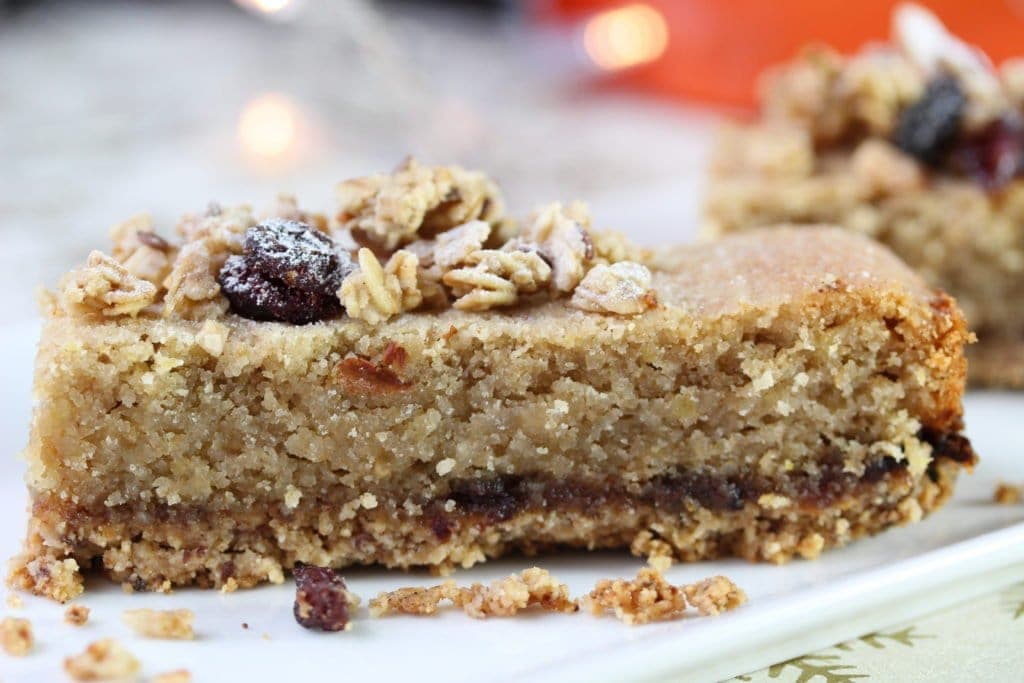 The story behind the recipe
For those of you who don't know about Nature's Path, they produce organic and gluten free cereals, granolas, porridge oats and bars. It was the first company in the UK that we found producing gluten-free breakfast cereals that appealed to kids…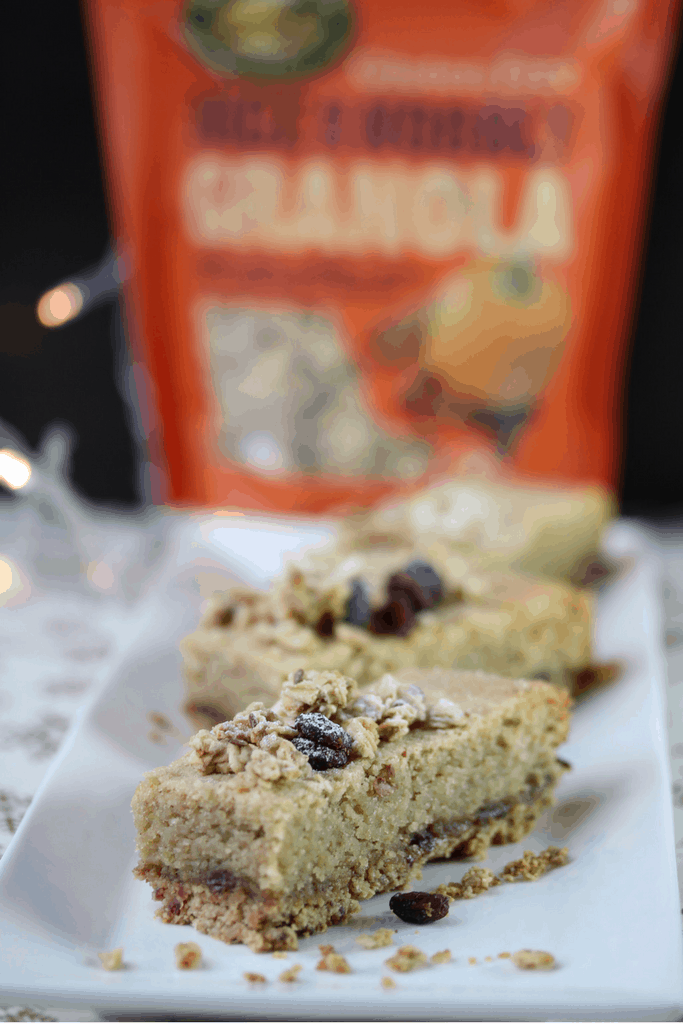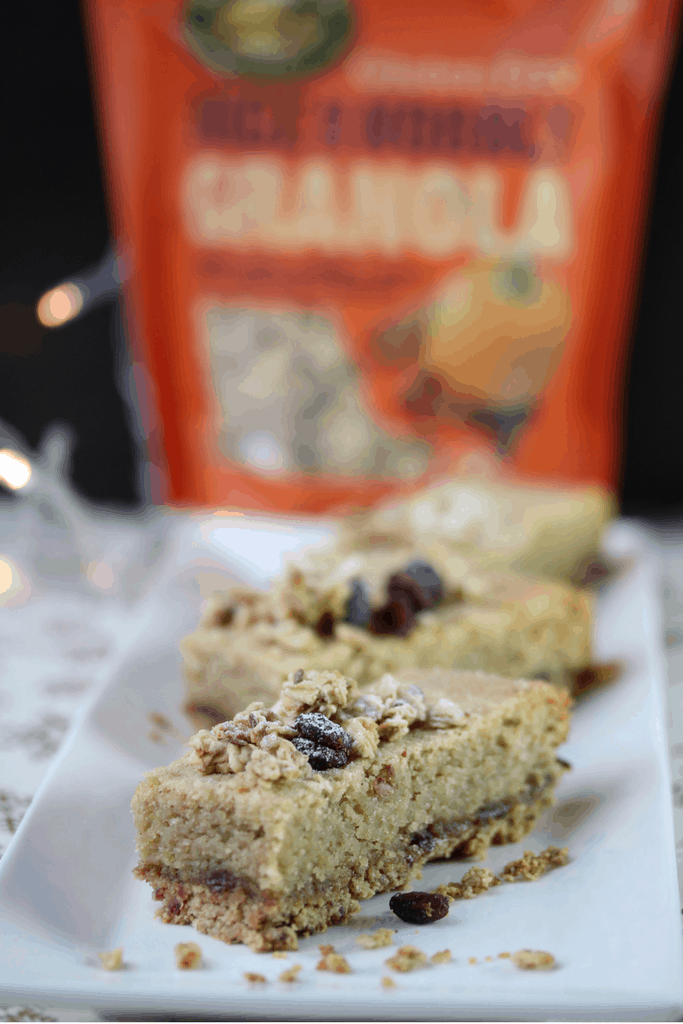 When Roo was diagnosed with coeliac disease back in 2010 there was only a tiny 'free from' section in the supermarket's and there was very little aimed at children. Nature's Path's Os, Choco Munch and Munch were the only cereals to appeal to a little two-year-old, and we were very grateful for them.
These days all Nature's Path products can be found in all the leading supermarkets along with specialist health food shops.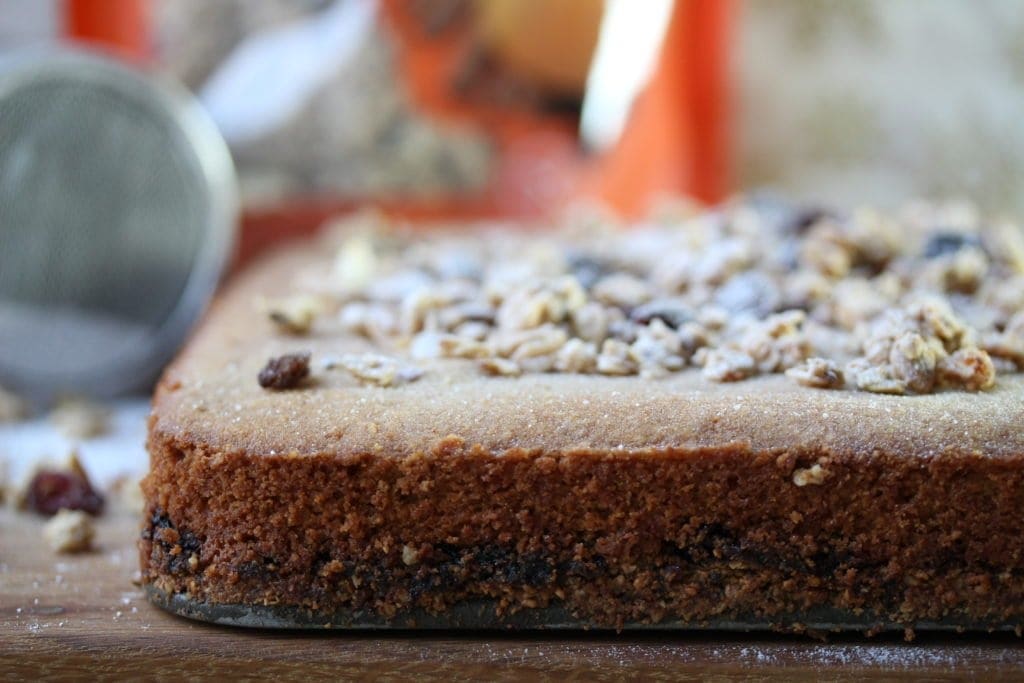 Why use granola as the base?
Usually a mincemeat slice would have a pastry base, but wanting a gluten free slice I decided to use Nature's Path Nice and Nobbly granola with Pumpkin Seeds, Almonds and Raisins.
For a Christmas recipe, it just has to be the latter which already contains some integral flavours of Christmas.
It makes for a wonderful flavour and texture; much more exciting than a plain old pastry base. Of course if you're not gluten free you could use any granola.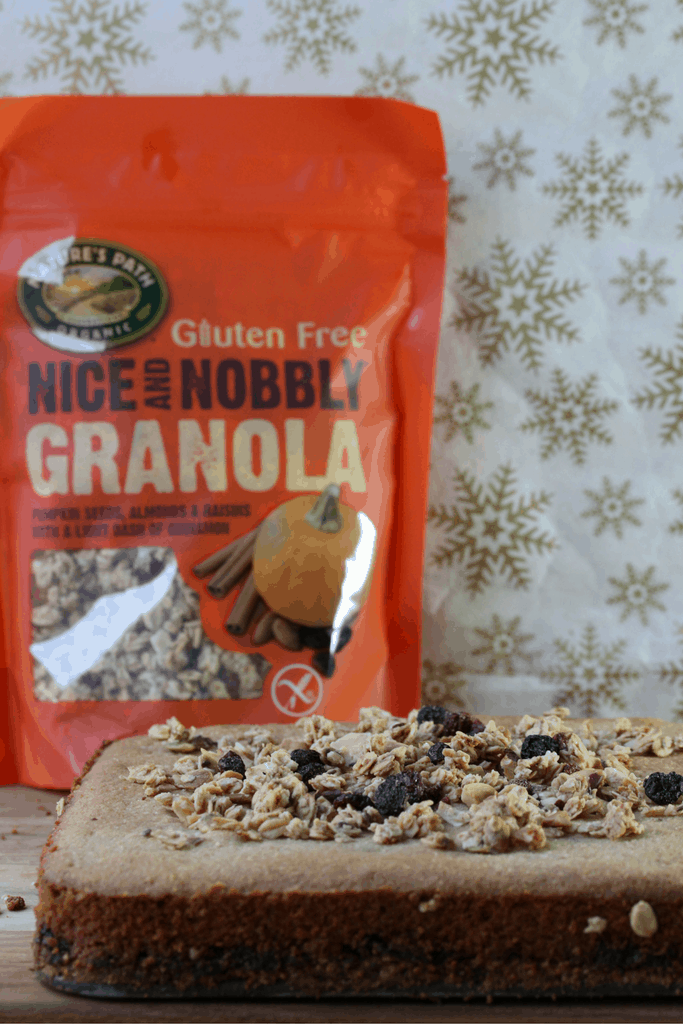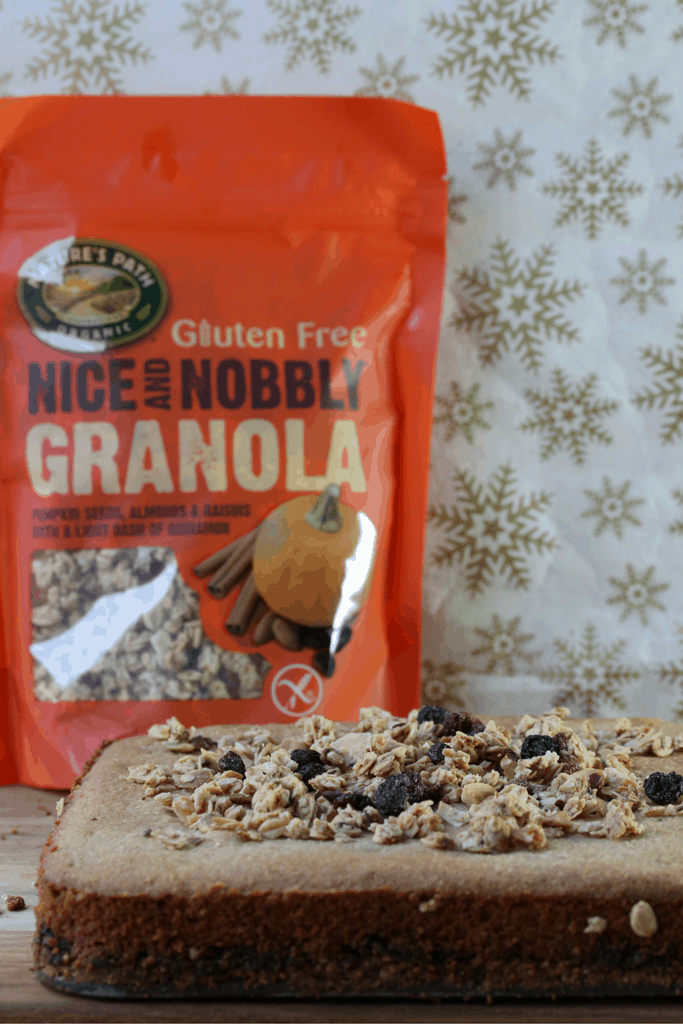 How do you make a mincemeat slice?
I paired a crushed granola base with mincemeat and a frangipani style cake made with my wholegrain gluten-free flour blend.
The granola base created a lovely crunchy texture to the soft luxurious cake.
A sprinkle of granola on the top just finished it off nicely.
I added very little sugar to the cake, using the sweetness of the granola and mincemeat to create much of the sweetness in the bake.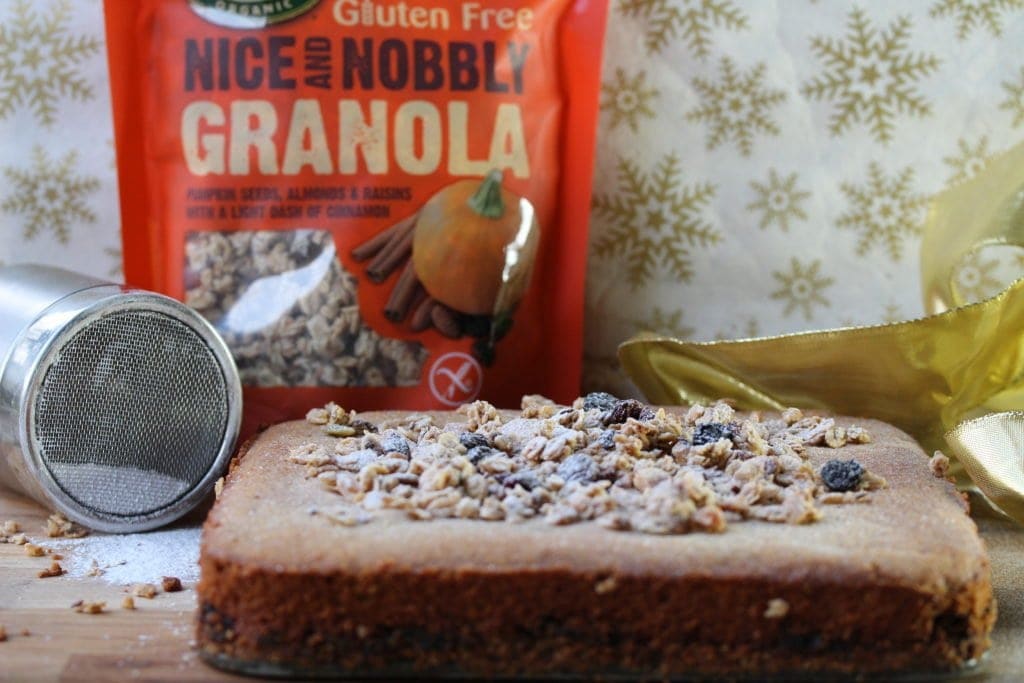 The result is an incredibly moorish (oh dear) treat that will delight your friends and family whilst being slightly less sugar-filled than your traditional Christmas fayre.
How long do these last?
If you don't want to eat this mincemeat traybake in a couple of days I recommend freezing the slices with a piece of baking paper between each layer.
The slices will keep for a few days in a click top container that has a good seal on the lid.
If you're looking for other recipes that use mincemeat check out these: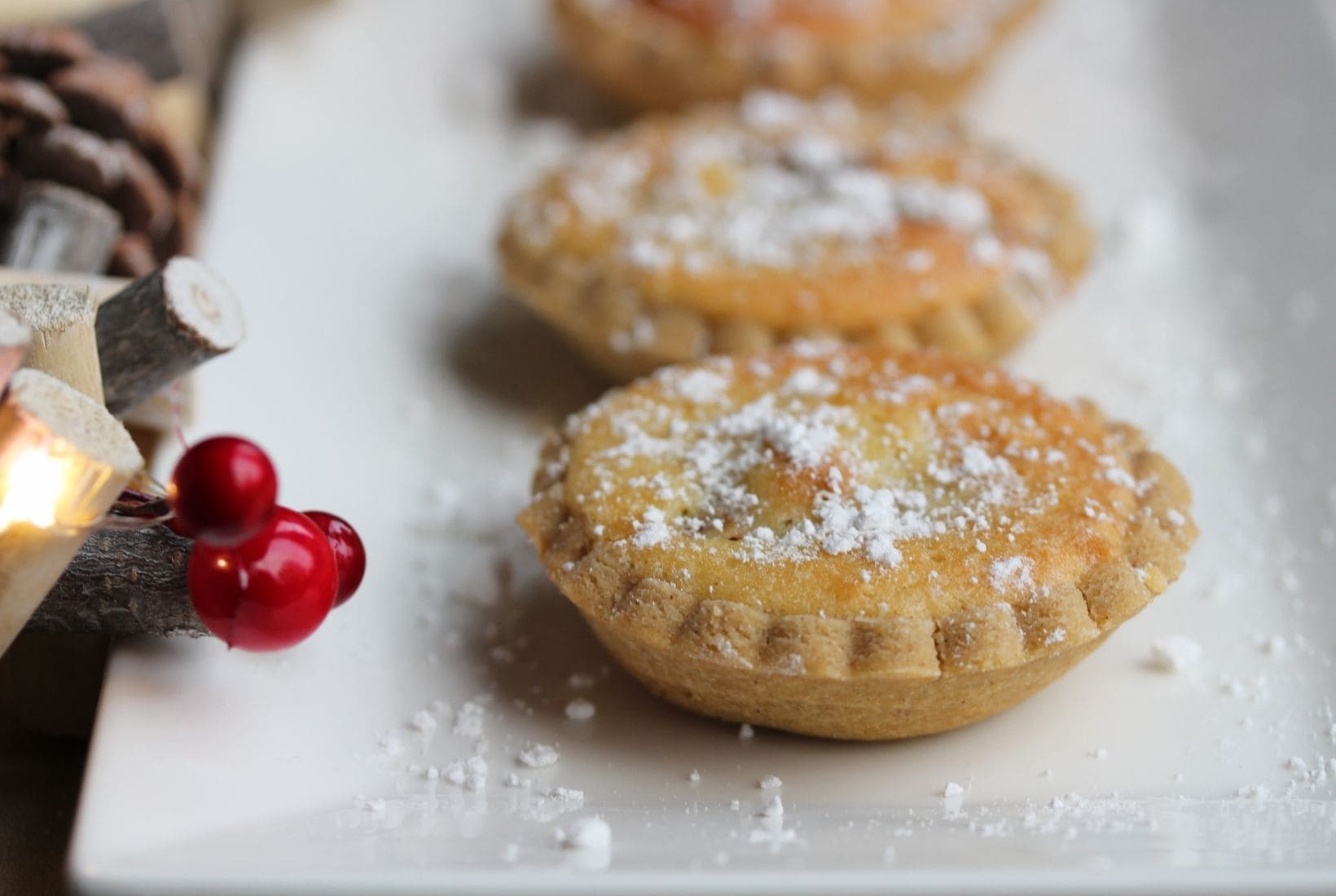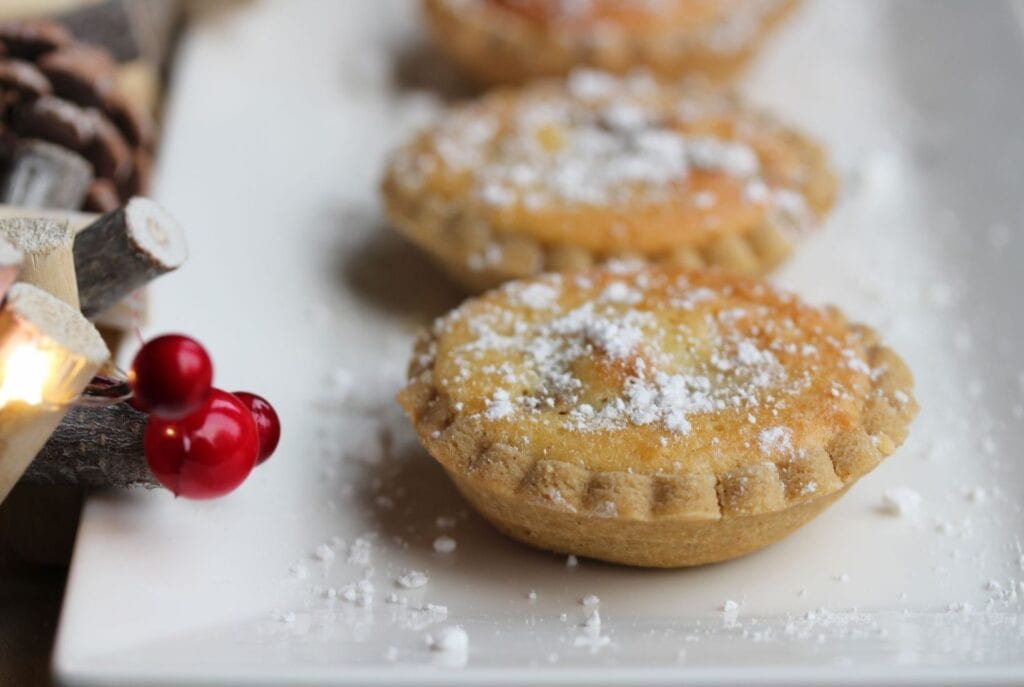 If you like this recipe check out my free downloadable recipe booklet:
Pin the recipe so you don't lose it!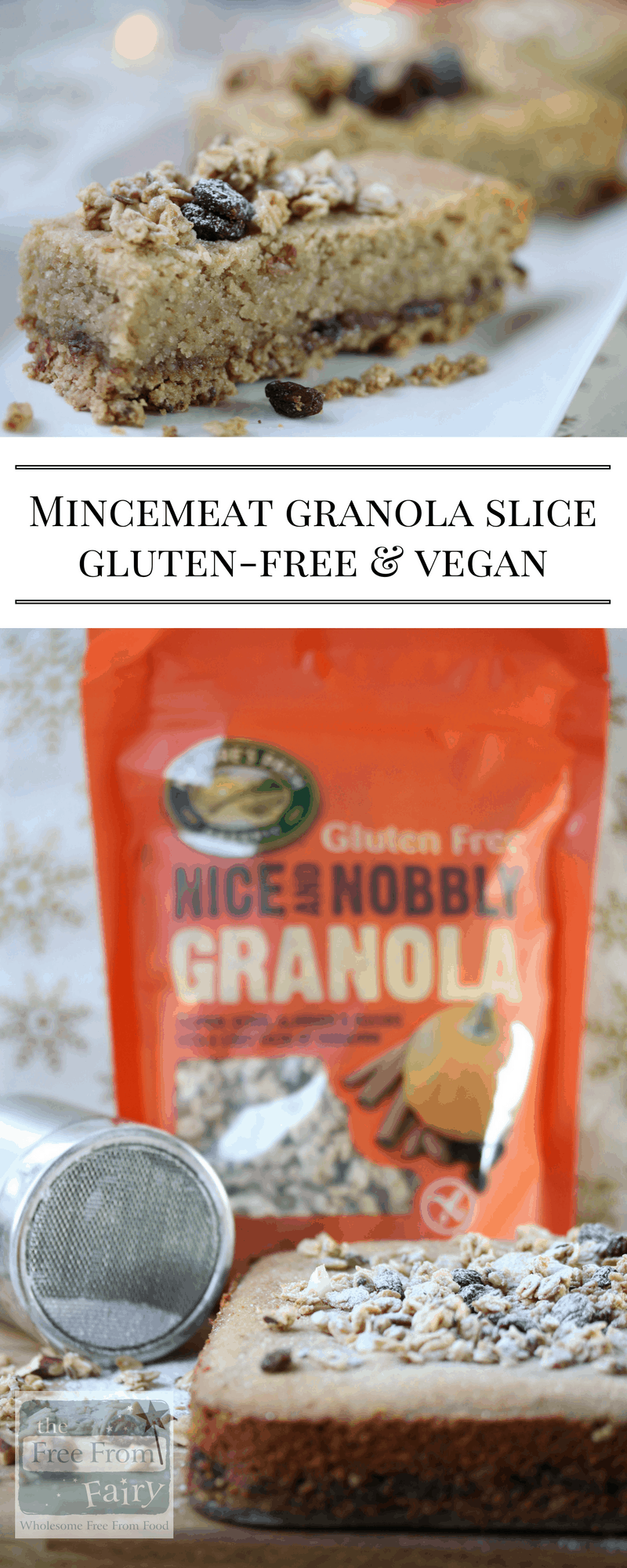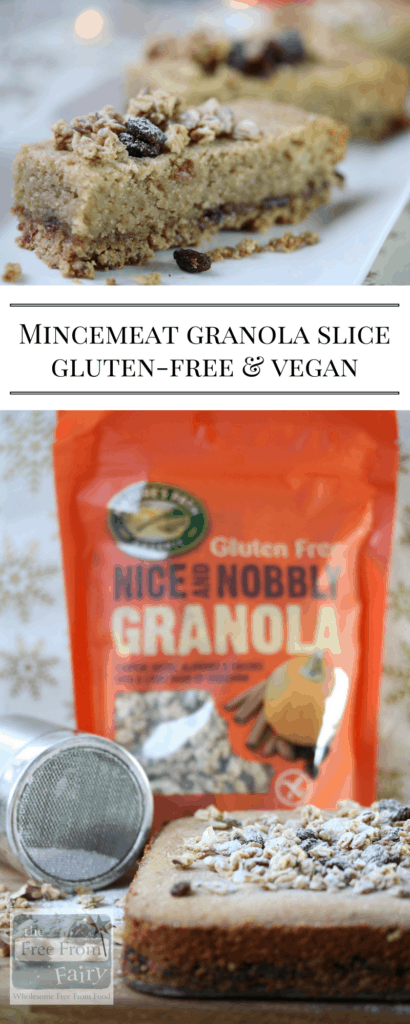 Gluten Free, Vegan Mincemeat Slice Recipe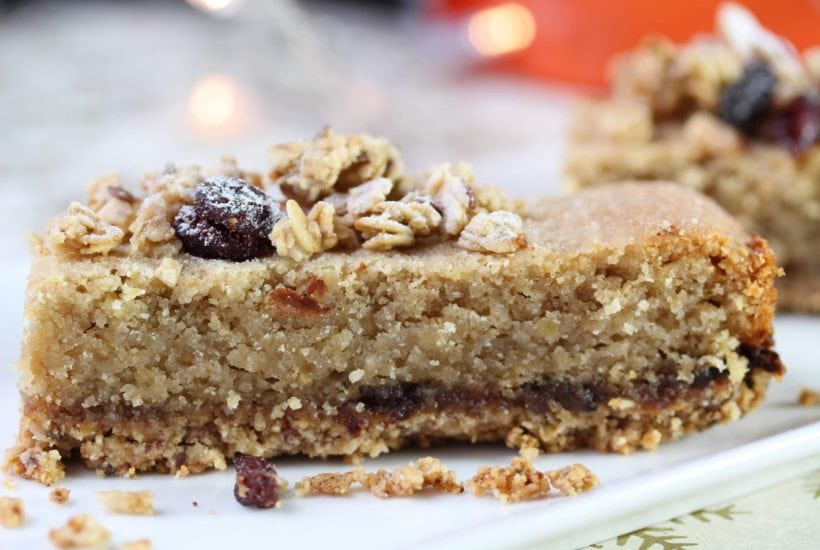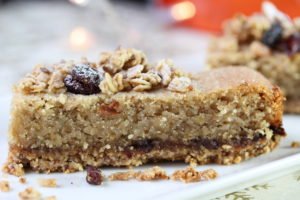 Mincemeat Granola Slice (Gluten-Free, Vegan)
Gluten-Free, Dairy-Free, Egg-Free, Vegan
Ingredients
FOR THE BASE:

200

g

Nature's Path Nice & Nobbly Granola

-

orange packet

50

g

virgin coconut oil melted

FOR THE CAKE:

160

g

virgin coconut oil

100

g

brown sugar or coconut sugar

4

'flax' eggs

-

4 tbsp ground flax seeds plus 12 tbsp water

125

g

Free From Fairy self-raising gluten-free flour

100

g

ground almonds

1

tsp

almond extract

FOR THE MINCEMEAT LAYER

5 – 6

tbsp

mincemeat

-

check gluten and dairy free if important

TO DECORATE

More Nature's Path Nice & Nobbly granola
Instructions
Firstly grease a 20cm square tin then make the 'flax eggs' by combining the ground flax and water, stirring and setting aside

Next make the base by adding the granola to a small food processor or handheld chopper and blitzing until a fine powder

Add the coconut oil and flour to the powdered granola and stir well to combine

Tip the base into the prepared tin, spread out evenly and firm down well. Place in the fridge while you prepare the cake

To make the cake beat the coconut oil with the sugar until paler and fluffy (best in a stand mixer or with a hand held electric whisk). Beating the coconut oil will soften it…you don't want to use melted oil

Add the flax eggs and beat well until smooth and combined

Finally add in the flour, ground almonds and almond extract and beat again to combine

Remove the base from the fridge and top with 5-6 tbsp mincemeat followed by the cake mixture. Smooth out the cake and bake at 180 degrees C/160 degrees fan/ gas mark 4 for 40 – 45 minutes until the cake is golden and set

Allow to cool completely before scattering with extra granola, sprinkling with icing sugar, cutting and serving
I was paid by Nature's Path to create this recipe. All opinions are my own.
I shared this with: