This vegan & gluten free mincemeat shortbread recipe is one of my favourites. It's perfect around Christmas when you might have a pot of mincemeat that needs using up. Crumbly and soft I can guarantee this won't last long…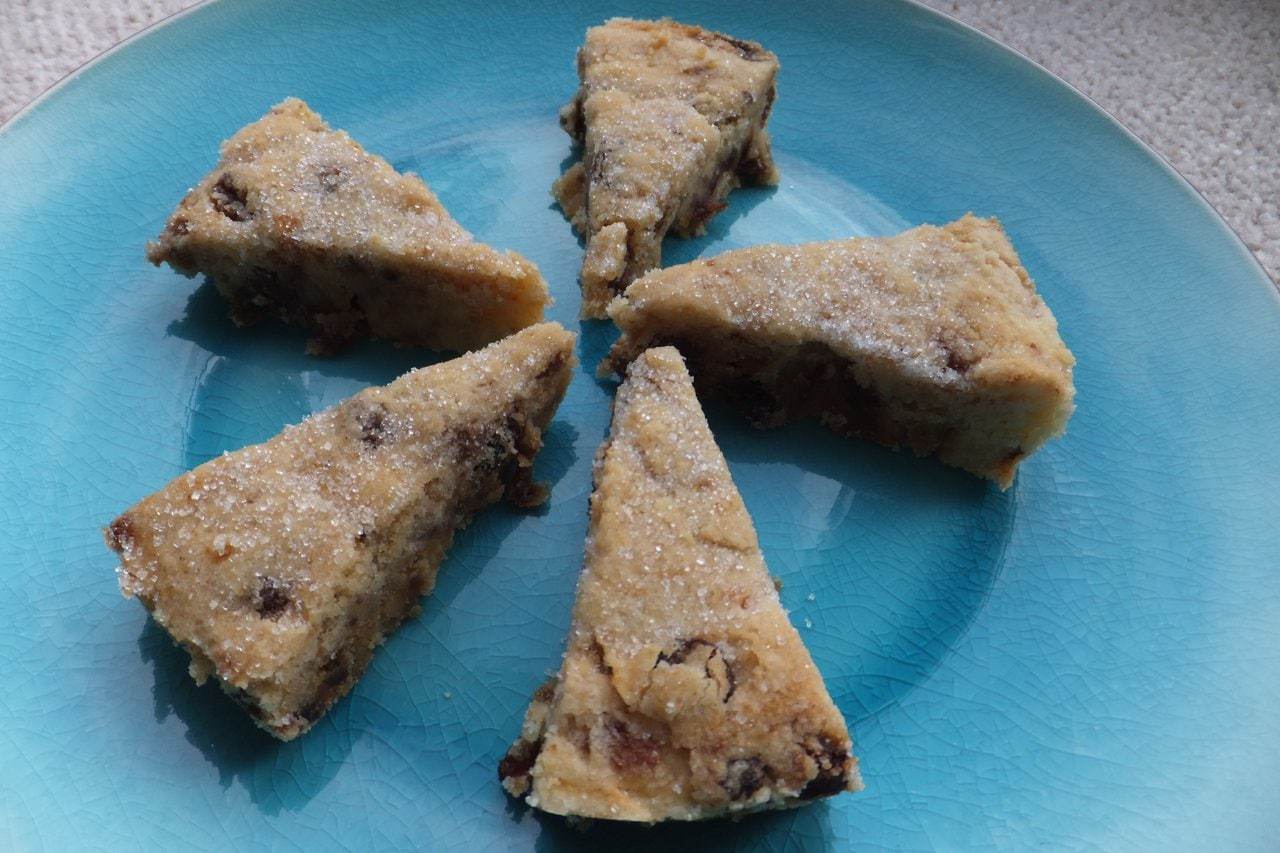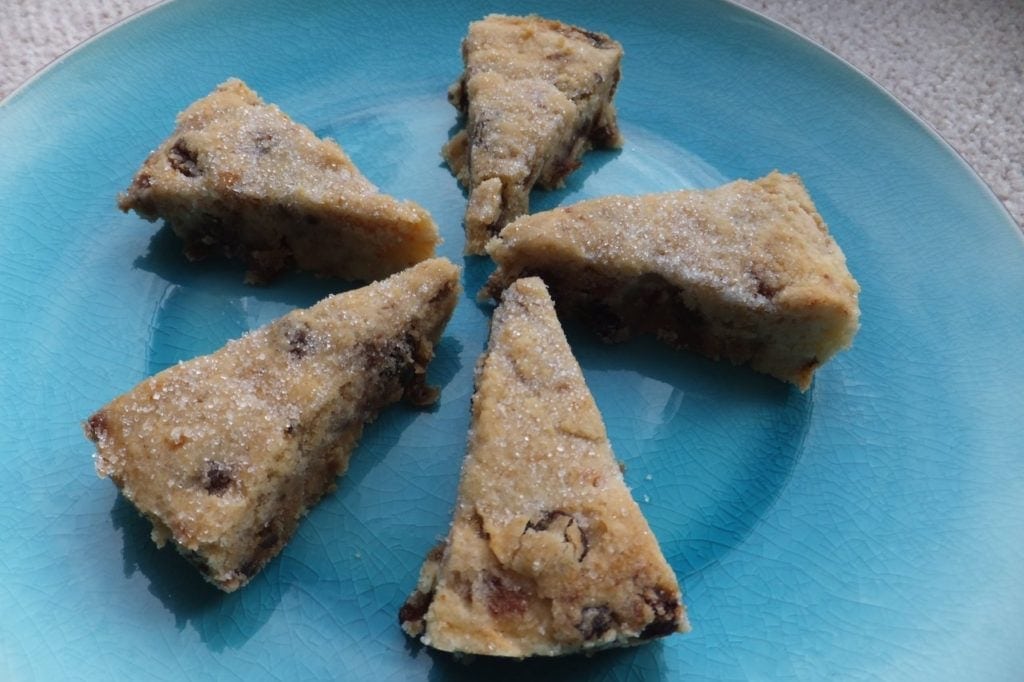 What is shortbread?
Shortbread is a wonderful and simple biscuit that is short and crumbly.
Traditionally it is made from wheat flour, butter and sugar.
My version is made with my wholegrain gluten free flour blend, margarine, coconut oil and sugar.
It is so simple because I'm almost certain you'll have all the ingredients in your cupboard already!
Especially at Christmas when there tends to be a jar of mincemeat that needs using up!
What is mincemeat?
Mincemeat is a traditional British filling for mince pies; something that are eaten at Christmas time.
The mincemeat is traditionally made from beef suet, dried fruit and spices.
I make my own mincemeat using coconut oil in place of suet because the latter almost always contains wheat flour and is not suitable for vegans or anyone who is dairy free.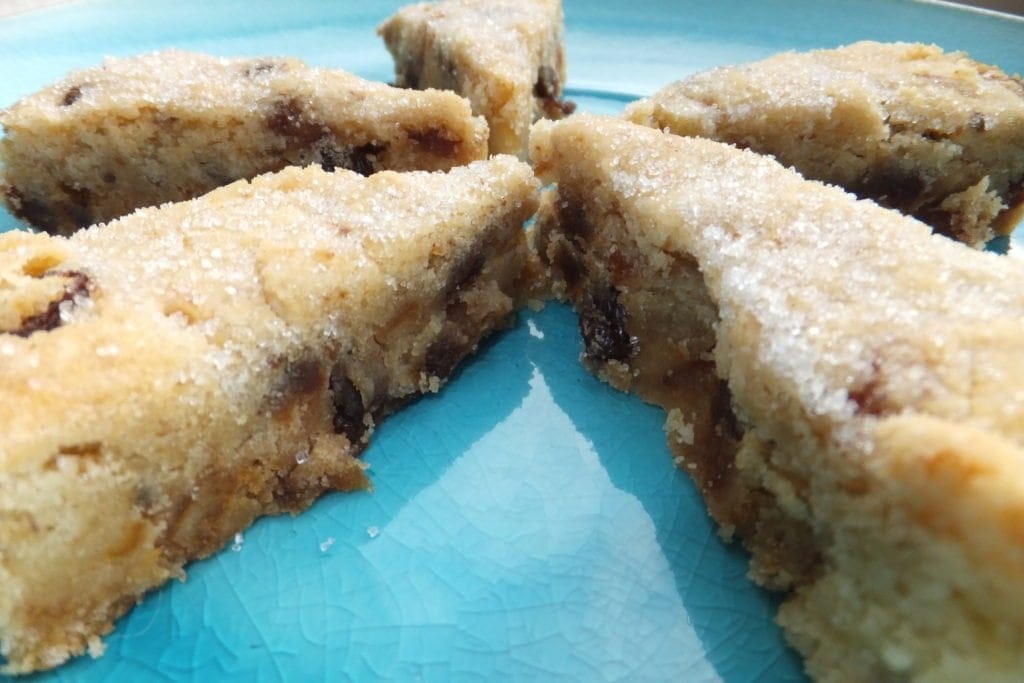 How do you make vegan gluten free mincemeat shortbread?
This is one of the easiest recipes you'll ever make!
You don't need any special equipment or skill.
Just a large bowl, spoon and tin and a way of melting the coconut oil. That's about it!
I melt the coconut oil in the microwave in a large heat-proof mixing bowl then add the margarine, dry ingredients and mincemeat until a soft dough is formed.
The great news is that you don't have to roll this dough out. Instead it is pressed directly into the tin you'll be using to bake it in. So it's super quick and easy!
Mincemeat recipes
If you'd like to make your own mincemeat, rather than buying it you will find my mincemeat recipes here:
Clementine & Cointeau Mincemeat
Low FODMAP (dried fruit free) Mincemeat
Other recipes that use mincemeat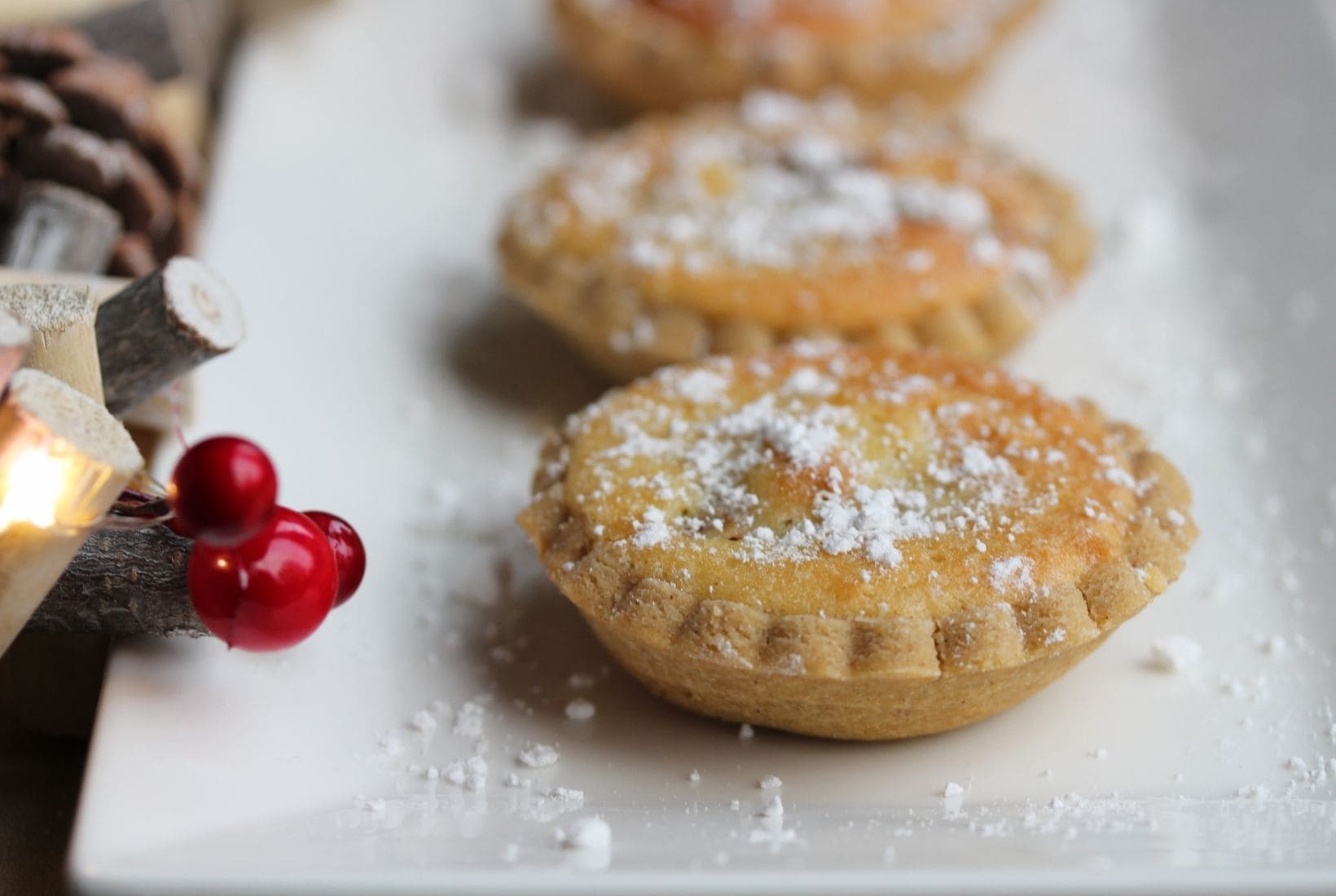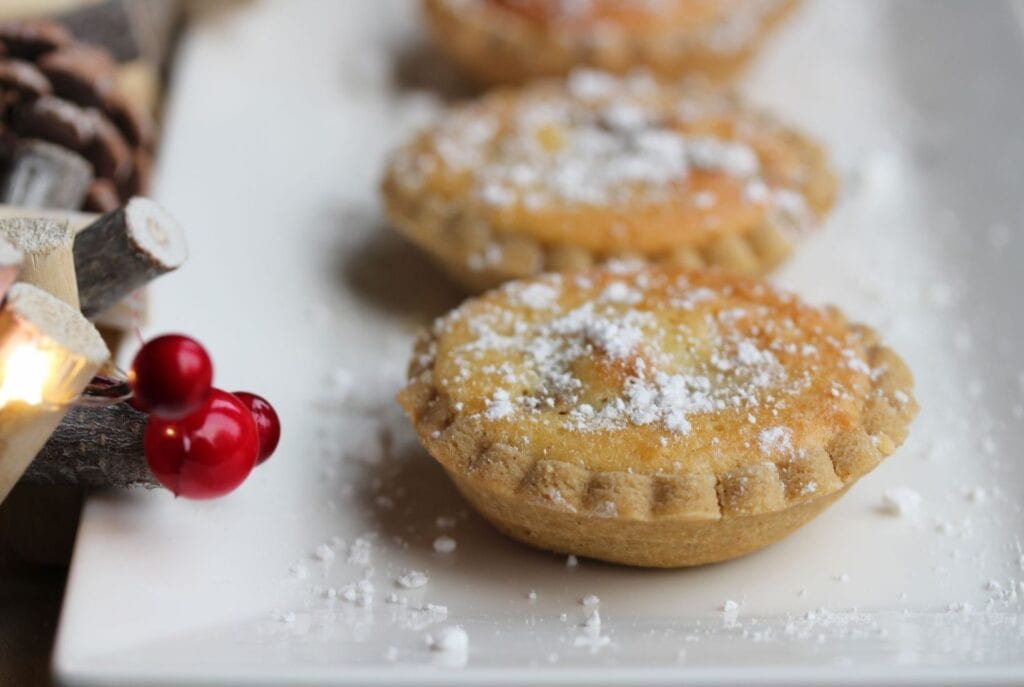 The vegan, gluten free mincemeat shortbread recipe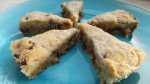 Mincemeat shortbread
Gluten-free, Dairy-free, Egg-free, Soya-free, Nut-free
Ingredients
2

oz

coconut oil

2

oz

dairy free margarine

2

oz

white sugar plus extra for sprinkling

7

oz

plain gluten-free flour

-

I use my own wholegrain flour blend

Half tsp vanilla paste

-

or a full tsp vanilla extract

4

tbsp

mincemeat

-

ideally my pear and amaretto one!
Instructions
Melt the coconut oil, then mix with the margarine and sugar until smooth

Add the flour, vanilla and mincemeat and stir well. The mixture will be quite soft at this point. Don't worry!

Place the dough into a greased round tin approx. 18cm in diameter and firm down well, smoothing it off on the top

Score the dough where you would like to cut it…making sure you do not go all the way through the dough. This will make it easier to cut when it is cooked

Bake in a pre-heated oven at 160 degrees (140 degree fan) for 35-40 minutes until firm to touch

Whilst still warm sprinkle with white sugar and leave to cool completely in the tin before cutting

If you can tolerate dairy then use 4oz butter with 6oz flour and 2oz sugar for a perfect shortbread!