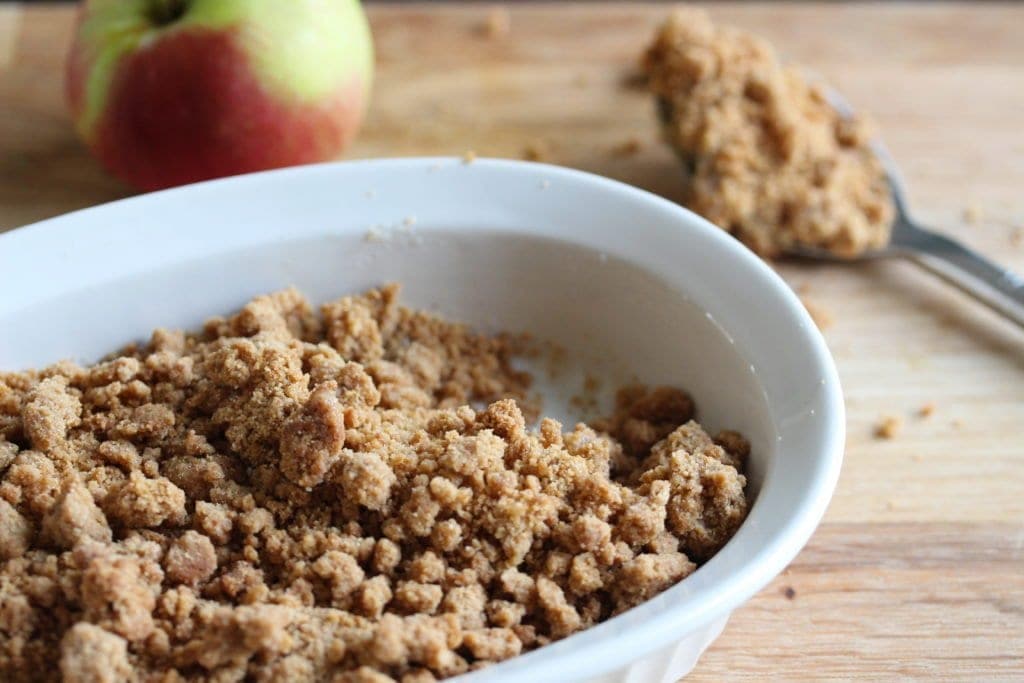 Crumble and Christmas…
It has to be done. A good crumble is a thing of glory and this recipe is something that my mum always used to make. So simple unyet delightfully satisfying, it's perfect at Christmas.
It's a fabulous way of using up any mincemeat that you might have lurking in the fridge now that the 'big' day is over.
The joy of this recipe is that it can be brought together in a matter of minutes and prepared well in advance.
If you are expecting people to drop in over the Christmas period it is a fantastic pudding to have on standby.
The crumble, cooked separately, is delightfully crisp. The apple mixture can be cooked ahead of time too.
I tend to cook lots of apples at once and then freeze them in pots; while the crumble topping, being cooked separately can also be frozen.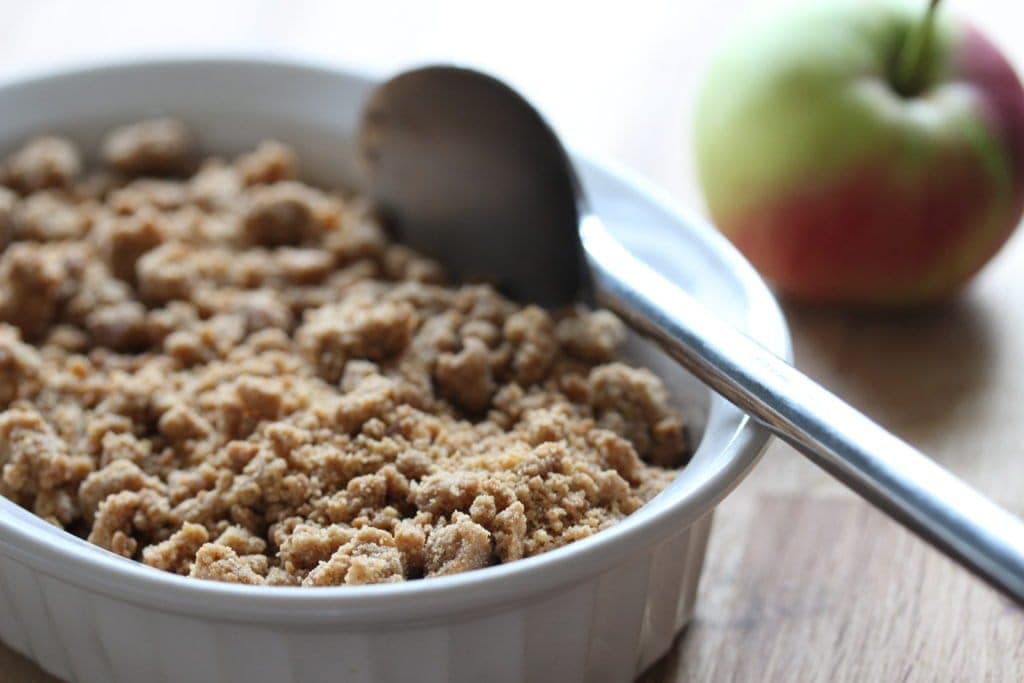 When you need a quick pudding all you have to do is defrost the fruit and crumble mixture and warm it through.
This really is so simple, but also really delicious.
I hope you enjoy it. Happy Boxing Day!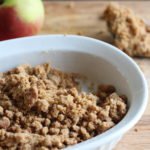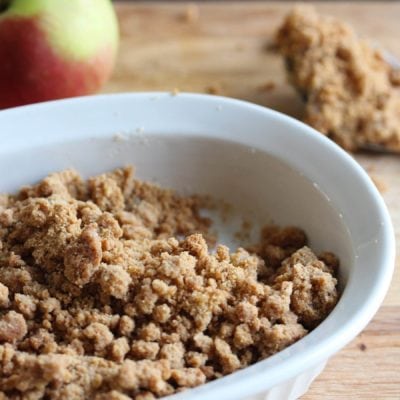 Christmas Crumble
Gluten-Free, Dairy-Free, Egg-Free, Soya-Free, Nut-Free
Ingredients
FOR THE CRUMBLE:

225

g

Gluten-Free Self Raising Flour

I use my Free From Fairy blend

115

g

Butter or dairy-free alternative

85

g

Coconut sugar

I use Coconut Merchant

FOR THE FILLING:

Approx. 450g cooking apples

peeled and cored

3

tbsp

mincemeat

or a handful of raisins, 1tsp mixed spice and sugar to taste
Method
Make the crumble by rubbing the butter into the flour until they resemble breadcrumbs.

Stir through the sugar, spread onto a lined baking tray and cook at 180 degrees C (160 degree fan) for 10 minutes

Remove from the oven, stir and replace for a further 5 minutes until golden and crisp

While the crumble is cooking peel, core and cut the apples into chunks and cook in a saucepan on a low heat with around 1 cup of water

Stir regularly and add more water if needed

Cook until the apple is smooth with no lumps then add the mincemeat and taste for sweetness. Add sugar if you think it's necessary

Finally, place the apple mixture into a deep dish (around 24cm diameter) and scatter over the crumble topping

Alternatively keep the crumble mixture in an airtight container for up to a week at room temperature (or freeze for a longer life) and the apple mixture in the fridge for up to a week (or freeze for a longer life)
Buy my wholegrain gluten-free flour blends by clicking on the picture below: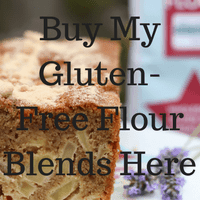 Pin the recipe so you don't loose it: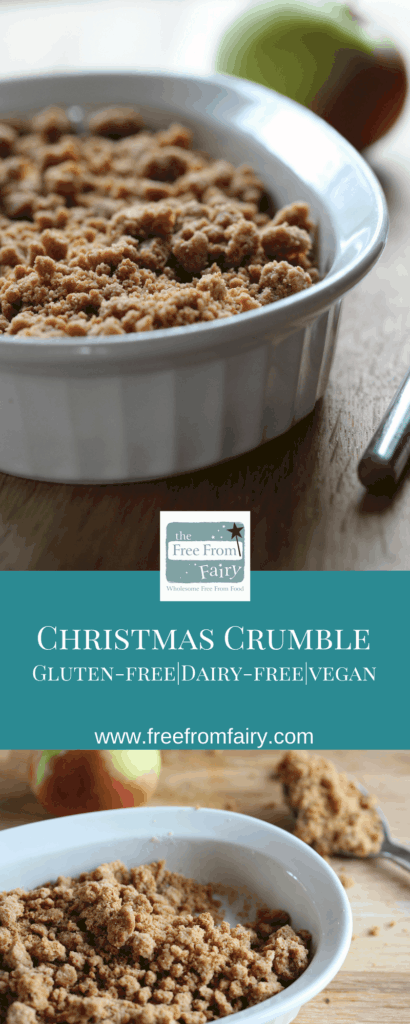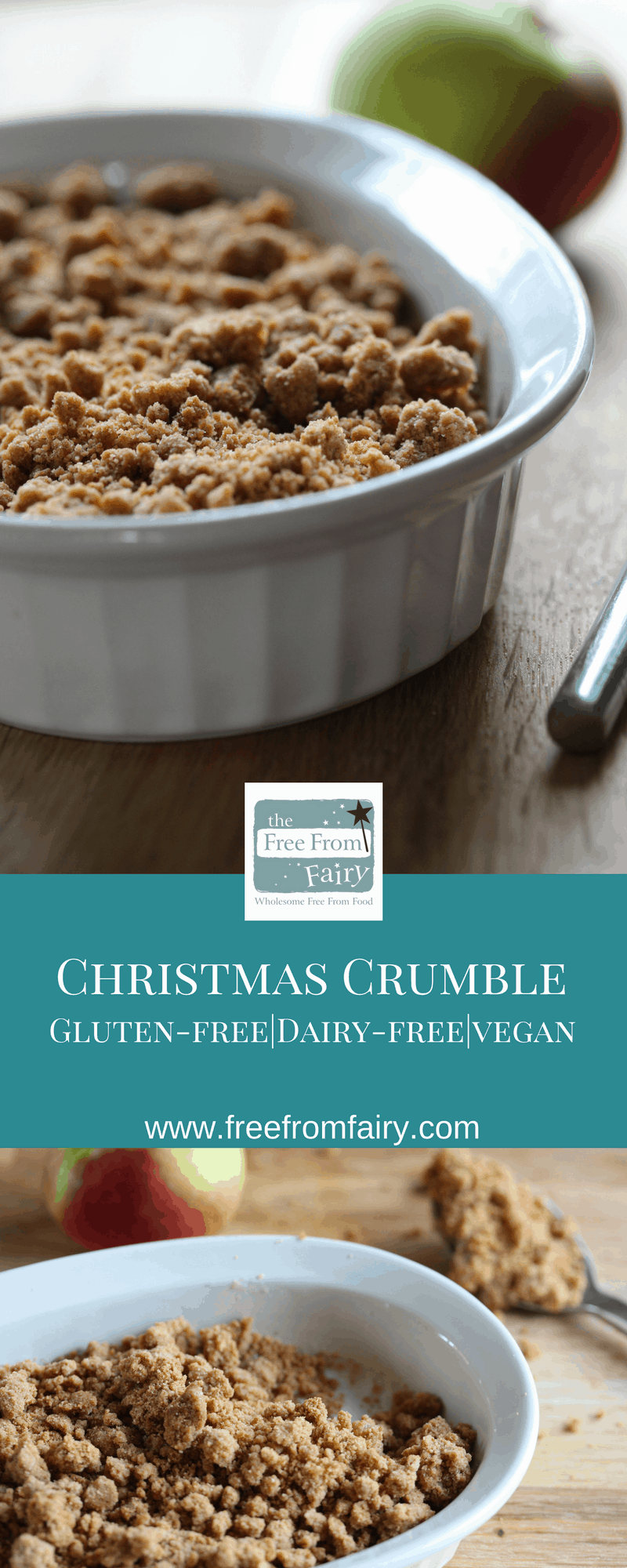 This is what some of my customers have said about the flour:
Delicious and nutritious free from flour.
---
I've use this flour to make the family pancakes which were delicious and have every intention to use it making pastry too...anyone who's gluten free will probably share my fear of making gluten free pastry but The Free From Fairy has also written an ebook on how to make pastry with her flour...It's on my to-do-list for 2017 to master the art of pastry once and for all!
We're all able to enjoy bread again...
---
After becoming gluten intolerant last year I lost my passion for baking as the gf flours I was using did not give good results at all. Having tried to persevere with various brands of shop bought gf bread (and cakes and biscuits!) for over a year I was fed up with the flavours and textures and increasingly concerned about all the strange sounding additives and high sugar content they contained. I had followed the free from fairy page on Facebook for a while and I finally decided to buy some flour. Today made the baguettes and the banana bread from the recipes on the free from fairy website. What a revelation! They are simply fantastic. It was so good to be able to eat a tasty healthy homemade bread with my homemade soup again, and as my husband liked the bread too we are not preparing two different meals which is a bonus. Thank you so much Vicki I will be buying much more of your flour and am looking forward to trying more of your recipes. You have reignited my passion for baking xx
Fantastic flour to work with...
---
Just started using your flour (plain and self raising). I'm not a confident cook but followed your Victoria sponge recipe exactly and it was fantastic. I'm not Coeliac but both of my children are and its great to have a wholegrain rice-free option in flour so I don't have to feel bad giving them cake! The flour is fantastic to work with.
Moistest Cake I've Ever Made!
---
Just made a ginger cake using your flour and it's the moistest cake I've ever made. Really impressed with your flour. My husband is the one that is a celiac and he's loving it x
---
I really like that your flour is wholegrain. I have never been very happy with using white gluten free flour, and I didn't feel good after eating it so I was delighted to find your flour
It's much better than your competitors.
I have tried loads of recipes with it. I love all your recipes and have tried lots of them. I recommend your flour to anyone interested in gluten free cookery.