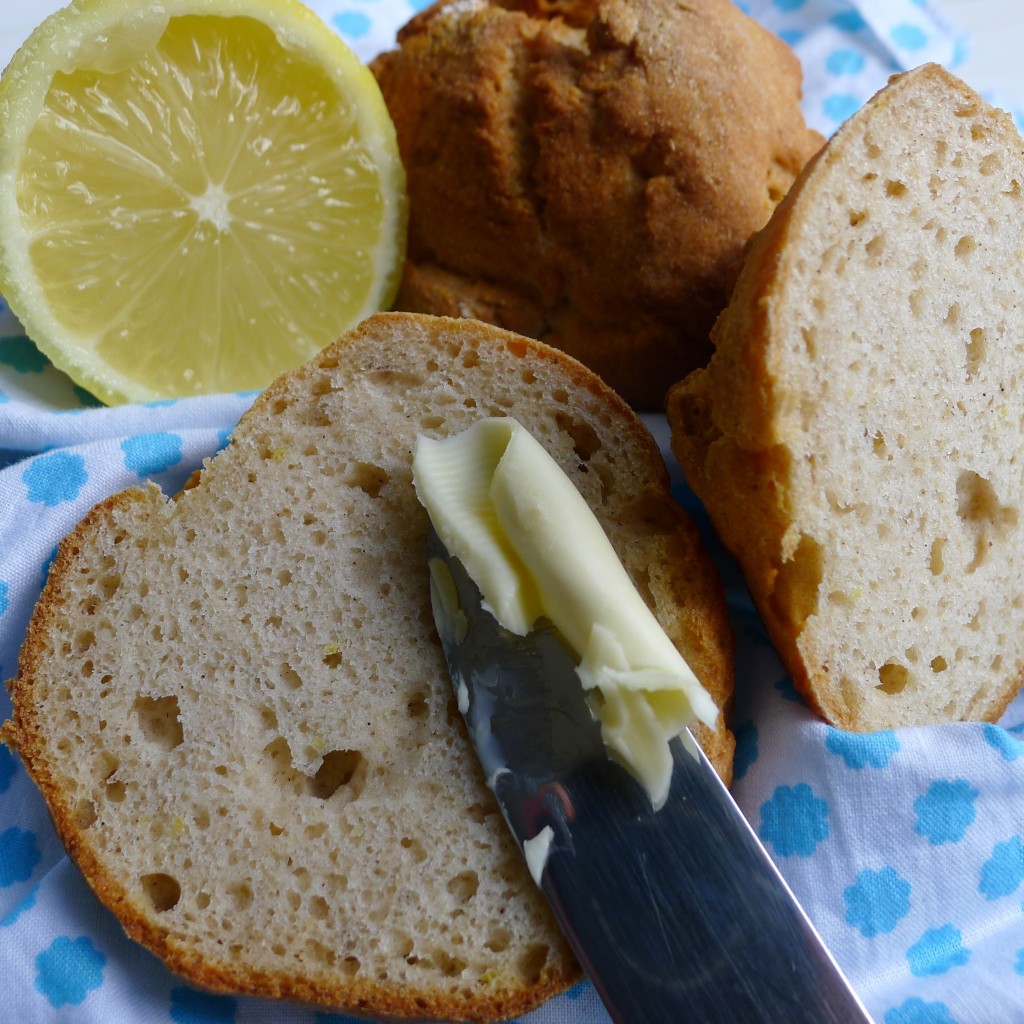 "My chest hurts and I feel poorly" says Pickle as he emerges from his room half an hour later than normal, hair askew with dark rings around his eyes…
So I am resigned to yet another day in front of tedious children's television, while I try to get on with the jobs that I have set myself for the day!
In addition to that, I am not bursting with energy having once again given up sugar and carbohydrates in an attempt to get to the bottom of my ongoing bloating, tiredness, sugar cravings and eczema that I have put down to candida. The only way to get rid of that is to starve the yeast that cause the problems, which means no carbohydrates or sugar.
For me, that is like a form of torture since I love sugar so much. But as they say, if you love something and desire it that much, it probably isn't doing you much good!
So yesterday I said goodbye to fruit, all carbohydrates and all forms of sugar and set about once again (yes, I have tried this before and not stuck to it!) to eliminate the problem. How does it make me feel right now? Pretty darn miserable!
Hey ho! I am hoping that in the long run it will make me feel much much better. Even after one day off said substances my tummy is way less bloated!
You may have read last week that I was experimenting with milk kefir. I had been hoping that it could be the answer to my problems…and would also cost considerably less than buying good quality probiotics such as Biokult, my current ones of choice.
However, rather than make me feel better it instantly re-ignited my worst symptoms so I have taken a reluctant step back from using it.
Whilst I was experimenting, however, I discovered how to raise bread using milk kefir, rather than yeast. I got all excited since I gave up eating yeast a while ago for the reasons outlined above. That means no bread for me unless it is yeast-free…and wheat-free!
I had high hopes that I might be able to tolerate kefir-raised bread…but sadly my tummy said no!
Many people find that kefir is very helpful in their diet, particularly if they suffer from IBS (irritable bowel syndrome) and even if they are lactose intolerant, since most, if not all of the lactose is used by the beneficial bacteria in the process of creating the kefir.
It is for that reason that I have decided to share my recipe for sweet lemon spiced buns. They are lightly sweetened with honey, rather than refined sugars which can compromise the immune system, and contain very few ingredients. You could, of course, add dried fruits and mixed peel and make hot cross buns for Easter! Equally these make the basis to any manner of rolls that take your fancy, sweet or savoury. In short they are bloody brilliant!!
The results are light and delicious! You will need a bit of patience though (much like with sourdough bread making that I have also experimented with and found didn't agree with me!) while you wait for the beneficial bacteria and yeasts to do their stuff. Apart from that these are incredibly simple.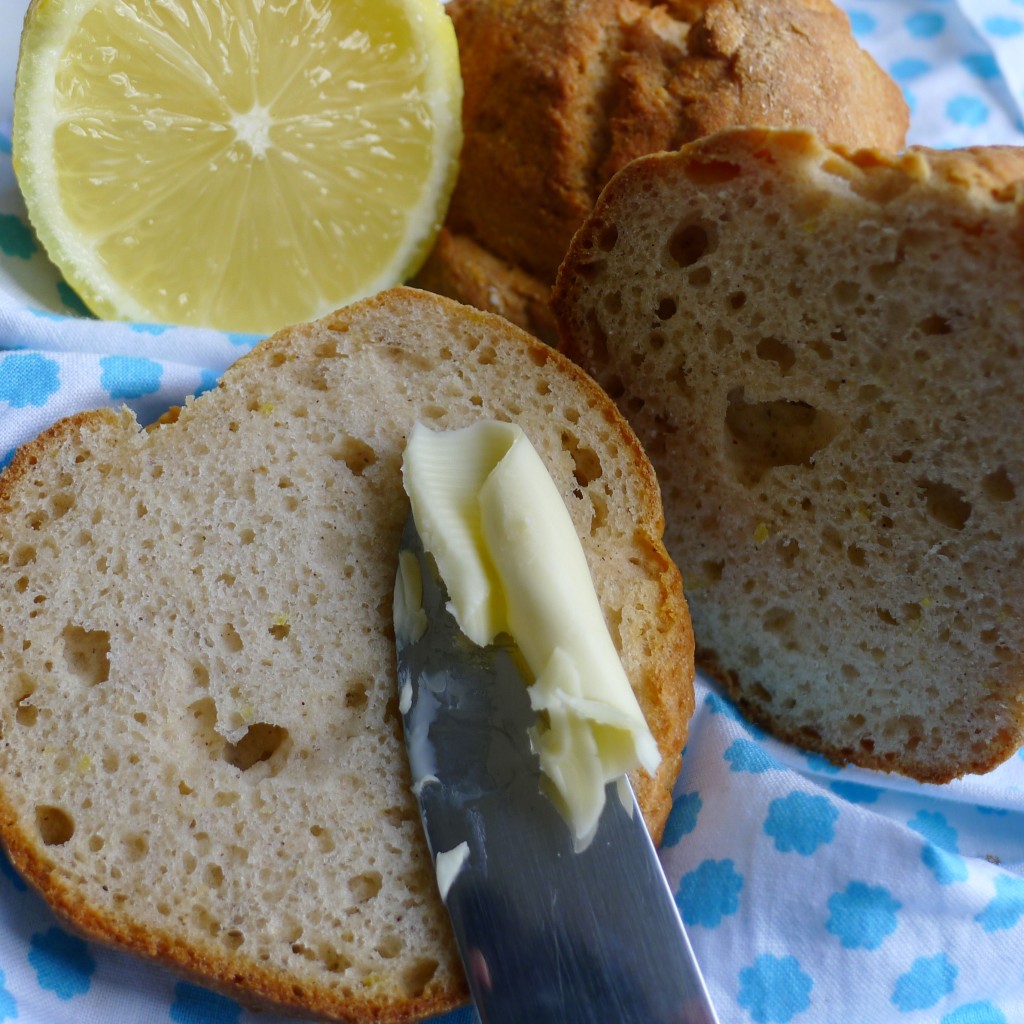 I used Doves Farm flour in this recipe because I didn't know if it would work. As you know, ordinarily I would use my own rice-free flour blend due to the arsenic present in rice. What it does mean, however, is that I can share this recipe with you right now rather than you waiting for my recipe book to come out! I hope you enjoy it!
To make milk kefir, and to find out more about it click here. You can buy kefir grains here, but I have not done so (because I was given mine) so I cannot recommend the site, I only tell you for information!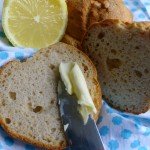 Sweet Lemon & Spice Kefir Buns
Gluten-free, Nut-free, Soya-free, Yeast-free (uses natural yeasts), Refined Sugar-free
Ingredients
150

g

plain gluten-free flour

1

tsp

xanthan gum

1/2 - 1

tsp

mixed spice

120

ml

milk kefir

or coconut milk kefir

2

tsp

runny honey

15

g

coconut oil

melted (30 seconds on high in a microwave will do)

1

tsp

baking powder

1

egg

beaten

1

tsp

vanilla extract

I use homemade

Zest 1 lemon
Method
Place the flour, xanthan gum and mixed spice in a bowl and add the milk kefir and honey. Stir well until a sticky dough forms.

Cover the bowl with a clean dish cloth and leave on the kitchen side for between 20-24 hours by which time the dough should have risen very slightly.

At this point, mix the baking powder into the beaten egg and mix well.

Add the egg mixture to the dough along with coconut oil (cooled slightly if very hot), vanilla and lemon zest.

Combine the dough with a wooden spoon (better still in a stand mixer - but I don't have one!) and beat well.

Remove a tablespoon of the very sticky dough and place it on a greased or lined baking tray. With floured fingers shape into a rough bun shape. Repeat with the remaining mixture. I made 6 small buns.

Place a damp clean tea-towel over the baking tray and place in a warm place. If you don't have a warm place, turn your oven on to its lowest setting along with a bowl of water and place the tray in there.

Leave to prove for an hour.

Bake the buns at 220 degrees, 200 degree for a fan oven, gas mark 8, for 10 minutes then reduce the temperature to 200 degrees, 180 degree for a fan oven, gas mark 6 and cook for a further 10 minutes or so until they sound hollow when you tap the bottom.
I shared this recipe with: