These gluten free Easter biscuits are simple to make with very few ingredients. They are made with coconut oil rather than butter and use rice syrup rather than sugar to sweeten them. If you're looking for an Easter biscuit with sugar then you'll find my recipe here.
This post contains Affiliate links. As an Amazon Associate I earn from qualifying purchases.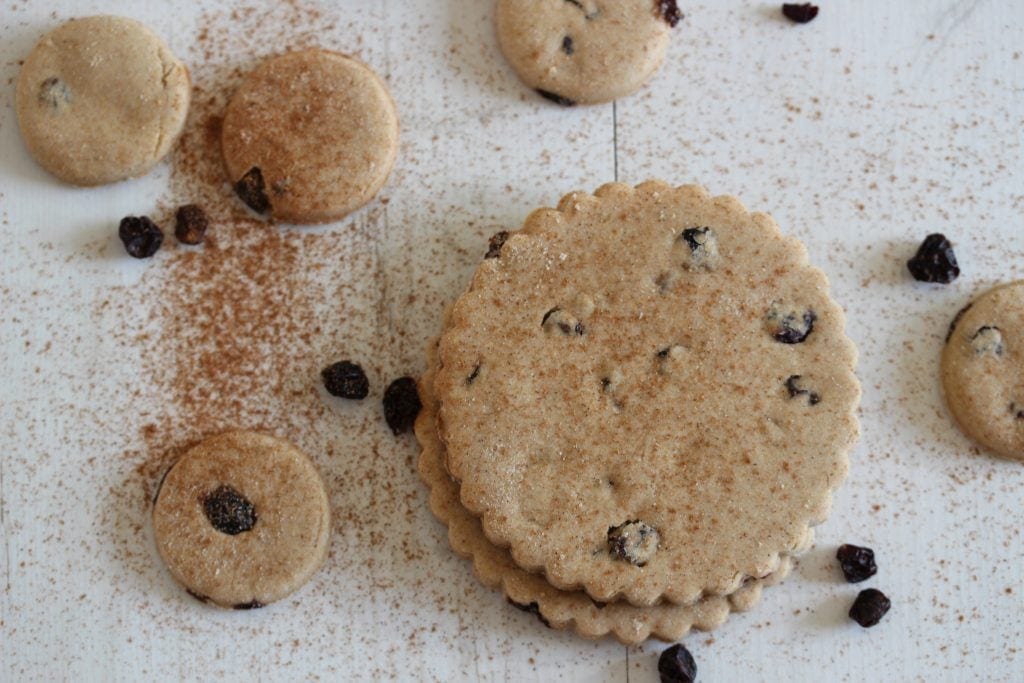 A few years ago I adapted a recipe for Easter biscuits to make it gluten and dairy free.
The result was a delicious biscuit but these days I tend to avoid using margarine and sugar so I went back to the drawing board.
I made these little beauties to sell and sample at the healthy living fair that I exhibited at at the weekend. They were perfect because they are not only gluten free but dairy free and egg free too so suitable for vegans as well.
A few people were quite rude about them…"I can eat gluten so why would I eat them?"
I felt like asking why they had tried them in the first place…
Another complained that they weren't sweet enough.
Well no…that's the whole point. They are not chock full of refined sugar…they are a healthier version of a classic biscuit for people who care about what they feed their body.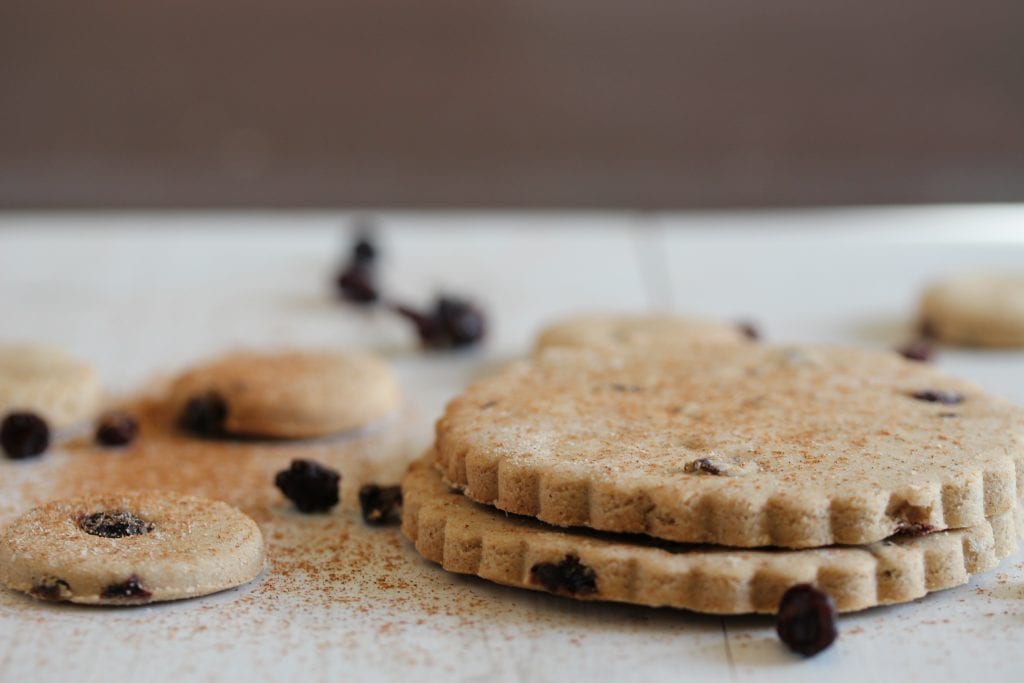 On the plus side, I had a lot of positive comments about them…and my whole family love them (even the coconut hating husband).
I use my wholegrain gluten free flour blend to make them. It is a multipurpose blend that can be used in all your baking and cooking. It's also a source of protein and fibre unlike other gluten free flour blends.
If you're not sure what a gluten free flour blend is or why understanding gluten free flour is important then check out this article. It may help you to understand why you don't always have success when baking with gluten free flours.
How do you make these healthier gluten free Easter biscuits?
It's very easy. A batch can be whipped up in less than 30 minutes.
I use doTerra wild orange essential oil and cassia oil in my Easter biscuits. This gives them an incredible flavour and is the traditional flavour in Easter biscuits.
If you don't want to buy these oils then you can use mixed spice and orange zest instead.
doTerra essential oils are the purest oils you can find. They are sourced responsibly from the country that the plant originates from. This is important, therapeutically, because the plant produces the oil (comprised of many different compounds) in response to natural environmental conditions.
doTerra oils can therefore be used to help us physically and mentally. For example, since using a doTerra blend called OnGuard I have not been ill and the children have had very few illnesses. It is an immune boosting blend that is incredibly effective.
Find out more about the benefits of orange oil and cassia oil. But please don't use any brand of essential oils if you're cooking with them. I only recommend doTerra oils because I have researched them and know they are pure.
The recipe is made simply by beating the coconut oil with the syrup then adding the dry ingredients to form a dough.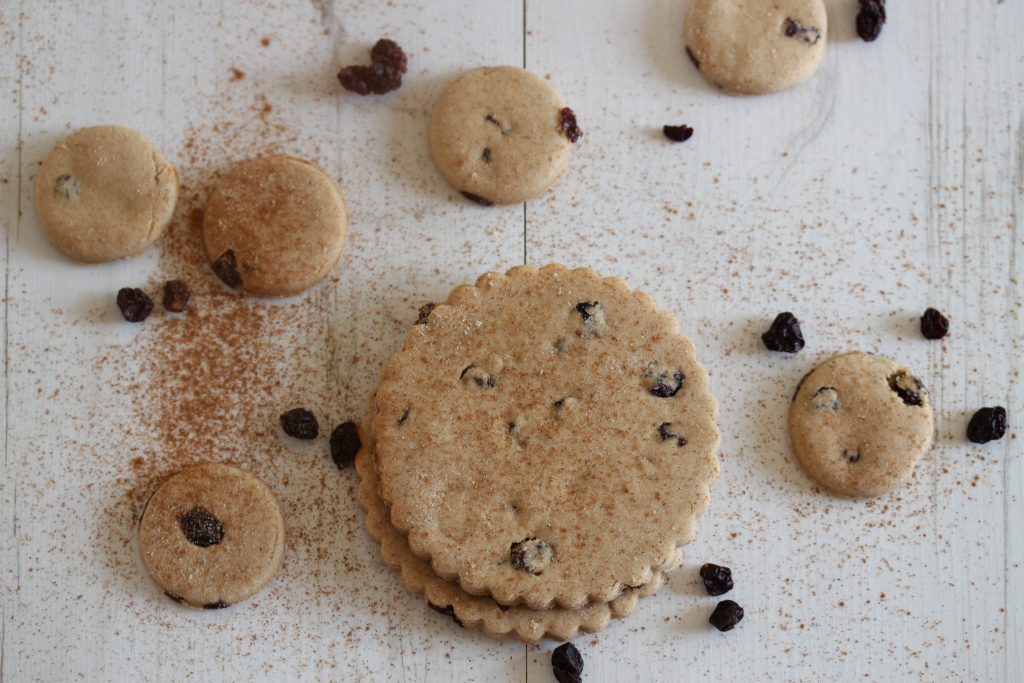 What equipment do you need?
You don't need very much to make these biscuits.
I use my Sage mixer to make the dough. Its unique scraper beater means that you don't have to keep scraping down the sides of the bowl. It's also very simple to use.
If you don't have a mixer you can use an electric whisk, or your arm if you're feeling strong. In both these cases you'll need a mixing bowl.
Finally you'll need some good quality baking trays and some cookie cutters.
So what are you waiting for?
Order some of my plain flour and get baking!
And if you love this recipe then sign up for my free recipe book. It includes recipes for gluten free pastry, bread, pizza, Yorkshire puddings, Victoria sponge, scones, pancakes and gingerbread…
Plus you'll get free recipes in your inbox once a week to inspire you to cook.
Pin the recipe so you don't lose it: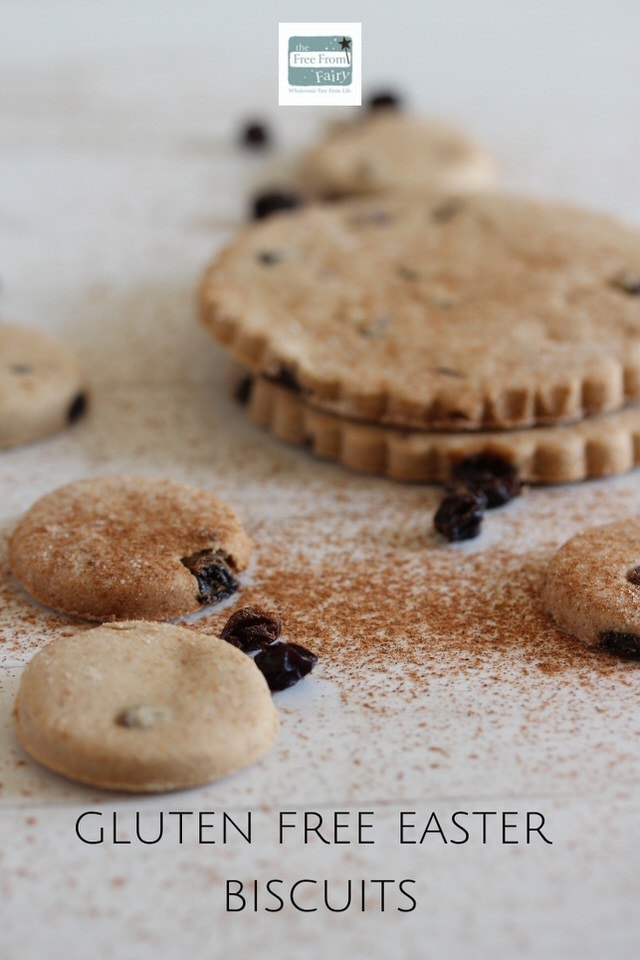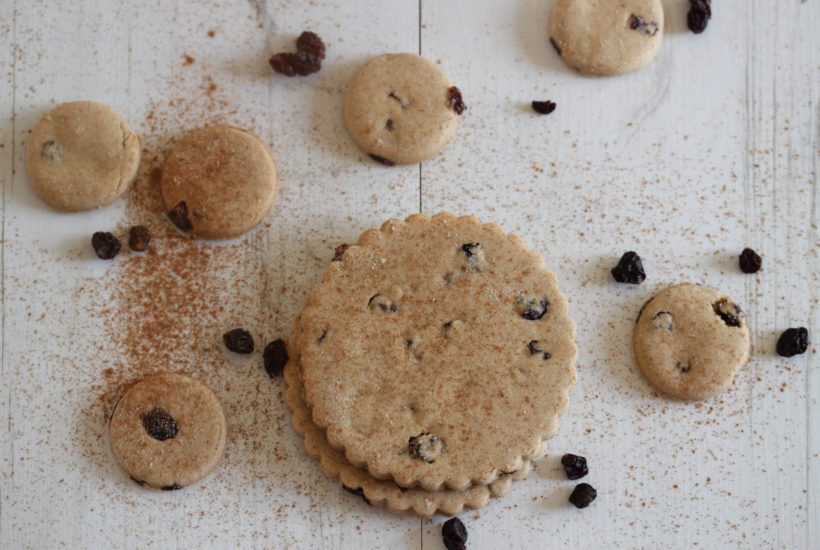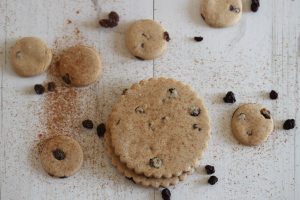 Gluten Free Easter Biscuits (Vegan, Refined Sugar-Free)
Gluten-free, Dairy-free, Egg-free, Nut-free, Soya-free, Refined sugar-free
Ingredients
100

g

coconut oil -

softened not melted

3

tbsp

rice syrup -

or for a sweeter version use maple syrup or honey

1

drop

doTerra cassia oil

-

or 1 tsp mixed spice

3

drops

doTerra wild orange oil

-

or the zest of an orange

50

g

currants
Instructions
Beat the syrup and oil together until light and fluffy

Add the oils (or zest and spice) and beat again to combine

Add the flour and if needed a splash of water to bring the mixture together into a dough

Knead the currants into the mixture on a clean, floured work surface then roll out to around 2-3 mm thick and use a cutter to cut your desired size and shape of biscuit

Place the biscuits onto lined baking trays - no need to space them out as they do not grow in size

Gather the scraps back into a ball and repeat until all the mixture is used up

Bake in a pre-heated oven at 190 degrees/170 degree fan/gas mark 5 for around 10 minutes or until slightly coloured

Leave to cool on the baking trays and store in an airtight container for up to a week, or freeze for a longer shelf life
Notes
Nutrition data for guidance only.
Nutrition (Approx)
Calories:
100
kcal
|
Carbohydrates:
12
g
|
Protein:
1
g
|
Fat:
5
g
|
Saturated Fat:
4
g
|
Sodium:
4
mg
|
Potassium:
36
mg
|
Sugar:
3
g
|
Vitamin C:
0.1
mg
|
Calcium:
6
mg
|
Iron:
0.3
mg