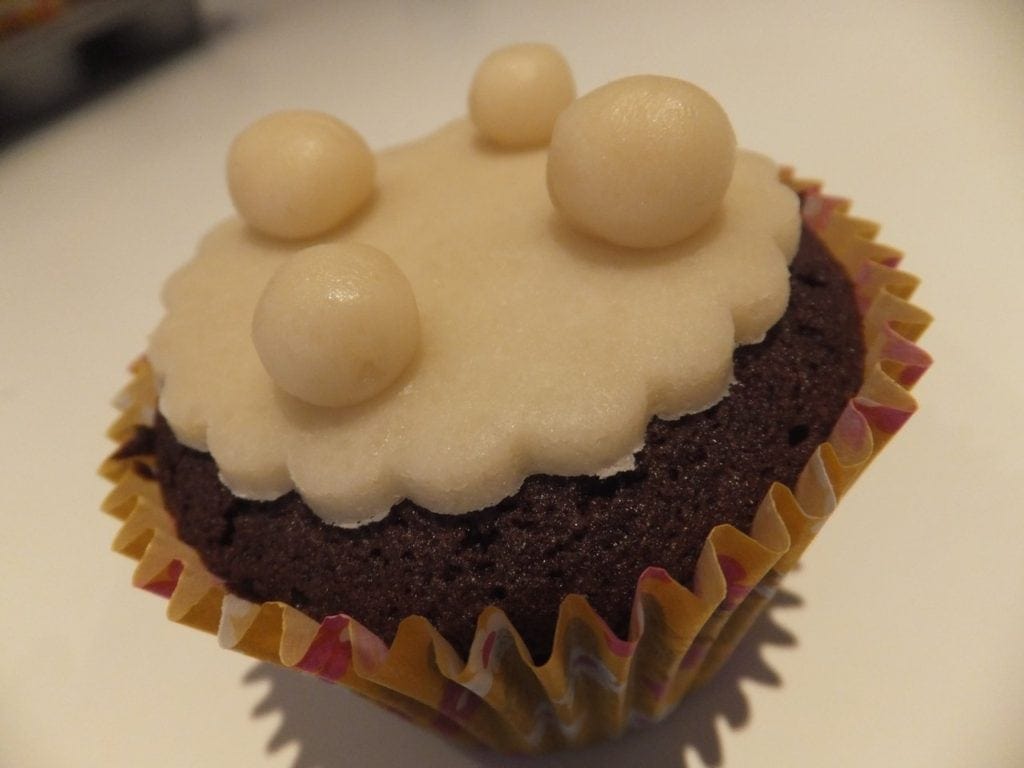 I thought I would experiment with a new type of simnel cake since my kids don't like fruit cake.  So here it is, my chocolate 'simnel' cupcakes…especially appealing for children of all ages!  Happy Easter.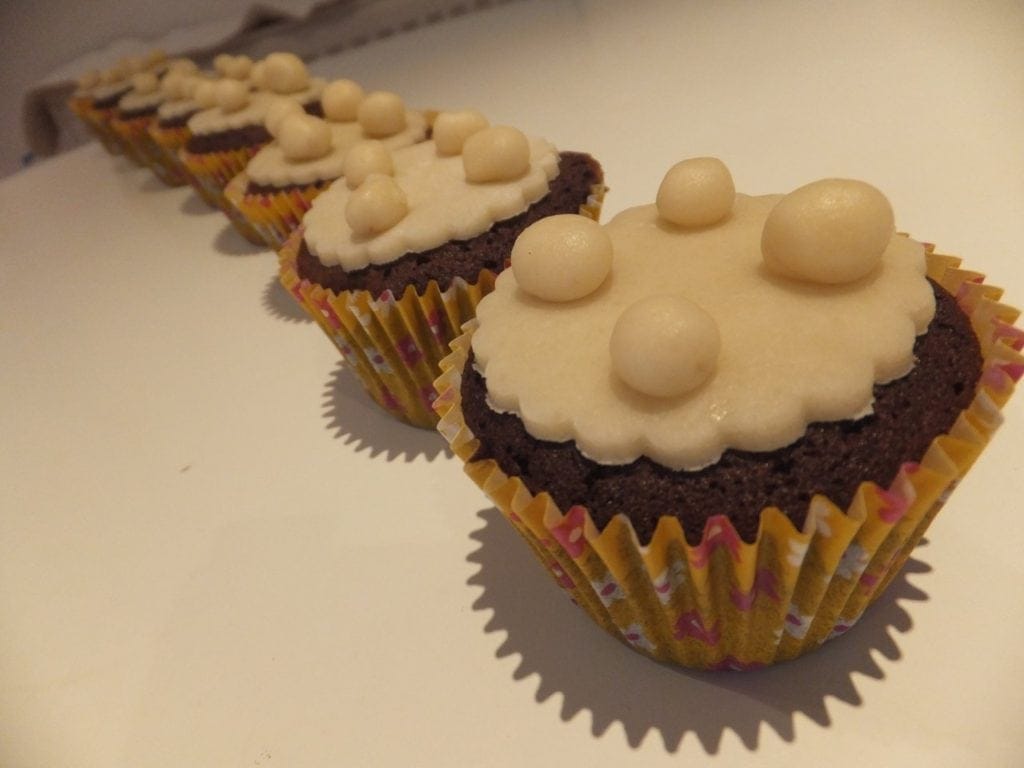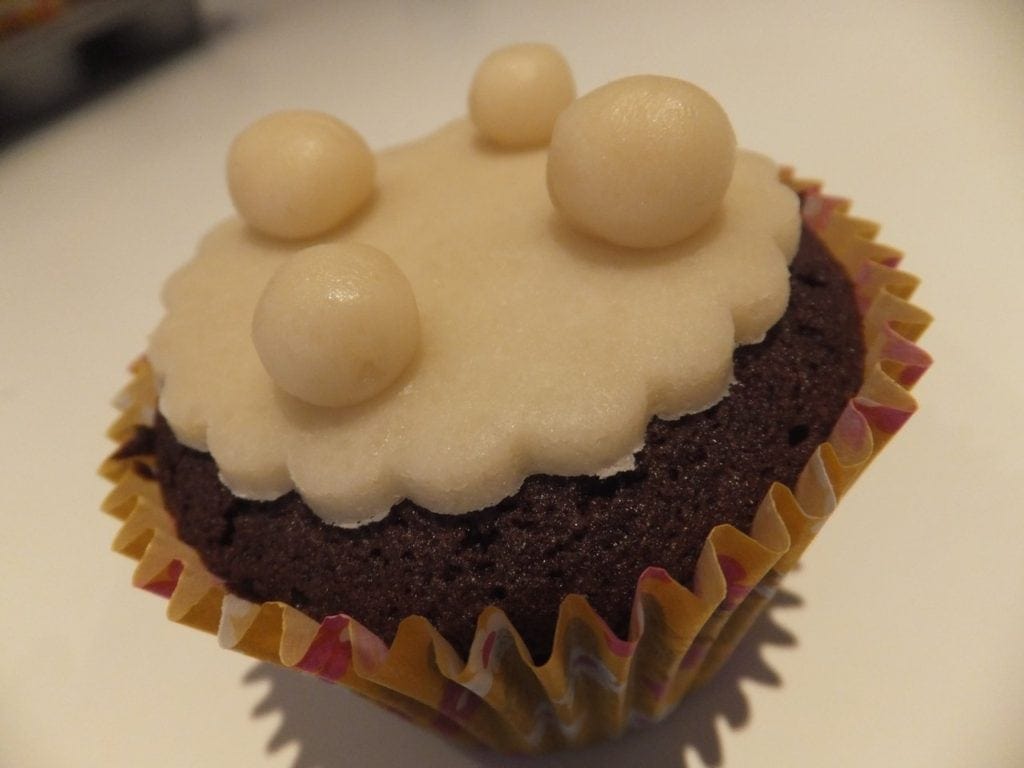 Gluten-free, Dairy-Free,Nut-free, Soya-free, Low FODMAP
Ingredients
Ingredients
6oz butter or dairy-free spread
6oz soft brown sugar
4oz self-raising gluten-free flour (I use my blend)
2oz cocoa
2 large eggs or 3 medium eggs
Half tsp gluten-free baking powder
1tsp almond extract
Approx. ¾ packet of marzipan (check ingredients - I used Tesco own)
Method
Pre-heat oven to 180 degrees and line a muffin tray with paper muffin cases
Cream the sugar and butter together until light in colour and fluffy
Add the eggs and continue to beat for a further minute
Add the remaining ingredients except the marzipan and beat until everything is combined
Place a spoonful of mixture into each paper case
Take a small piece of marzipan and flatten it with your thumb and finger to get a rough disk the size of the muffin case
Repeat the process 12 times placing a disk of marzipan in each muffin case
Place a further spoonful of mixture on top of each disk of marzipan and gently smooth the mixture out
Cook in the pre-heated oven for 20-25 minutes until the tops spring back when pressed.
Leave to cool, then decorate with marzipan. I rolled my marzipan out then used a cutter slightly smaller than the cakes to cut out a disk that I placed on top of each cake. My daughter then rolled out the marzipan balls to go on top! If you have some apricot jam knocking around then it will help to stick the marzipan to the cake and the balls to the marzipan. I didn't have any so just pushed them gently down..! They seem to be staying on!