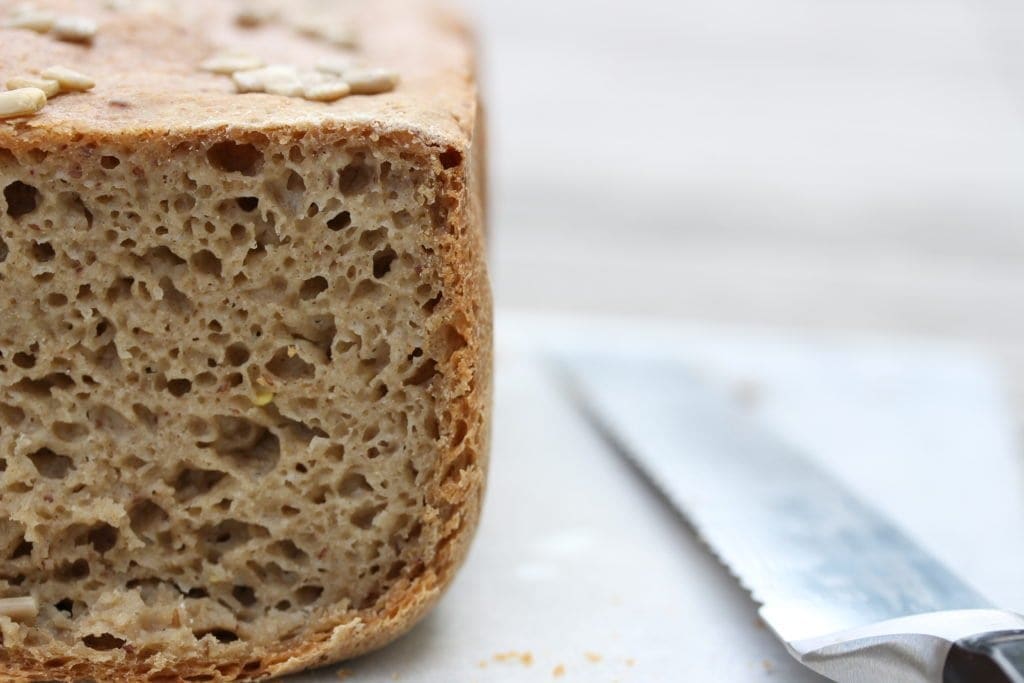 I get asked all the time for bread recipes that use a bread maker and as I will be launching a giveaway on 1st August for a Zero Gluten Baker I thought I would finally share a recipe.
This recipe is almost the same as the one on the packets of my plain flour blend where I use it to make a garlic and herb tear and share bread.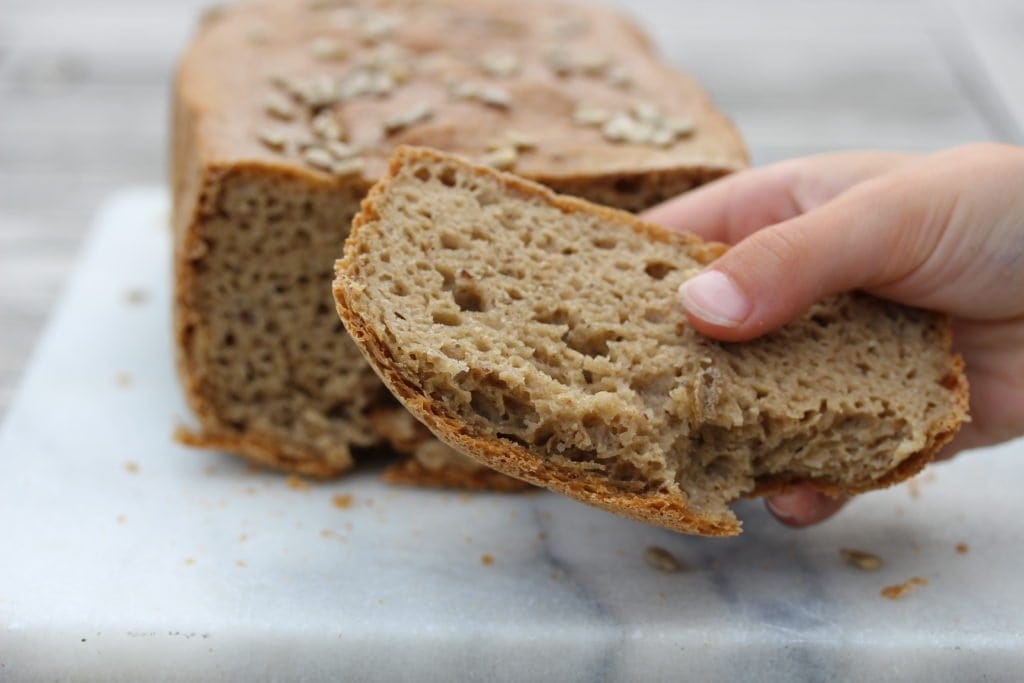 Shop bought bread is full of all kinds of strange ingredients and often includes eggs.
I am trying to move away from adding eggs to bread (it seems rather odd if nothing else). Instead I rely on my quality flour blends plus natural bread ingredients.
The only 'odd' ingredient I do add is psyllium husk powder which acts as a gluten replacer.
If you don't have any psyllium husk powder then you can replace that with xanthan gum.
I prefer to use psyllium husk powder, ground flax seeds and chia seeds as my gluten substitutes because they are just seeds ground up and are therefore more natural.
If you're interested in getting some psyllium then visit my Vicki Recommends page where you'll find the make that I use.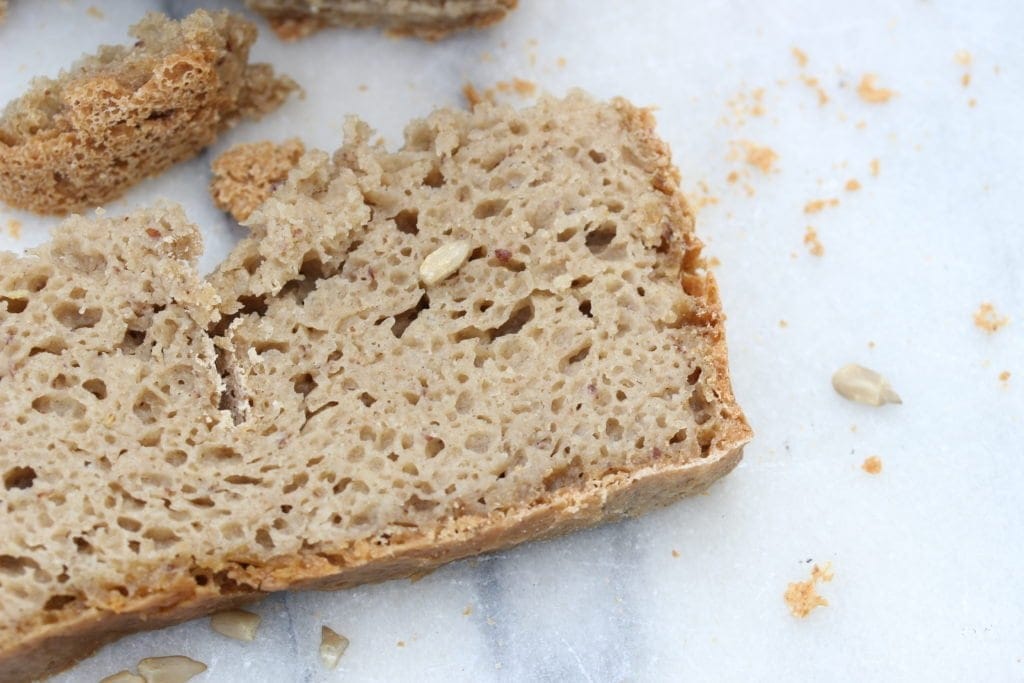 Being homemade don't expect a long shelf life for this bread.
If you don't eat it on the day or day after you bake it, it will be dry; perfect for toast or bread crumbs but not so good for sandwiches.
I personally prefer the fact that my bread goes dry. It is simply unnatural for shop bought bread to last so long and the reason it does is because of all the preservatives and gums that are added.
Think about the French. You wouldn't catch them keeping bread for more than one day!
If you do want the bread to last longer then slice it and freeze it. All you need to do when you want it is heat it through in the microwave until warm and it will be just like it was from the oven.

Rating 4.8 from 5 reviews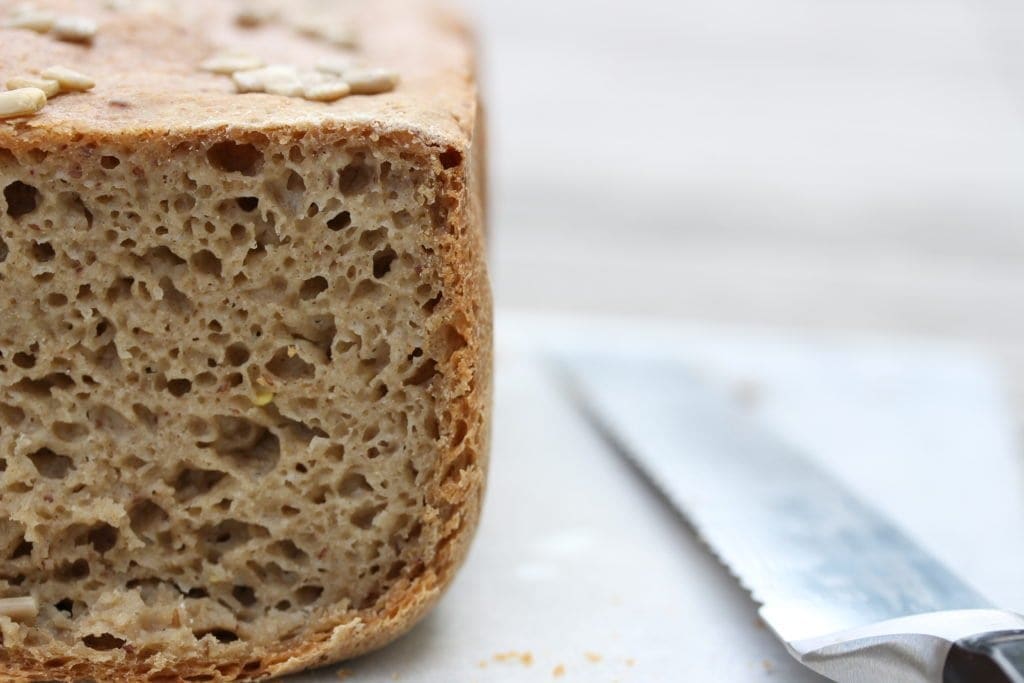 Gluten-free, Dairy-free, Egg-free, Nut-free, Soya-free, Vegan
Ingredients
400ml tepid bottled or filtered water
2 tbsp olive oil, plus extra for drizzling if desired
450g Free From Fairy plain gluten-free flour blend
2¼ tsp Allinson Easy Bake yeast
1½ tsp psyllium husk powder (or xanthan gum)
1 tsp sea or rock salt
1 tbsp ground flax or chia seeds
Method
Place the ingredients into the bread maker pan in the order listed
Put the pan into the bread maker and switch on. If you have a gluten-free setting use that or choose a program that only has one rise before baking (usually the 'quick' bread program)
Once the bread has risen drizzle with a little oil before the baking cycle starts, if desired. You could also scatter with seeds at this stage.
When the bread has baked remove the pan from the machine and leave to cool for five minutes before turning out onto on a wire rack
Leave to cool completely before cutting
You can also enter my latest giveaway to win 6 months supply of my flour (plus exclusive recipes) worth more than £66 by clicking here.
I've shared this with:
Pin the recipe so you don't lose it…