This very popular recipe for gluten free white rolls has been on my website for a long time. I based the recipe on one found in The Gluten Free Cookbook but with tweaks to make it gluten free, dairy free and refined sugar free.
This post contains Affiliate links. As an Amazon Associate I earn from qualifying purchases.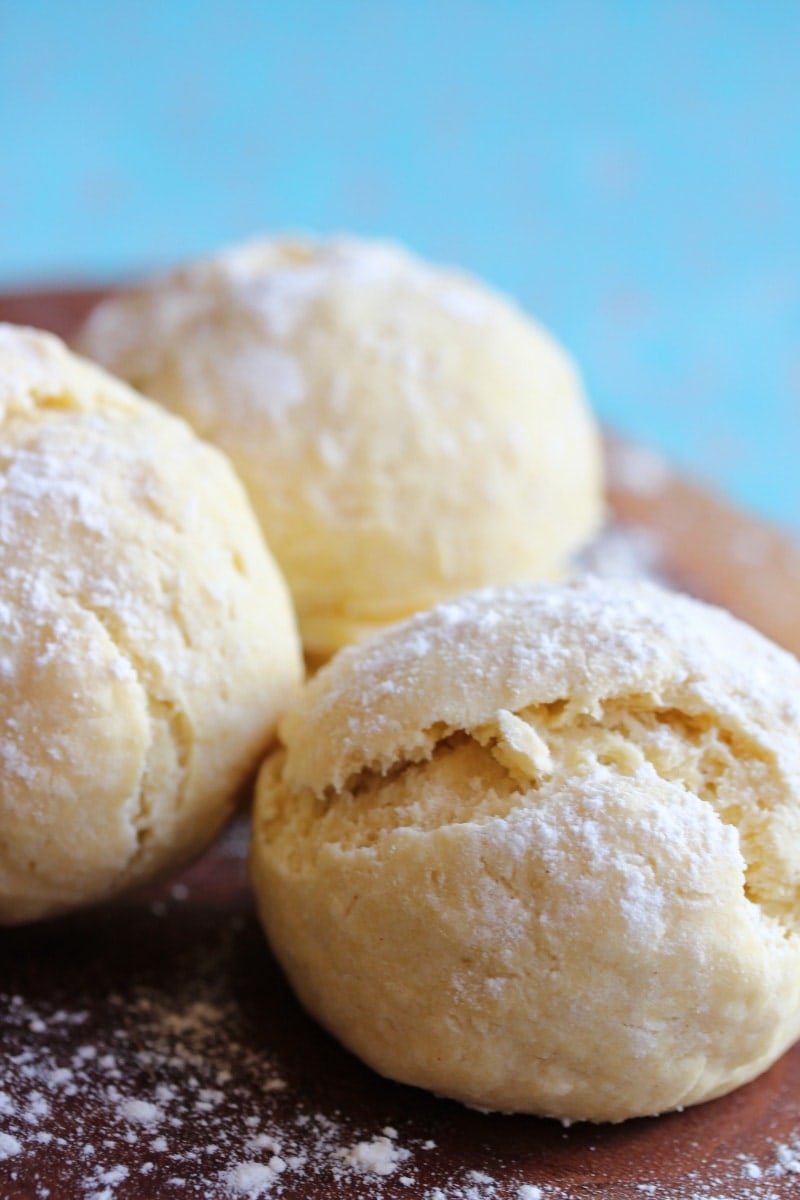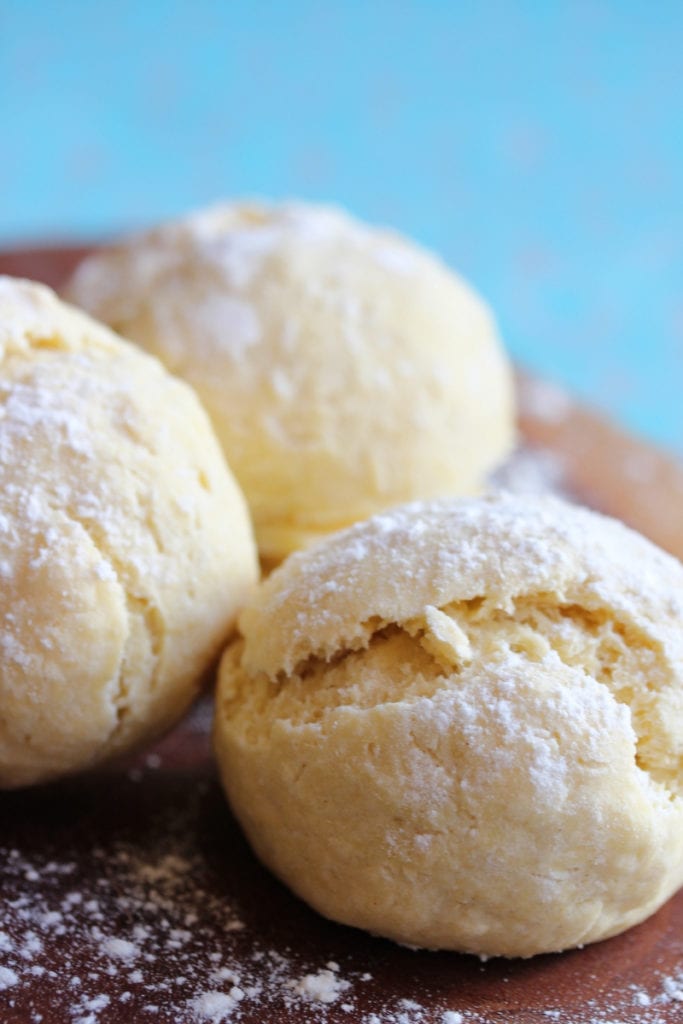 Last week I had four children to feed. Each of my children had a friend to play after school and the house was filled with peels of girly laughter and muddy boys!
I had decided to make bean burgers for tea using my tried and tested recipe and we had bought some gluten free rolls to have them in.
However, when I looked at the rolls, they looked rather large for small children and I knew there would be waste (I hate waste!).
As the kids were playing so beautifully, I picked up a cookbook and decided to try a recipe for gluten free white rolls.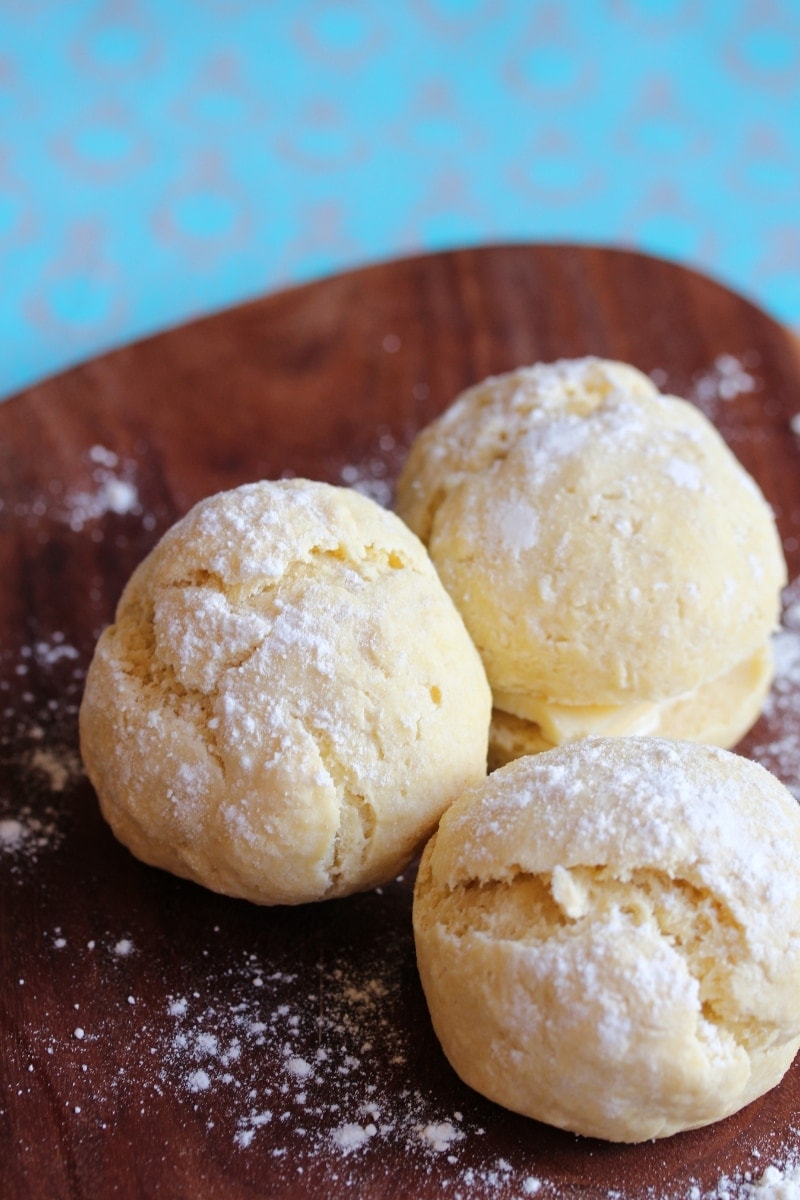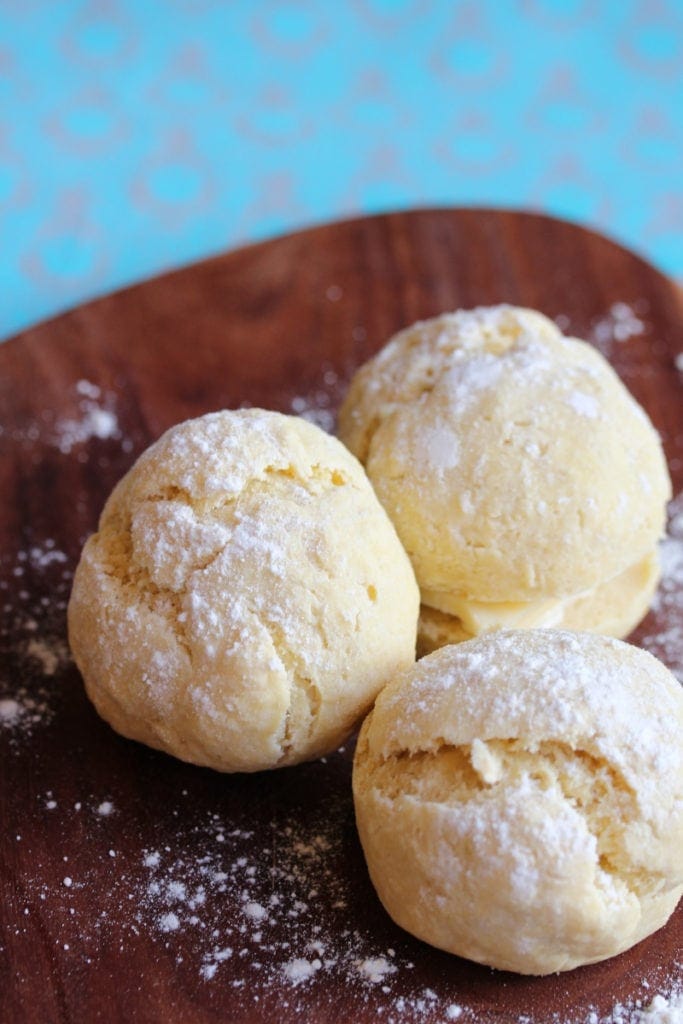 The cookbook was 'The Gluten-free Cookbook' by Heather Whinney, Jane Lawrie and Fiona Hunter.
I am seriously impressed by this book. My husband's Aunt found it in Costco some time ago and I 'borrowed' it from her…so far not giving it back!
I can really recommend it as all the recipes I have made in it have been successful, although I have to admit I haven't followed any of the recipes properly.
This particular one just needed a few tweaks to make it dairy-free, gluten-free and refined sugar-free.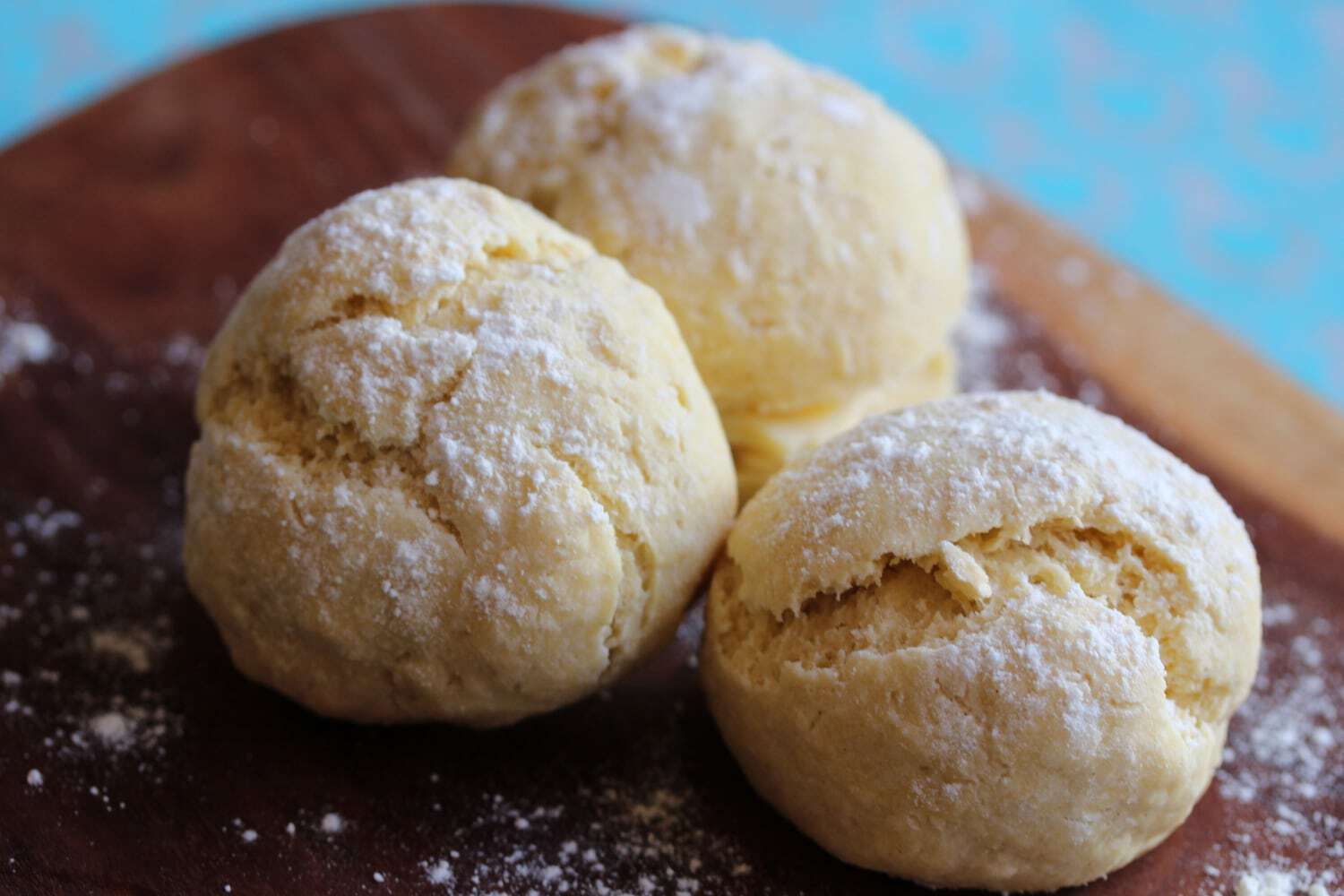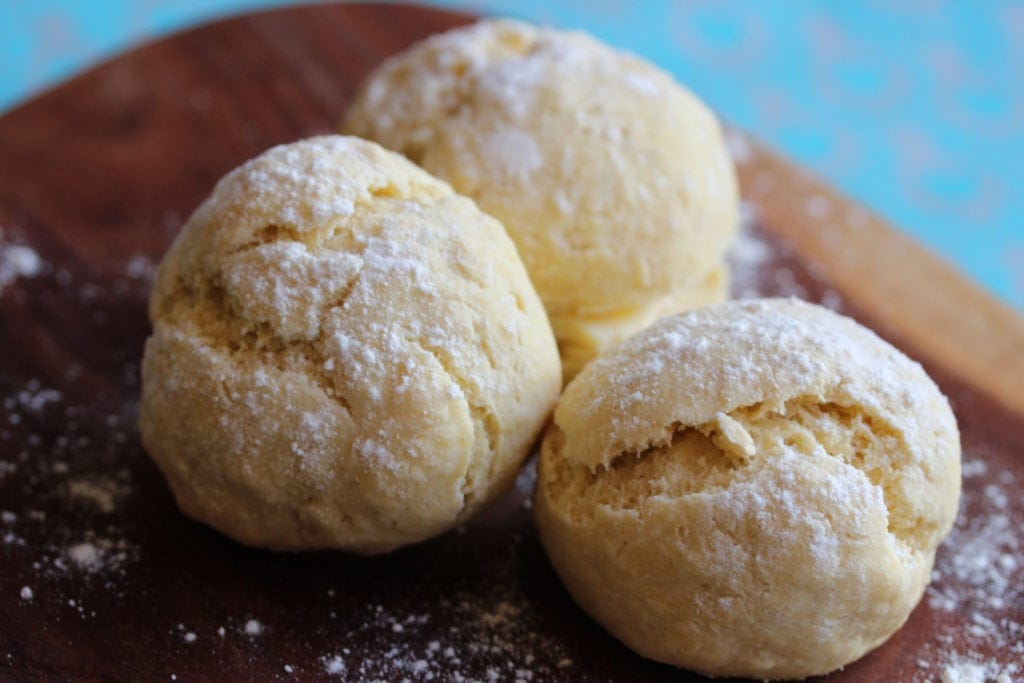 How do you make gluten free white rolls?
This is a very simple recipe.
Normally I use my wholegrain gluten free flour blend. However, because I specifically wanted a white roll I made these using Doves Farm plain white flour. You don't get the flavour that my flour provides but you get a white roll.
If you want this artisan gluten free roll recipe made with my gluten free flour blend then you'll receive it free when buying my flour. That's just one of the perks of buying my flour. You'll get lots of other exclusive recipes and my baking expertise.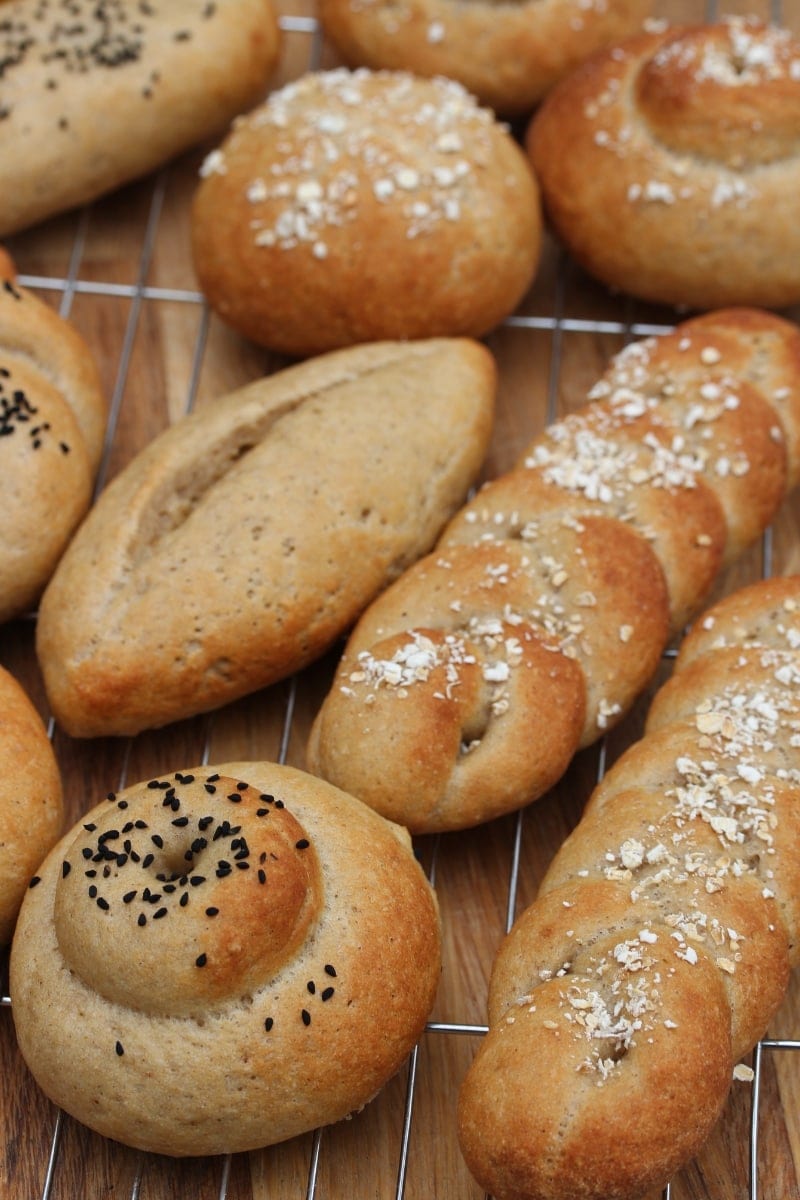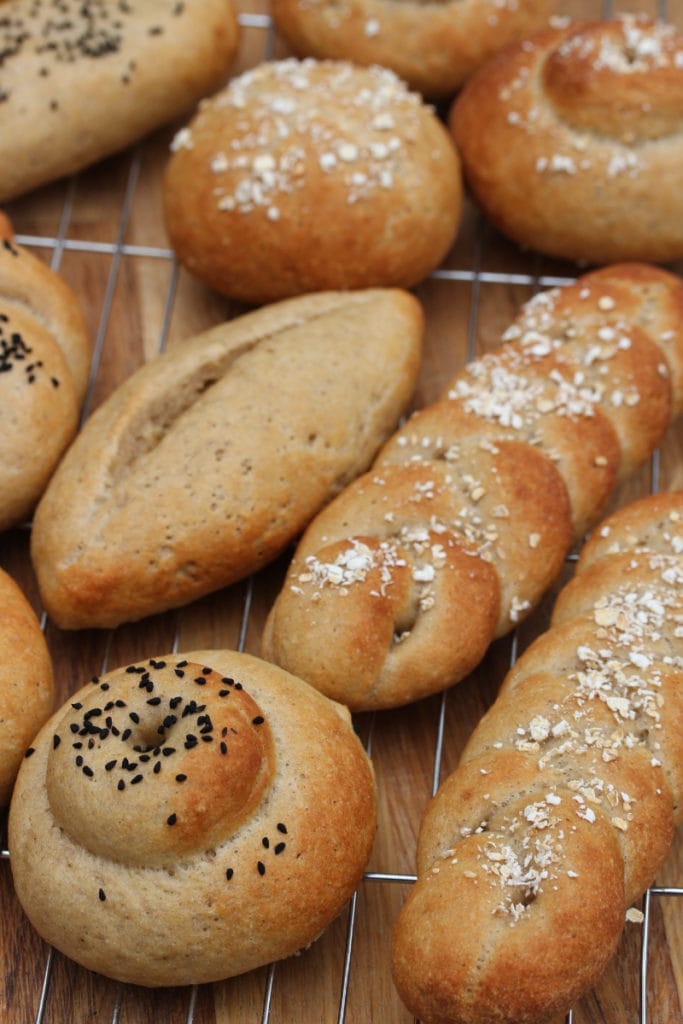 It is really important to stick to the flour blend that I've specified in a recipe. If you want to understand why then read this blog:
What on Earth is a Gluten Free Flour Blend?
You don't need any special equipment to make these rolls. Just a large bowl, a means to heat the milk and something to mix the dough with.
I personally use my stand mixer because it makes the process very quick and easy. However, if you don't have a machine you can do it all by hand.
How do you shape the rolls?
It's a simple process to shape these gluten free rolls.
Divide the mixture into the number of rolls you require. Then roll each chunk of mixture into a smooth ball.
Place the ball of dough onto a lined or greased baking tray and flatten very slightly with the palm of your hand.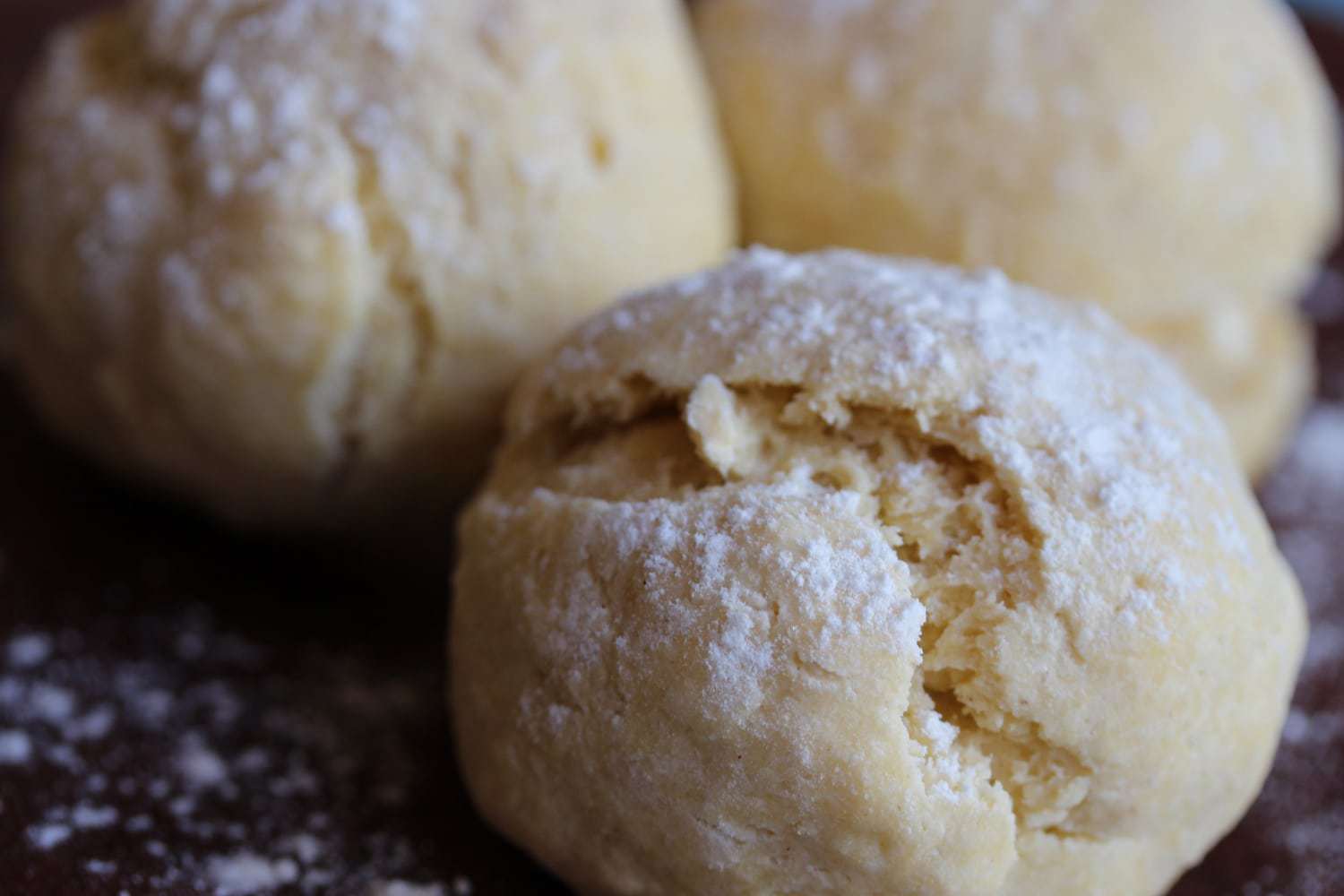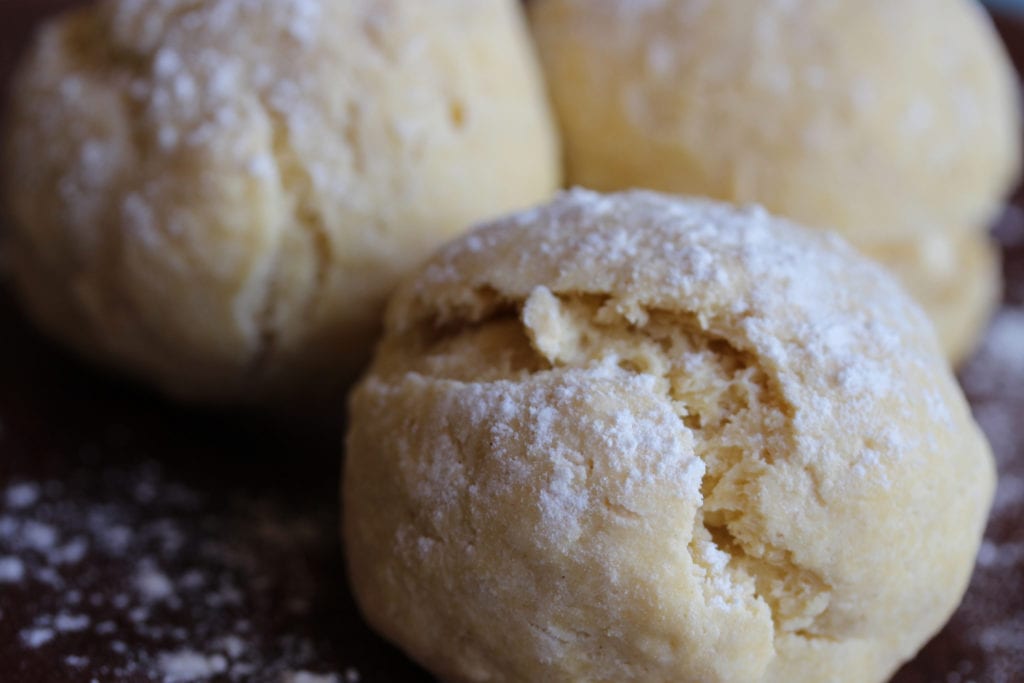 If you'd like smooth rolls, gently rub the top of each roll with water before leaving to rise.
You could scatter the top with seeds for a more professional finish.
If you love this recipe then sign up for my free ebook. In it you'll get lots of simple gluten free recipes. You'll also get my weekly newsletter of recipe inspiration:
Other gluten free roll recipes
Gluten free buns – sweet and savoury options
Gluten free cheese bread rolls
Save the recipe so you don't lose it by pinning it to a Pinterest board: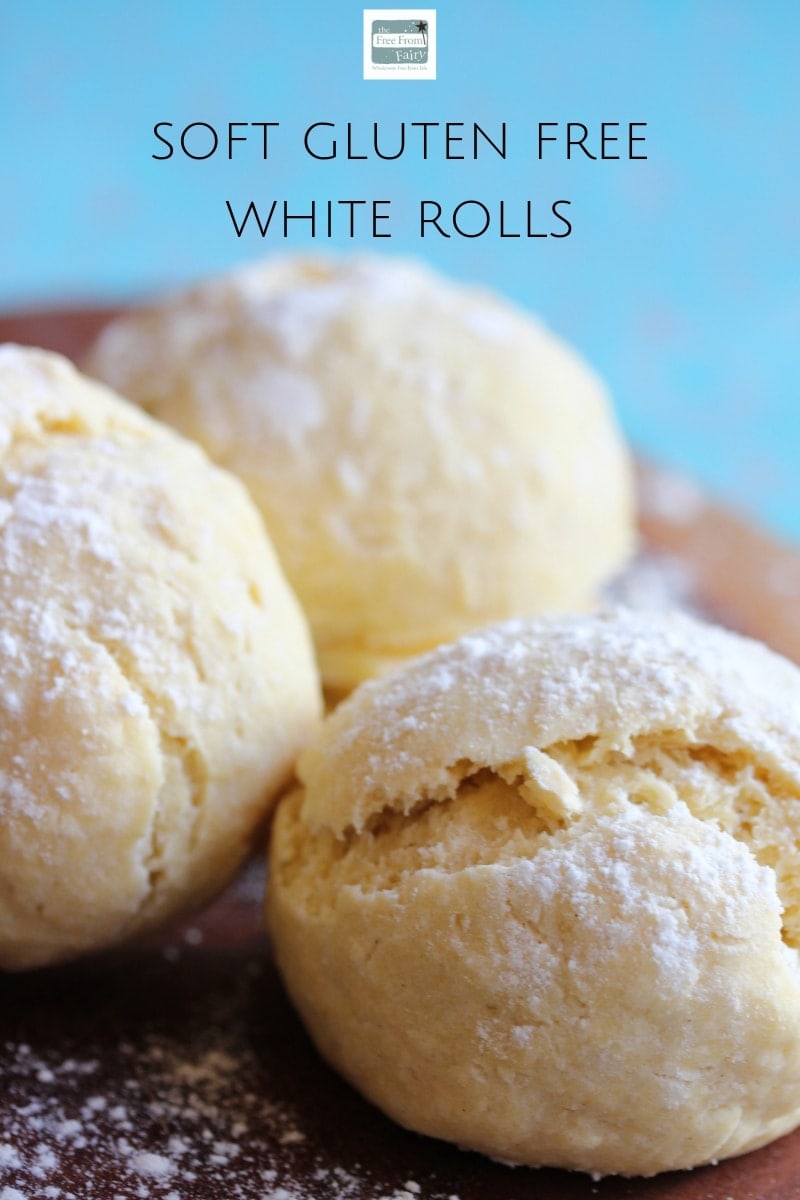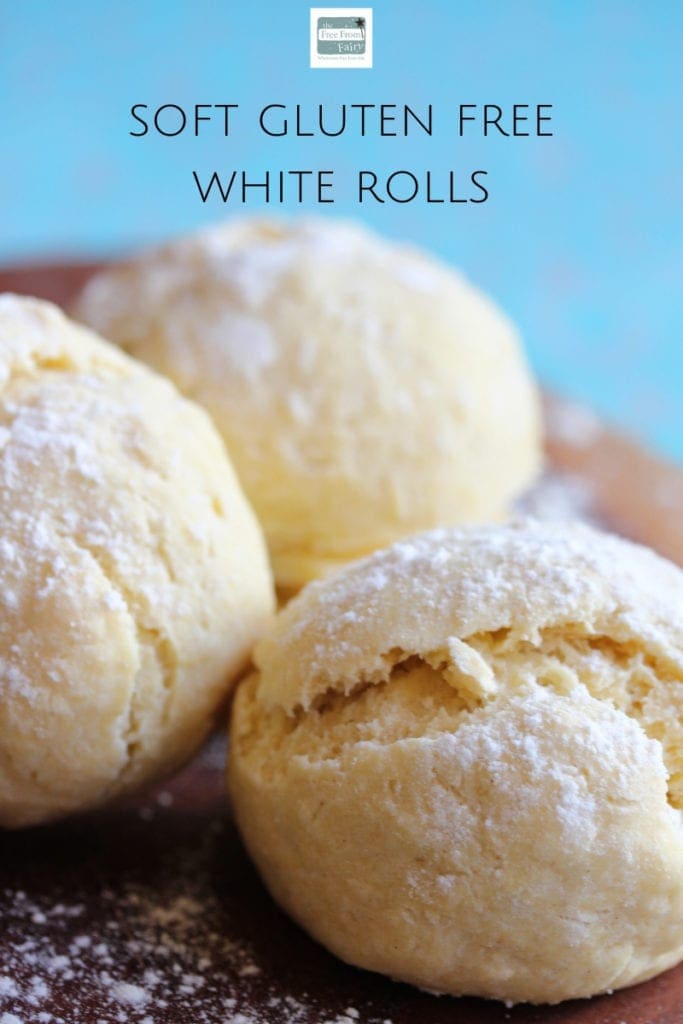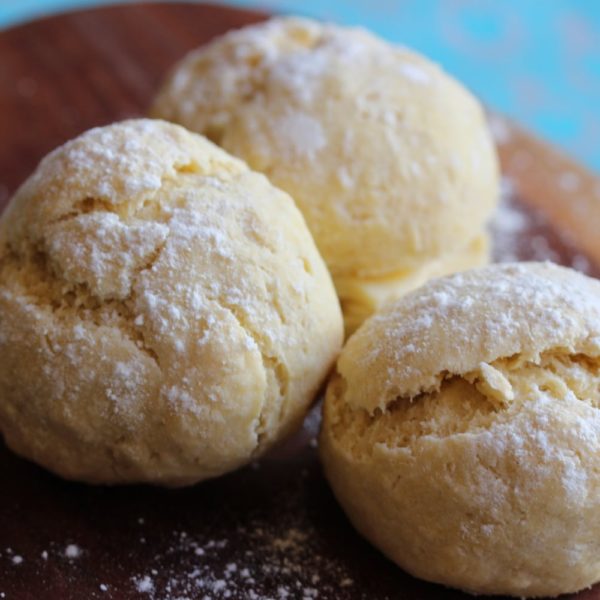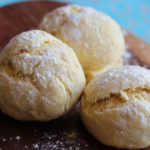 Soft Gluten Free White Rolls (Dairy Free)
Gluten, Dairy, Nut, Soya and Refined Sugar-free
Method
Place the dry ingredients in a large bowl and mix well.

Place the 250ml milk, honey and oil in a heatproof bowl and microwave for 1 minute, alternatively heat in a pan until warm.

Add the egg to the liquid mix and beat to combine.

Pour the wet ingredients into the dry ingredients and mix to form a dough. If it is too dry add a drop more warmed milk.

Bring the dough together, kneading in the bowl until smooth

Divide the mixture into the number of rolls you require. I made 9 quite small rolls by rolling the dough into 9 balls.

Place on a floured baking tray, or two and lightly press down on them to make them flatter.

Cover with oiled clingfilm or a clean damp tea towel and place in a warm environment for an hour, or until doubled in size.

Brush the rolls with dairy-free milk and dust with flour before baking them in a pre-heated oven at 200 degrees for 15-20 minutes.
Recipe Notes
Nutrition information for guidance only
Nutrition Facts
Soft Gluten Free White Rolls (Dairy Free)
Amount Per Serving
Calories 233
Calories from Fat 36
% Daily Value*
Fat 4g6%
Cholesterol 18mg6%
Sodium 155mg7%
Potassium 78mg2%
Carbohydrates 41g14%
Protein 4g8%
Vitamin A 25IU1%
Calcium 9mg1%
Iron 1mg6%
* Percent Daily Values are based on a 2000 calorie diet.